Content strategy
5 of the most anticipated sessions at Confab 2020
"With all the bad news and heartache in the world, we are hell-bent on making at least one good thing happen in 2020."
That's how Confab organizers announced their decision to shift the iconic content strategy conference from an in-person to virtual event.
On May 18-20, 2020, content enthusiasts around the world will come together online to talk about how to make content even more useful and usable than ever. 
Like fellow content fans, we're excited to hear from Kristina Halvorson, the founder of Confab and Brain Traffic, one of the very first content strategy agencies. We're also eager to learn from Anna Pickard of Slack, Clay Delk of Shopify, and Leslie Mac of Resist University, an anti-racism learning platform, among many other speakers. With nearly 50 speakers scheduled to speak during the three-day event, we're ready to soak up as much knowledge as possible.
Of the sessions whose descriptions are posted as of today's publishing date, here are just a handful we're awaiting. 
1. Content transformation on a large scale: Turning the Titanic faster
Libby Varcoe, Head of Content Design, Atlassian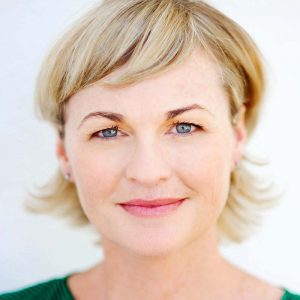 You could say that Libby Varcoe knows a thing or two about managing content in complex organizations — an essential topic in today's increasingly remote work world. Varcoe currently leads content design for Atlassian, makers of team collaboration tools including Jira and Trello. Before Atlassian, she worked for four years as the Australian Government's Head of Content. 
In this presentation, Varcoe will share her tactics for getting large-scale content initiatives onto organizations' radars through evidence-based thinking, strategic storytelling, relationship building, and, as she says, "good old-fashioned badgering."
2. Conversation design to save civil discourse
David Dylan Thomas, Principal, Content Strategy, Think Company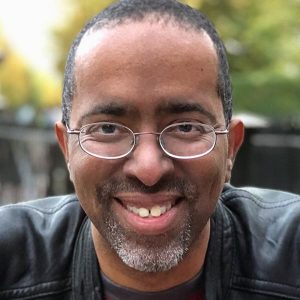 Do you moderate comments on your blog and social? Is political commentary the trickiest part? If so, you'll find this session about navigating hot-button issues helpful. 
And even if you're not on the front lines of moderating political commentary, this session will provide insights for just about anyone who's striving for buy-in from internal teams, clients, or management. 
David Dylan Thomas will share real-world examples of how phrasing a question or designing an interaction can make a huge impact on the quality of conversation. Thomas is not only a leader at Think Company, an experience design and software development agency; he also hosts the Cognitive Bias Podcast and is known for popular talks at TEDNYC and SXSW Interactive. To top off all of that, Thomas is currently working on a book for A Book Apart about design for cognitive bias.
3. On the same page: Unify your teams with a powerful styleguide
Michael Haggerty-Villa, Design Systems Lead, Intuit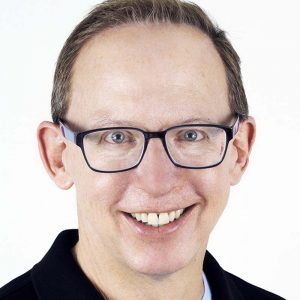 Unifying a large team's messaging is much easier said than done. Especially for a fintech company with four business units and 10,000 employees. That's what Michael Haggerty-Villa will cover in this live case study about creating ongoing enterprise-wide communication about style, standards, voice, and tone. 
As he'll explain, TurboTax, QuickBooks, and Mint were once miles apart literally and figuratively. But by the end of the story, he'll show how the three companies collaborated to publish a styleguide for all Intuit content creators.
4. Think like a songwriter to tell better stories
Kathrine Becker, Narrative Strategist, Capital One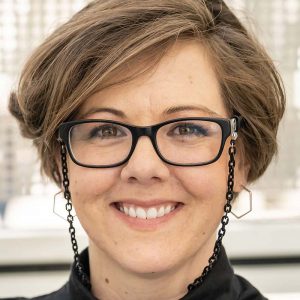 Think like a songwriter? We're into this fresh take on the ongoing popularity of effective techniques for authentic brand storytelling. Kathrine Becker is so right to say that "songwriters distill epic tales and staggering sagas into concise, memorable, and engaging forms." 
Targeted in part to people who need help reframing the pivots in their journey, Becker's talk will explore three tried-and-true story hacks found in musical theater that have shifted narratives for generations. 
5. UX writing for international audiences
Awen Wen, Content Strategist II, Alibaba Group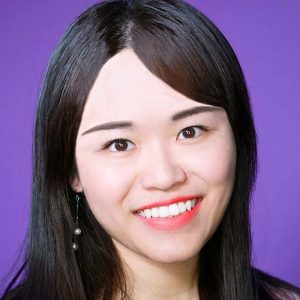 Have you thought about how well your UI copy translates into multiple languages? If you're interested in learning how to avoid your own cultural biases and best practices for localization-friendly content, UX writing for international audiences is for you. 
Awen Wen works on global content strategy, UX writing, and localization for AliExpress, part of Alibaba, one of the largest e-retailers.