All the enterprise
features you need —
and UX your users will love
Better usability everywhere
Your users will love Writer's inline suggestions and helpful writing guidance. Powerful customizations mean admins get their feature wish-list, too.
Authoring at scale
Scale your output with Snippets. Build a team library of your most-used content for faster and more consistent article authoring.
Adoption is the new ROI
The whole point of putting your styleguide and content system in the browser is to get people to finally use it.

From initial rollout to ongoing use, Writer will be your partner in making sure you achieve best-in-class adoption rates.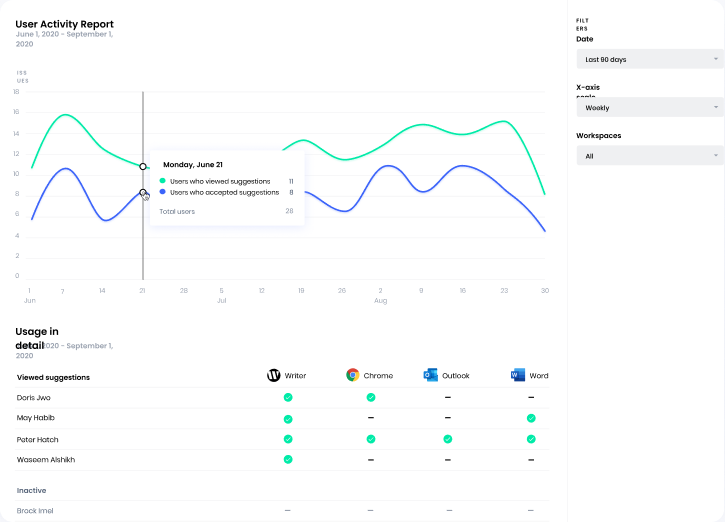 Writer's team will:
Roll out an adoption playbook we've honed with hundreds of top teams
Use custom onboarding videos tailored to your use case and company
Train your admins, team managers, and end users with role-based curricula