REPORTING OVERVIEW
See where people make mistakes
Get data on which error categories trip up your team. Use that knowledge to fine tune your style guide, add new terms guidance, and create new snippets or templates.
---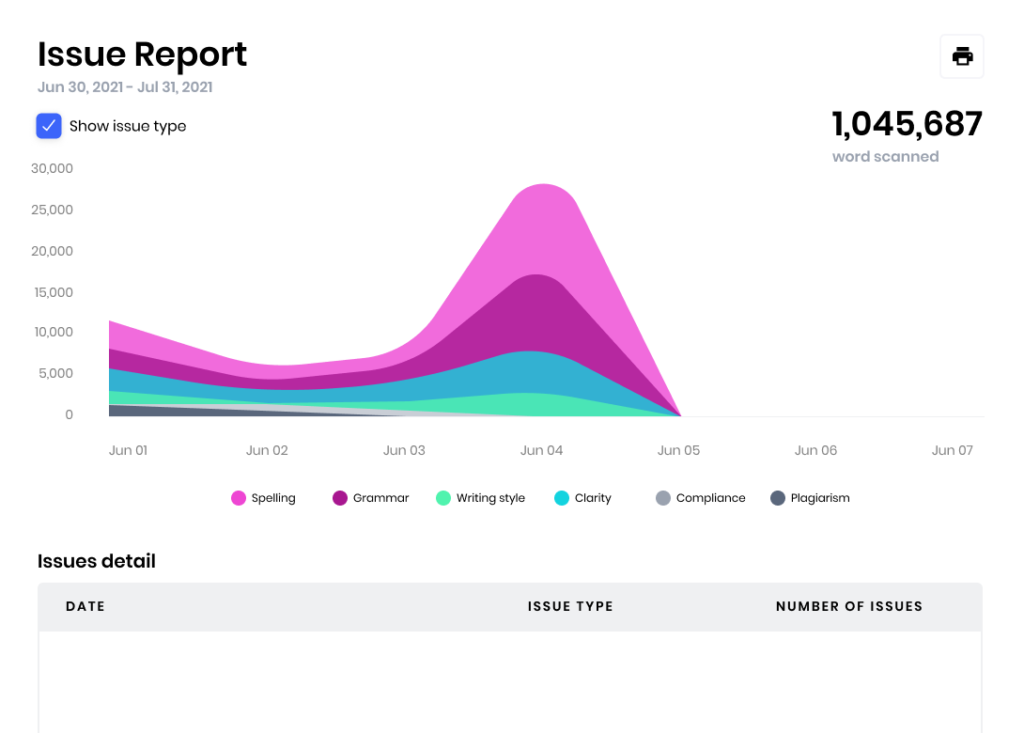 Track utilization & adoption
Make the most of Writer by understanding where it's installed, who's taking your suggestions, and which snippets are most popular.
---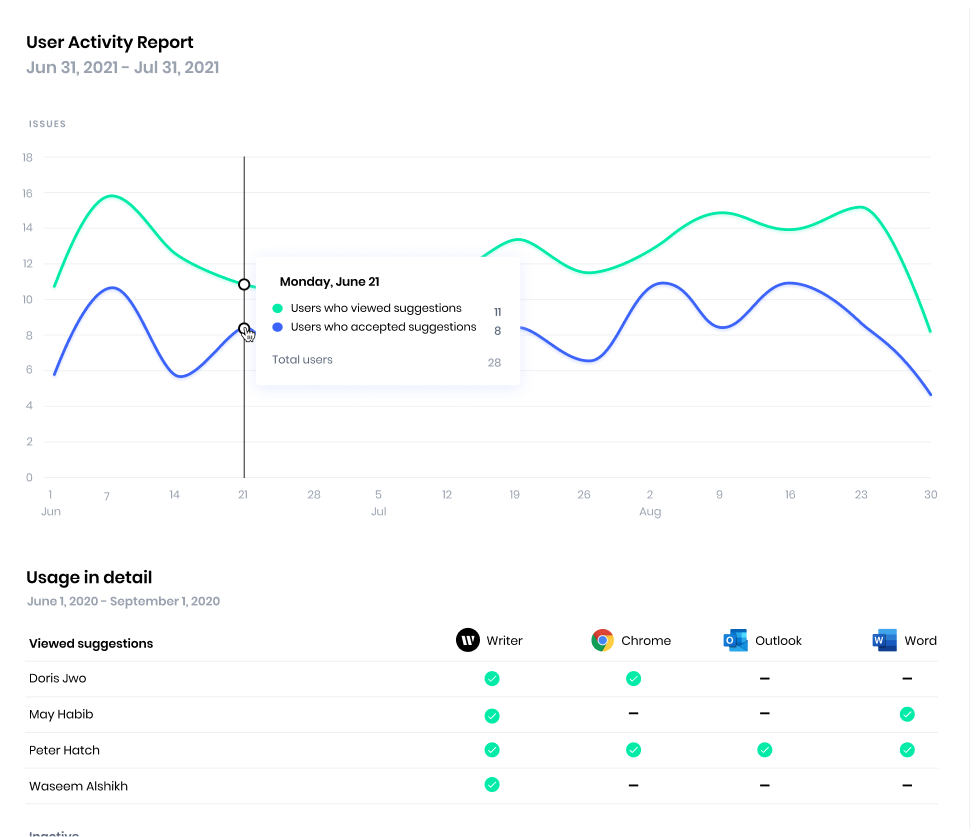 Help users learn
Give users weekly reports to help them learn where they're making mistakes. Provide customized learning resources so they can shore up their weaknesses.
---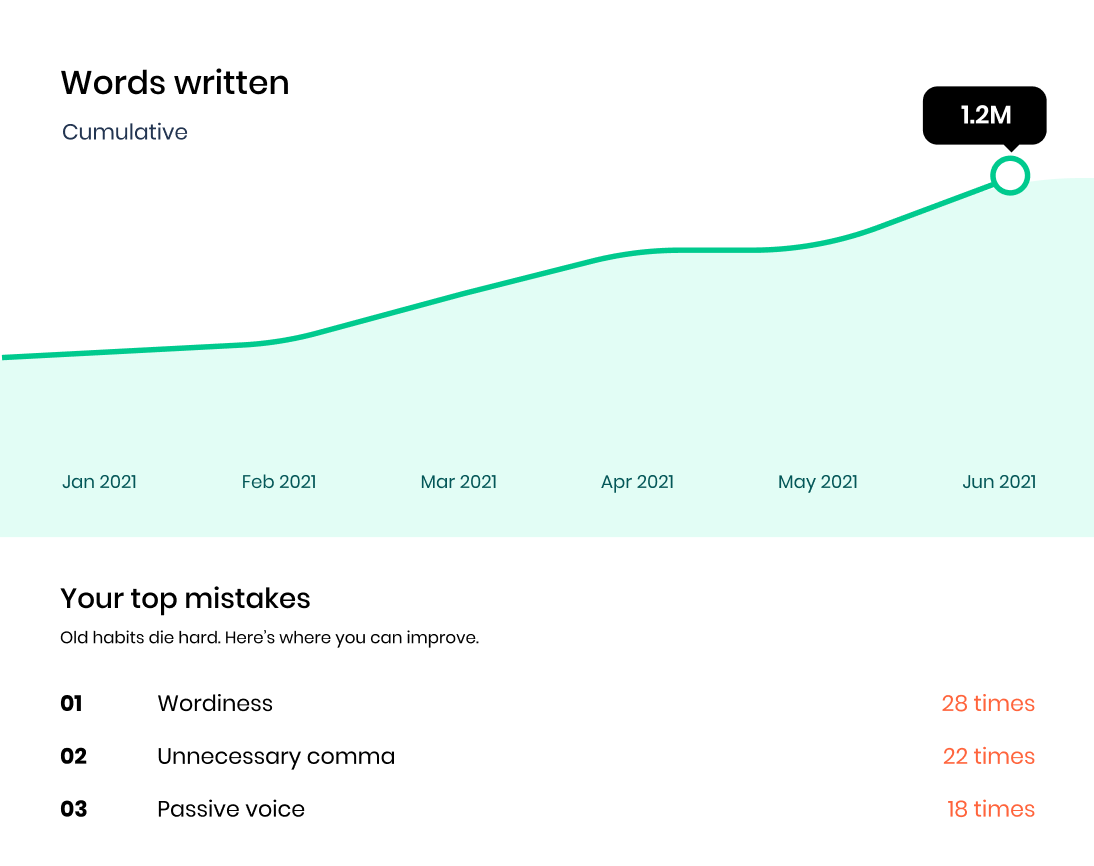 Privacy first
Though Writer's reports will let you see what categories of mistakes people are making and how often suggestions are accepted, what your users write remains private to them.