Is your content consistent
with your writing styleguide?
Find out by checking your content with Writer.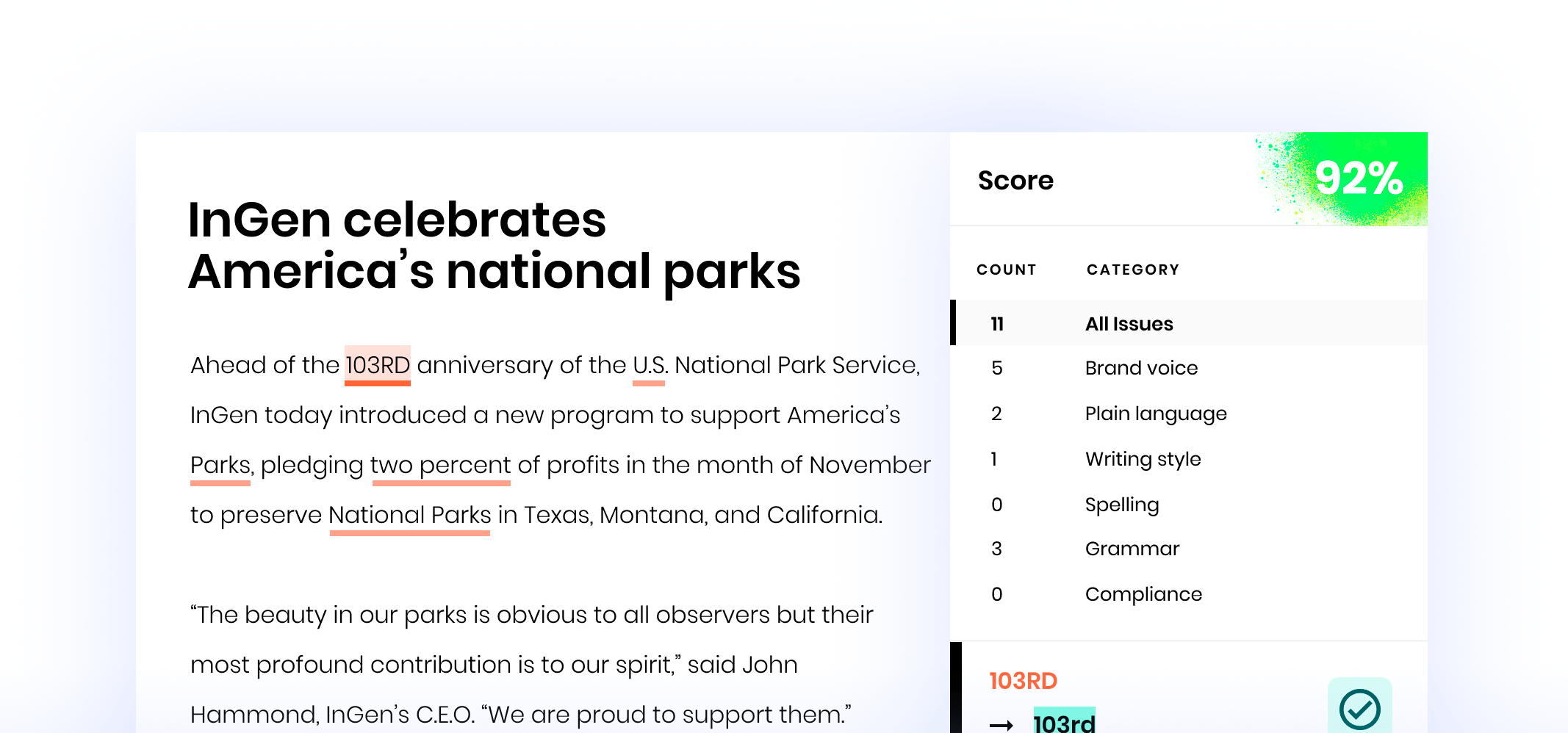 WITH WRITER, YOU CAN:
Manage your styleguide

Create and automatically distribute
your brand guidelines.

Ensure consistency

Check content for consistent voice,
tone, and terminology.

Ensure inclusivity

Quickly convert content
to plain language.
01.


Write or paste
your content
into Writer.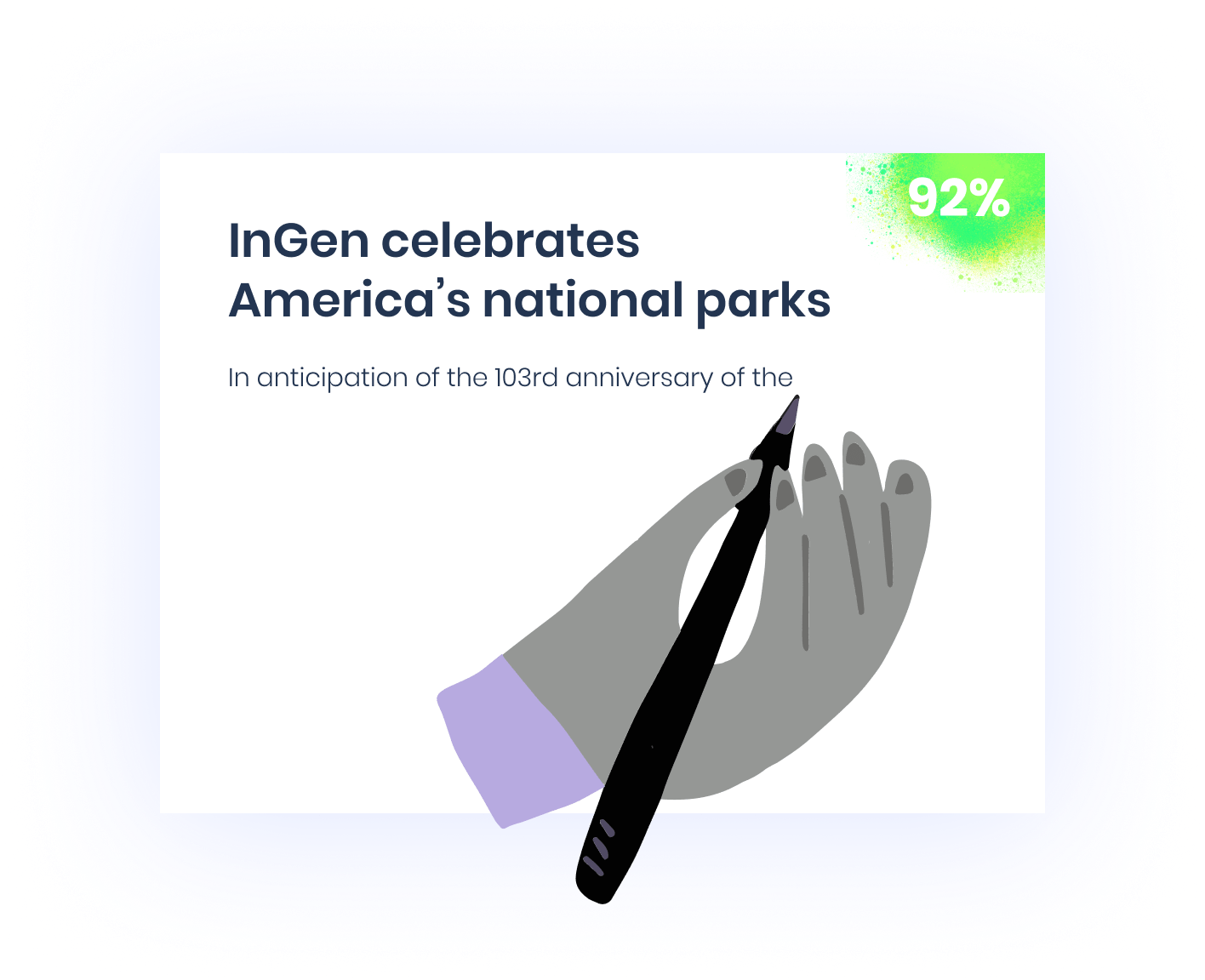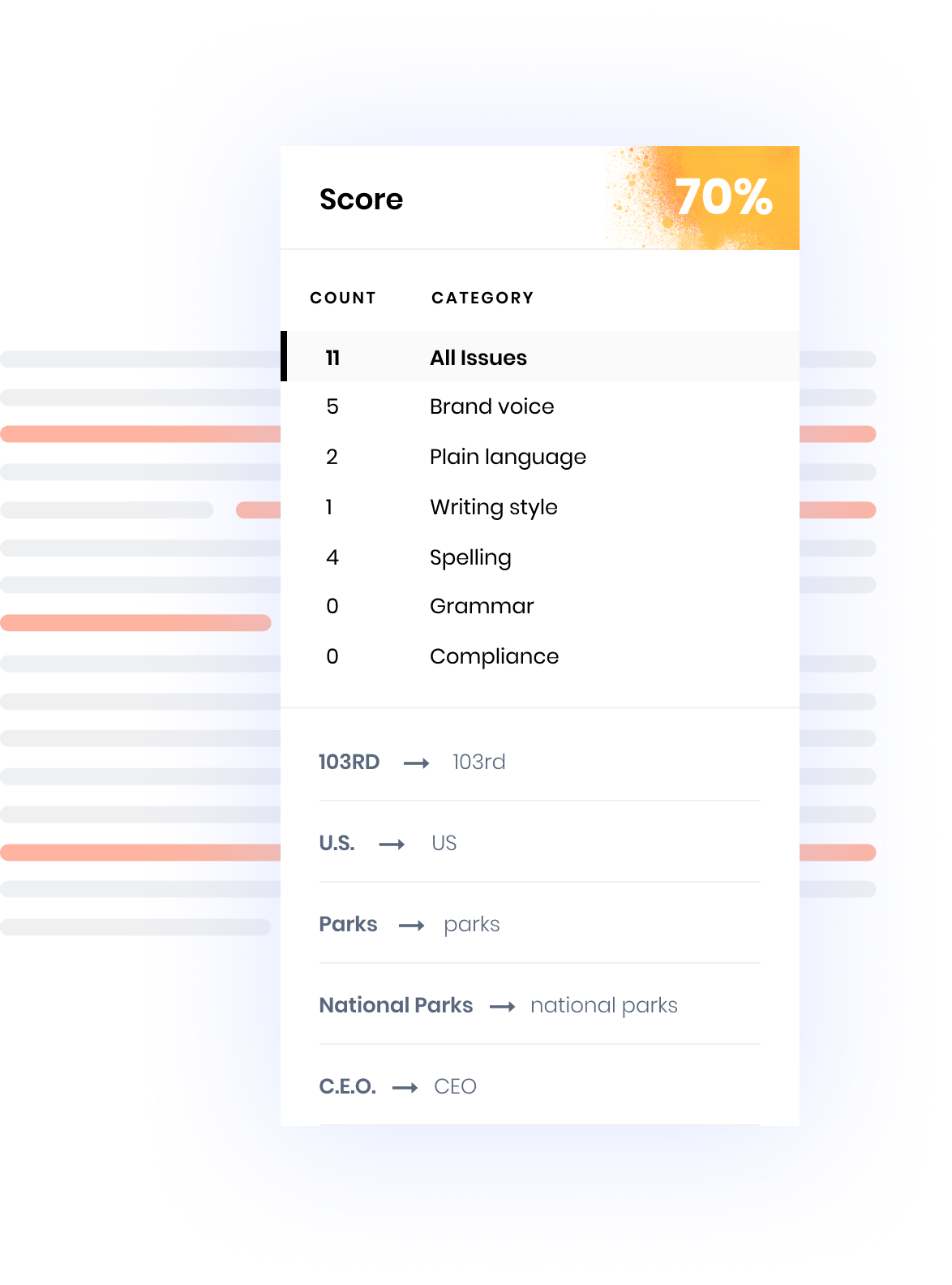 02.


Writer's AI checks
your content for:
check_circle Grammar, spelling, and punctuation
check_circle Consistent use of your brand's terms,
voice, and writing style
check_circle Plagiarism
check_circle Inclusiveness
03.


Update your content
using Writer's
suggestions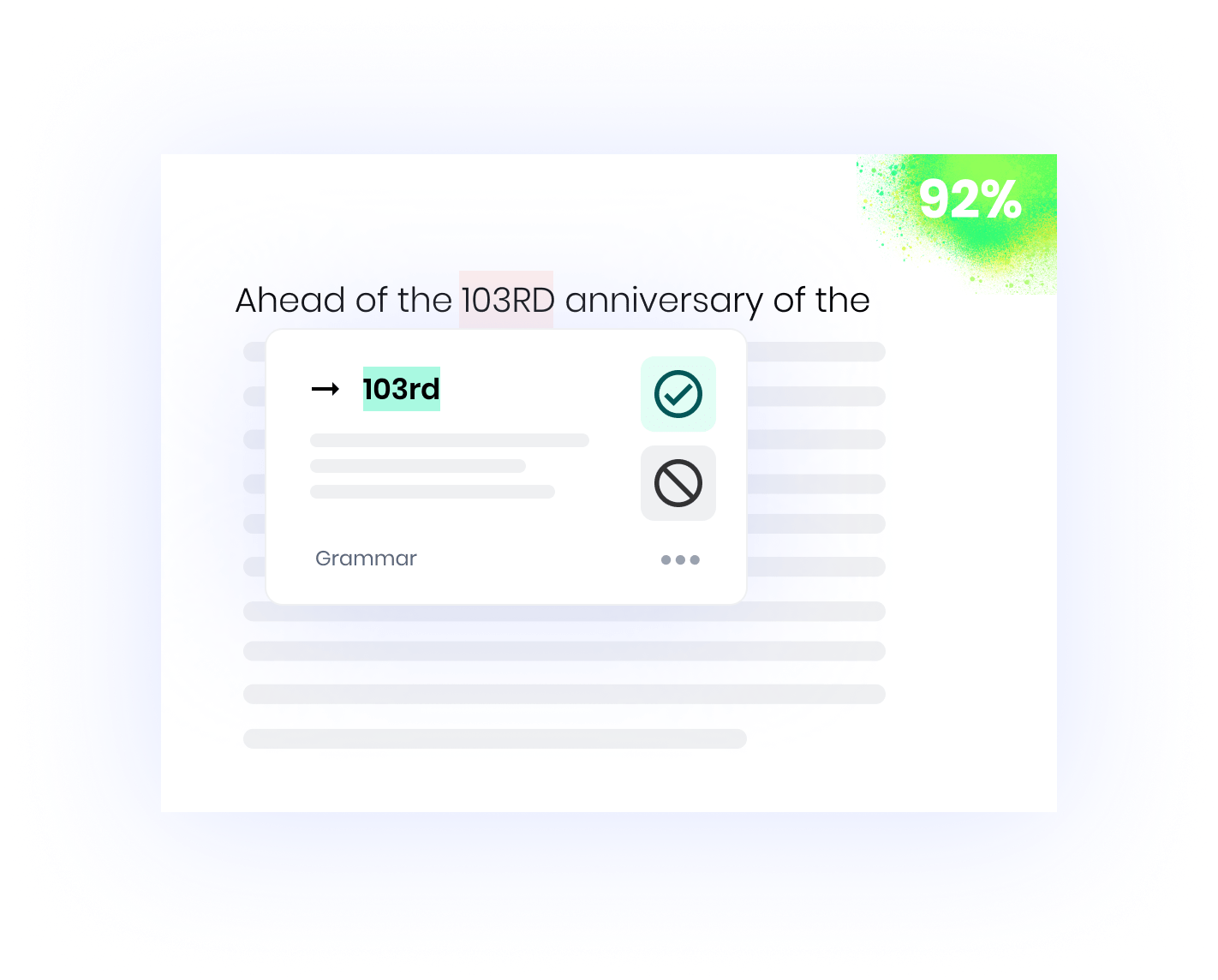 04.


Download or copy
your improved content.