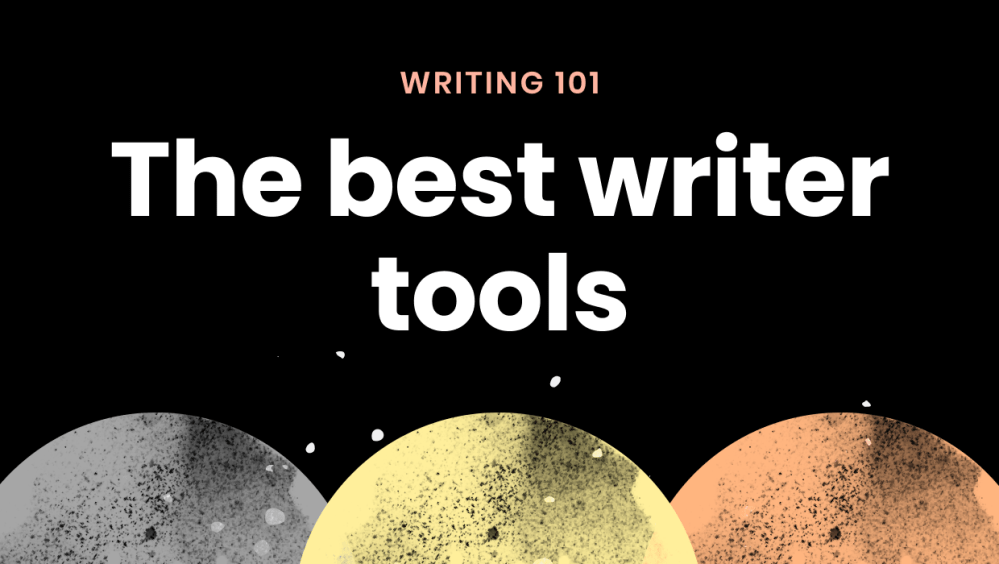 Being a writer doesn't mean all you do is research, report and write. Many other skills are required, like project management, client collaboration, proofing your work, pitching, and, if you're writing for digital (and who isn't?) doing some SEO. Having the best writer tools that help fill those needs is essential to succeed.
We talked to seven top writers to find out which digital tools work best for the modern writer. Here's what they said:
1. Best distraction-free writing app: Freedom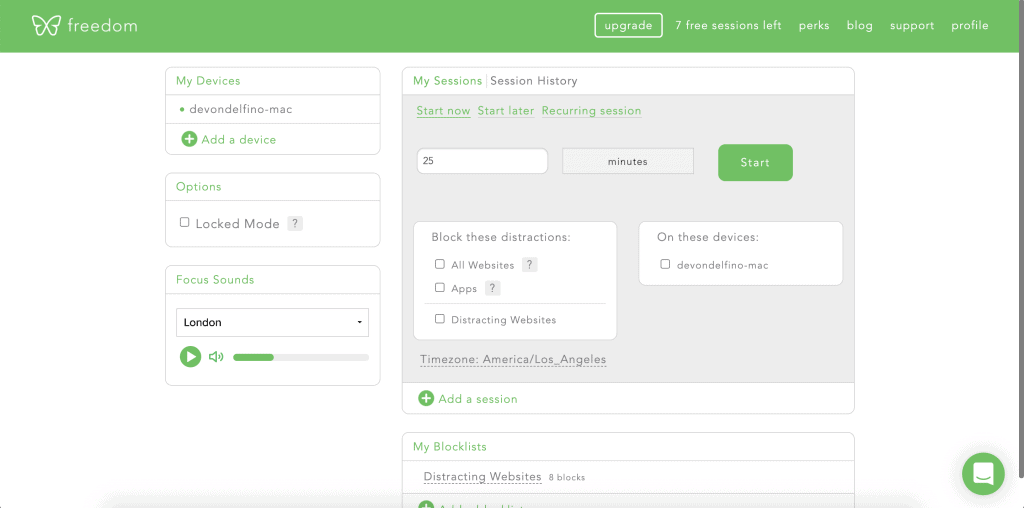 Writing requires focus — and since most of the work is done online, that means fighting against the endless distractions of the internet. Freedom, a website blocker, is one popular option to shut those distractions down.
"I block social media, except for certain times," says Paulette Perhach, a freelance writer and author of the book and blog Welcome to the Writer's Life. She calls the site a "productivity game-changer."
You can block websites, or even the internet, during a set timeframe through the app. There's a "locked mode" which prevents you from ending a Freedom session early. That's especially helpful during high-distraction days. It also syncs to multiple devices to keep you on track, provides ambient noises, and lets you track your progress.
For example, if you find that you often check Twitter and Slack, particularly during your best writing hours of the day, you could set up a range of time you wouldn't be able to access those sites.
If you have locked mode on, you could still technically exit Freedom if you had to access those sites during that timeframe so you're never truly locked out. So it provides a balance between accountability and flexibility.
Freedom supports Mac, Windows, Android, iOS, and Chrome devices. It costs about $3 to $65, depending on the plan, and there's a free-trial option.
2. Best dictation app: Windows 10
Fear of the blank page can be just as deadly to a writer as a broken laptop. But there is a workaround: dictation. Windows 10 uses speech recognition to allow writers to easily draft everything from emails to notes to documents. Depending on how fast you type, you could get more words on the page than you could by typing.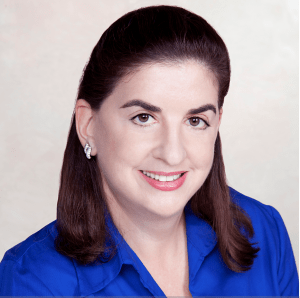 "Voice typing, also known as "dictation," is hands down one of the best digital writing tools," says Sharon Geltner, a professional book reviewer and adjunct professor. "I find these tools help me write more natural-sounding dialog and clear up awkward syntax. When I teach writing classes, often to small business owners and college students, I strongly suggest this method because it's a way to relieve pressure for novice writers."
With Windows 10, you need only press the Windows logo button and H (or tap the microphone button if you're using a touchscreen or tablet) to start dictating and say, "stop dictation," when you're ready. And there are many other commands you can use:
Delete word

Move back to the previous word

Select word

Tap Enter

Press Backspace
Geltner says she uses many voice-typing options, like Google Docs, Microsoft Word, Mac and Siri, but Windows 10 is her favorite.
"I'm one of those hybrid content creators who loves iPhones and iPads. But for desktop work, I'm all about Windows 10. I know that Apple products also offer similar speech-to-text dictation features and they work fine. It's just a matter of preference and convenience," she says.
3. Best app for writing drafts: Scrivener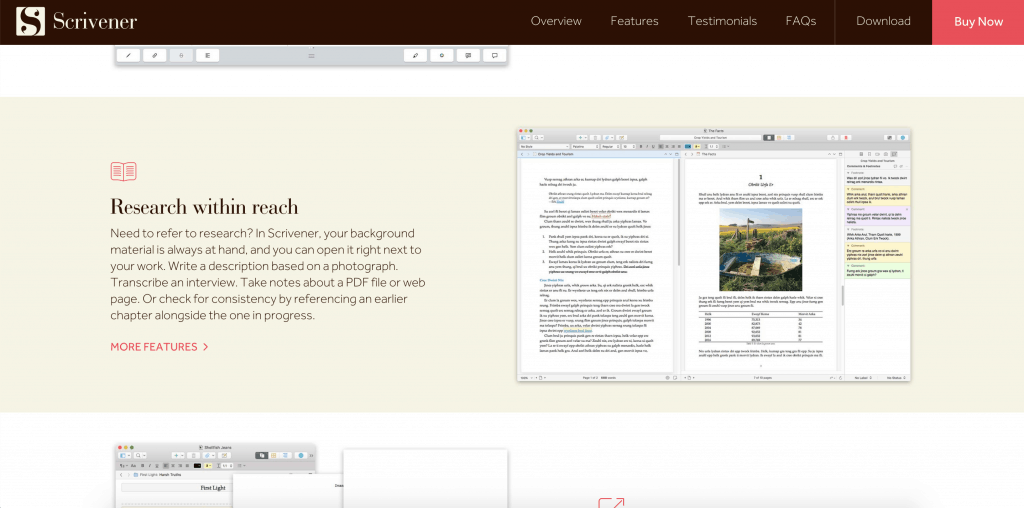 The longer the project, the harder it is to keep track of all its moving parts. Scrivener, a writing app, acts as a one-stop-shop for drafting and organizing all of the elements involved in finishing an assignment or project.
"Gah I love Scrivener!" says Perhach. "It's like if Adobe had a writing program, which means that it's a tank. It's tough to learn to drive a tank, but once you do, you're unstoppable."
Indeed, there are many options and tools included in the software, which can make for a bit of a steep learning curve. But, that also makes it more valuable.
For example, the corkboard feature lets you both see your project from a high level and section by section, and rearrange it in a way that makes sense. There's also a fullscreen feature that helps block distractions, plus an option to set goals and track your progress. You can also create lists of related documents in Scrivener's "Collections" feature, and take snapshots of sections to avoid losing work if you decide to use an earlier version.
Scrivener is available for iOS, macOS and Windows, and one license can be used on multiple devices (unless you buy via the Apple App Store. Prices range from about $20 to $50 per license.
4. Best synonym tool: WordHippo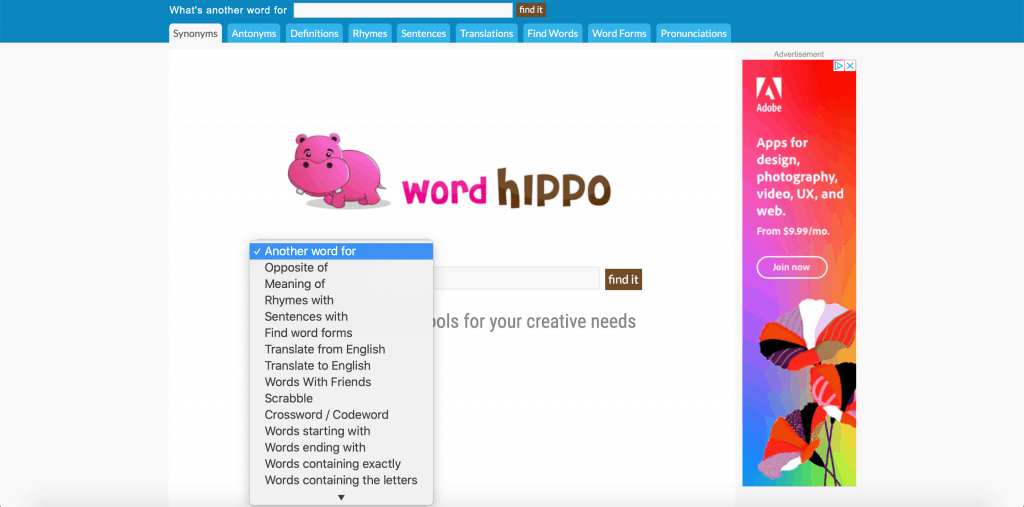 Whether you've been writing for decades, or you're just starting out, it's easy to fall into the trap of word repetition. WordHippo, a thesaurus and word tool site, provides a nuanced solution.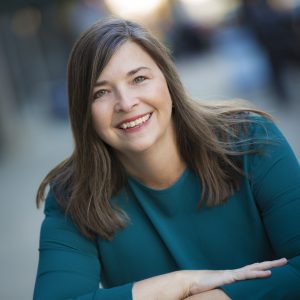 "WordHippo helps me find synonyms when I'm stumped. It goes beyond your thesaurus to give more suggestions. If you're writing a lot, you can sometimes run out of ideas," says Michelle Garrett, a writer and public relations consultant.
One way WordHippo excels is that it doesn't just provide similar words, like a traditional thesaurus does: it allows you to choose from many options, like:
Rhymes with

Words starting with

Words ending with

Sentences with (which provides examples using the original word)
Words also populate as you type so that you can more easily select the one you want to use as a jumping-off point.
Those features make it a great option for those moments when there's a word on the tip of your tongue, you want to know if you're using a word correctly, or you've used a certain word ten times in a 1,000-word article.
5. Best writing app for collaborating with clients: Google Docs
Most writers are collaborating with clients or editors on a regular basis. But passing Word documents or emails back and forth via messager apps or email can be tedious and inefficient. Google Docs' collaborative comments can help speed things up.
"Google Docs is great for collaborating with clients. I find the ease of that very convenient, although I've struggled with moving entirely to it," says Garrett.
Documents are automatically saved as you type, and the share settings can be adjusted to fit your needs. For example, you can choose to allow anyone with the share link to either have view-only access, commenting ability, or full-access (which includes editing capability.) Or you could limit sharing to specific email addresses for additional privacy.
You can also tag people by highlighting a section of text and creating a comment with either an @ or + symbol and a person's name or email address. That triggers an email that they could use to access the document and respond. Users can also assign tasks during this process, so the essential work or questions are quickly dealt with. And as changes are made, the document updates. So all parties can work on a draft at once and see the changes in real-time.
6. Best for headline brainstorming: Onelook's Reverse dictionary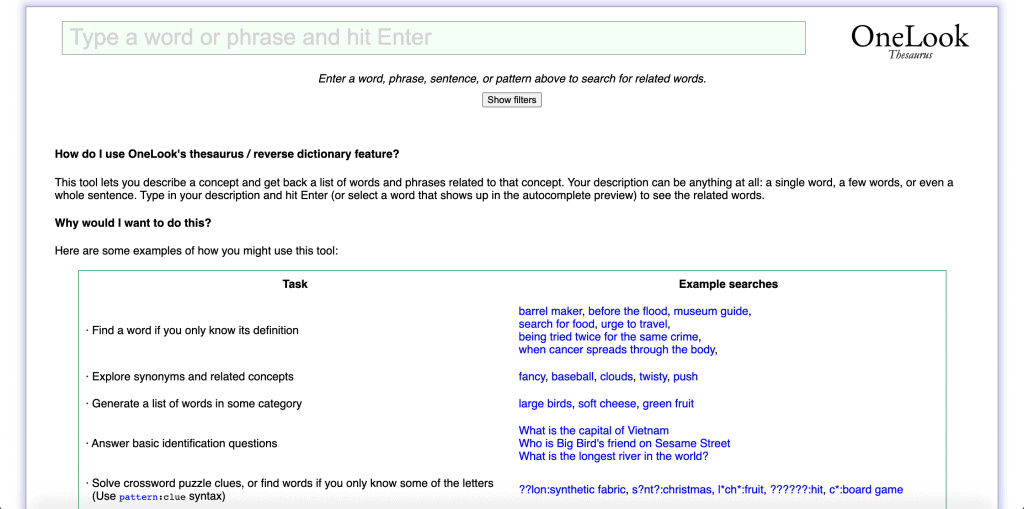 In traditional media, headlines are usually left up to editors. But that isn't true for every type of writer, and it's often a difficult art form to perfect. It also happens to be one of the most important parts of an article when it comes to getting readers. Onelook's reverse dictionary can help writers figure out what words they might want to include to craft an enticing headline.
"This is the best for brainstorming titles or just making a list of all the words and concepts associated with a piece," says freelancer and writing coach Perhach.
Simply type in a word and press enter to start. From there, you can filter by noun, adjective, verb, and adverb, in addition to alphabetizing the results. It provides not just synonyms for a word, but also related concepts and famous names.
For example, the word mystery would yield everything from whodunit to Agatha Christie to shaggy dog story. So it can also help writers in their initial research phase, too.
7. Best SEO research tool: Ahrefs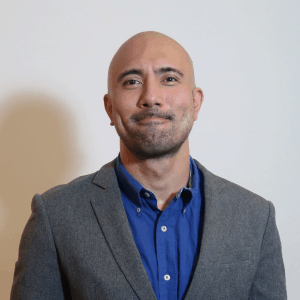 For writers who are contributing to content marketing efforts, SEO is essential. Ahrefs is an SEO tool that allows you to see what people are searching for, analyze competitors, and track rankings.
"Say I want to write about life in Thailand…Ahrefs shows me not only the data for the top 10+ search results of any keyword I want to focus on, but also who linked to these articles. By studying their backlink profiles, I can determine why these articles are popular," says Valerio Puggioni, a copy and content writer with about 20 years of experience. This, he says, can help answer vital questions, like:
Are the linkers worth reaching out to?

What else do they publish for their target audience?

Which subtopics should I be covering in my own article?
"Lastly, I can brainstorm angles and concepts others haven't used based on the data. This way, I can produce content for humans that's fun, but still search-engine-friendly, and more comprehensive than what my competitors have published," adds Puggioni.
8. Best writing app for big-picture planning: Trello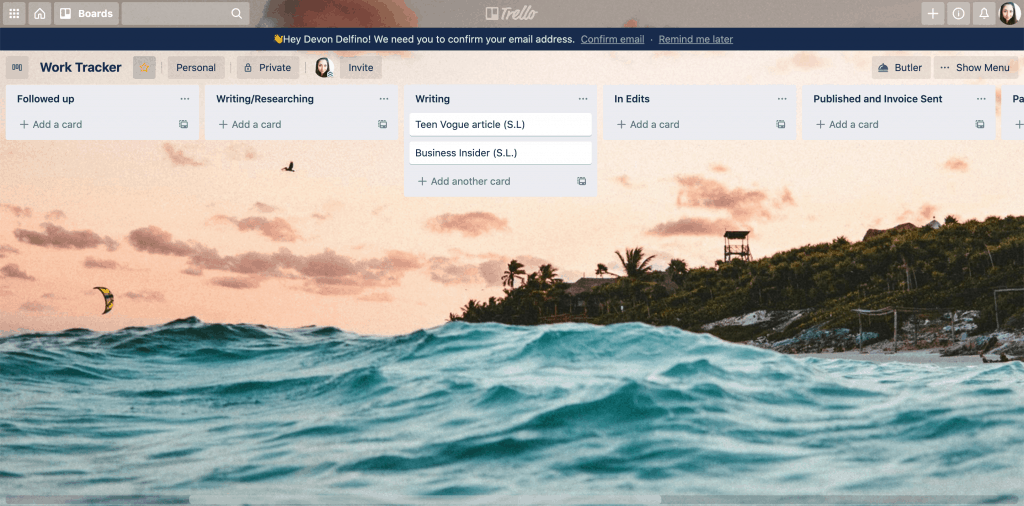 Being a writer often involves elements of project planning — something that can easily get out of hand when you're juggling deadlines. Trello is a kanban-style project manager that can be customized to fit your needs.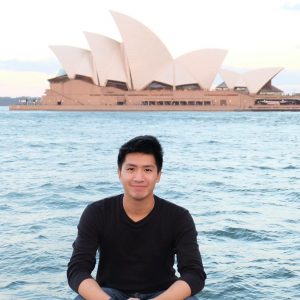 "I use it to manage both personal and client projects. Then, each article or content has a separate, editable Google Doc that we use. So submissions and revisions are easily captured in one place without worrying about duplicate or outdated file versions," says Ariel Lim, a freelance marketing consultant and writer.
Trello provides templates that can help you create the ideal system — or you can create a board from scratch. Boards can have as many columns as you need, and cards can easily be moved from column to column. For example, a freelance writer could use it to track the writing process for each piece, with columns like:
Idea

Research

Writing

Editing

Invoiced
It can be as detailed as you want it to be.
"I have different cards with each denoting a specific freelance writing project," says Masooma Memon, a freelance writer for SaaS companies. "In each card, there's a description section where I lay out the details of what will go into the piece. For instance, the keywords, target audience for the post, links to the brief, and style guide… I also assign a due date to each piece on every card. By doing so, I don't fear missing deadlines."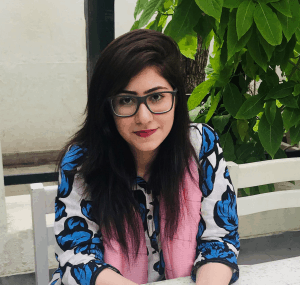 There are also checklists within cards that can help writers accomplish their tasks without missing a step.
"Once all these cards are ready, I get a visual outlook of what's due, what's in progress, what's under client review, and what's done since my work board…is divided into these columns. Such an outlook keeps everything and every piece of writing in one place — leaving my sanity to me," adds Memon.
9. Best writing app for mobile note-taking: Bear App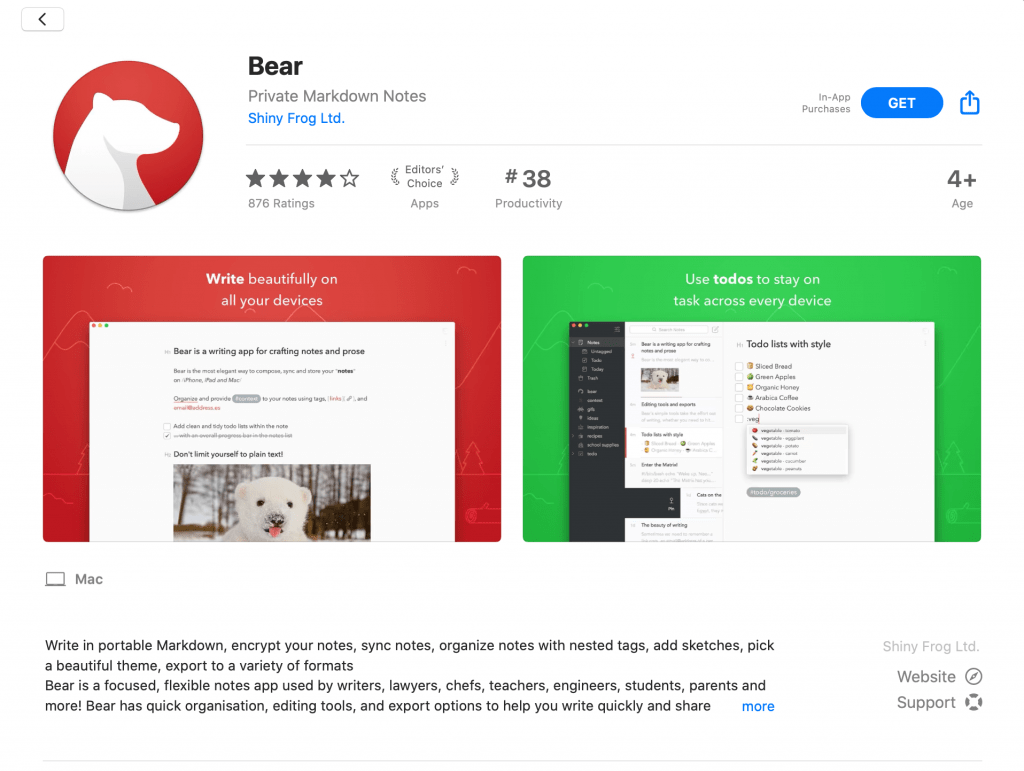 Writing inspiration doesn't always come when you're ready. So it's important to make sure you have a system to capture those important thoughts before they disappear. And Bear App is a great option.
"My favorite writing tool at the moment is the Bear App. I used Ulysses for years and years but earlier this year I gave Bear a try. They are very similar apps. Both offer a distraction-free, markdown experience with cross-device sync. Ulysses has a few more bells and whistles than Bear does, but Bear has a bit of whimsy that's hard to quantify," says Justin Cox, cofounder of The Writing Cooperative.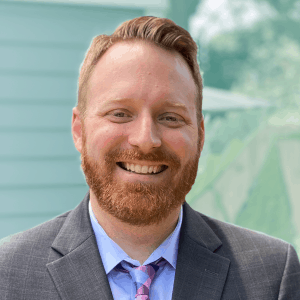 Bear App allows you to take down private notes across your devices, using the more common formatting tools like headers, italics, underline, bold, lists, and highlights. It as has note-specific options like to-do's, quotes and hashtags.
You can convert your notes to PDF or Word documents. And, like Freedom, there is a focus mode available to cut down on distractions. Bear costs $1.49 per month, or $14.99 annually, and there's a free trial option.
"As crazy as life is this year, I enjoy seeing the astronaut bear when I open the app," says Cox. "Bear isn't quite as serious as Ulysses, and that's what I need right now: a tool that invites creativity."