Empowering GTM teams for product-led growth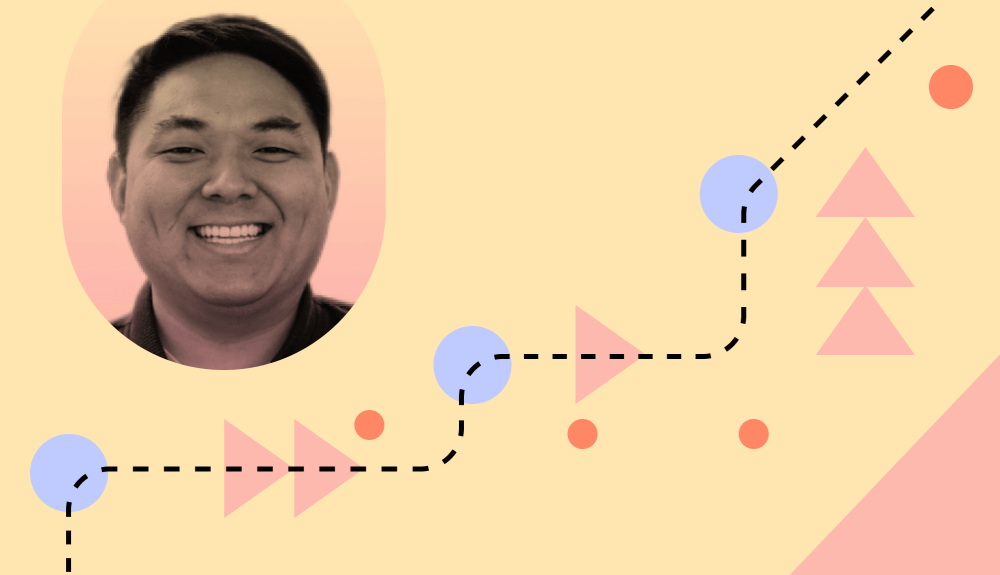 We met with our Head of GTM and Strategy Ops, James Lee, to learn more about why he's excited to build at Writer and what it takes to assemble the right go-to-market team.
Summarized by Writer
At Writer, we believe everyone is a writer and software can dramatically enhance a writer's ability to share their ideas

We're on a big mission – one that requires a product-led growth strategy and a responsive, customer-obsessed GTM team

James, Head of GTM, shares his favorite tools and apps that drive efficiency and scale for companies in early stage and/or hyper-growth 

The future of content AI and why it's the perfect time to join the Writer team
Can you tell us about your background and how you ended up at Writer?
Before Writer, I spent six years leading Revenue Strategy and Operations at Asana — going from Series C to post-IPO. Asana was a brilliant model for what a mission-driven, product-led organization could look like. It's also where I was introduced to innovation around combining product-led and sales-led growth. I joined Writer because I saw a lot of similar characteristics that I felt like were indicators for success and an opportunity to use my previous learnings and mistakes to help Writer maximize its potential.
Describe Writer's business opportunity — what's the mission?
"Great writing for everyone." That's a big mission! That big mission translates into a great business opportunity. At Writer, we believe that everyone is a writer and that software can dramatically enhance a writer's ability to share their ideas. There's been a huge boom in AI technology recently that allows us to do this: natural language processing, large language models, etc. And the companies that can translate this powerful technology in an approachable, user-friendly way, to as many people as possible, will make a big impact and as a result, create a phenomenal company. I joined Writer because I believe the time is now to capture this opportunity!
Where do we start?
A big mission still requires focus, especially for a startup like us. We're prioritizing writing at work for now (B2B). This opens us up to a lot of different types of writing use cases spread across different teams and industries. AI writing is still a brand new technology and concept for most businesses. It's an exciting time to introduce this technology to our customers and to partner with them on how to best leverage it to meaningfully impact their business. This is where our sales and customer success managers come in. We've built a phenomenal early sales and CS team, led by Alex Wettreich and Maiko Cook, who emphasize a collaborative relationship with our customers. Our approach is working — it shows up in our customers advocating for us publicly and in our net retention rate metrics.
How does Writer leverage product-led growth?
Although we're currently prioritizing writing at work, our mission is still great writing for everyone. In order to reach everyone, we need to use a product-led growth strategy. Because writing is something everyone does, it means it's immediately understandable. If you can type, you can use Writer. So our writing platform needs to be primarily adopted without talking to a sales person. The responsibility for finding users and making them wildly successful lies with the marketing, growth, and product teams.
On the B2B side, by making our product easy to use and also use case agnostic, it allows for customers to play around with it and find new use cases for it. The analogy I like to use is: "is your product like a box of Legos or a pre-configured doll/action figure?" Writer's products are like Legos. You can use most of our products for so many different things, but the really exciting part is our generative AI functionality. Giving it to our customers is like saying, "Here's an incredibly powerful large language model that you can train to make it sound like your best writers. What would you like to use it for?" The possibilities are endless and we're really excited for our customers to learn and innovate with us. 
Lastly, I'm obsessed with how product-led and sales-led growth complement each other. For example, without Writer, companies can't really enforce consistency around how employees write. And they can't get feedback from employees about whether certain company-approved terms or snippets of content are resonating. With Writer, they can see this. It's really exciting for us when we can leverage our product data to provide insights and recommendations that our customers can't get from anyone else. That's when we move from a vendor relationship to a strategic advisor.
What makes for a strong GTM team?
I've written a bit on LinkedIn about the challenges of combining a product-led and sales-led business model. The major difference is that what used to be a traditionally linear customer journey becomes a non-linear one. In simpler terms: when you let users try your product, they're in control. They control their impressions of it; they control when they buy or cancel; they control what they decide to use it for. It's no longer gated or orchestrated entirely by a sales team. This makes everything messier!
This means that a go-to-market team trying to execute a hybrid business model will need to emphasize some traits even more than if you were just executing a sales-led motion.
Non-territorial – Because the customer moves in and out of different stages and funnels, every team is influencing a customer. This means rigid concepts of swimlanes go out the window! PLG is a team sport.
Curious / Customer-obsessed – When you have product-led growth, it feels like you're giving Legos to a customer and telling them, "Build whatever you want." It requires curiosity from GTM teams to lean in and really figure out what the customer is trying to achieve. Sometimes it might be something bespoke that can't be replicated. Other times, the customer has led you to a gold mine opportunity that you can replicate and help other companies solve.
Analytical – Product-led growth innately has strong product usage. This product usage is helpful internally for deciding on prioritization at every level. But also, it allows you to create unique insights for customers by packaging up the product usage to help them understand how work is being done. This is when product-led and sales-led growth merge to create immense value.
Thinking about scale – When the customer is in the driver's seat, you're along for the ride! But that can get difficult to manage when you're growing. It becomes essential for business teams to think about how to codify all of their processes so that you can create the same magical experience for every customer.
"When you have product-led growth, it feels like you're giving Legos to a customer and telling them, 'Build whatever you want.' It requires curiosity from GTM teams to lean in and really figure out what the customer is trying to achieve."

James Lee
Head of GTM and Strategy Ops
Writer
What are some of your favorite tools, apps, and/or services that drive efficiency and scale?
Writer's been great for helping me write posts like this one and my LinkedIn posts. Writer's Chrome extension gently tells me when I'm being too wordy or suggests when there's a better way to rephrase something. It helps me communicate my ideas more clearly.
Secondly, I'm still a fanatical Asana fan. I can't live without organizing every project into distinct tasks. It keeps me sane while juggling so many different initiatives at work!
Lastly, I love B2B technology. Weird hobby. I know. In my role leading our GTM Operations and Strategy team, I get to see all the cutting-edge technologies out there. I can confidently say that we have one of the best technology stacks for sales, marketing, and CS teams. We're building with the best-of-breed tools & architecture and I'm very thankful to our CEO, May, and CTO, Waseem, for their sponsorship.
Having been a salesperson myself, I know how stressful it is to try to meet your goals/quotas and feeling like the systems you use are constantly working against you. We've automated a lot of manual work, synced up tools so that you're not repeatedly entering the same data, and are looking for ways to surface up real-time insights to our GTM teams so that they can be strategic partners for our customers. We're investing way ahead of what most companies do because we want every new hire to onboard quickly as they start their new roles without feeling like they have to read a 50-page document to understand how to do their jobs.
Why it's an exciting time to join Writer
For B2B SaaS companies, I think of trends. The last 10 years has been driven largely by four macro trends:
Cloud computing – make software easier to create & access
Fintech – make it easier to financially transact
Mobile – increase software consumption and embed it into everyday life
Security – secure all the devices and SaaS applications that have personal data in them
AI was probably the next one sitting on the fence, waiting to join the others, but it wasn't quite ready. Five years ago, I think AI was where crypto is now — promising technology, but unclear use cases.
Fast forward to 2022 and we're working with some of the most iconic companies in the world and these companies are partnering with us to unlock legitimate use cases for AI. There's also an extra emphasis, driven by the financial markets, on creating efficiency in your business. AI is perfect for helping to reduce drudgery and laborious work, so I think there will be motivation from companies to lean into AI and to reimagine workflows in the coming years.
In addition to AI technology maturing and becoming better, I think a big part of the journey has been about building legitimacy around writing with AI. It's really two parts: getting brands comfortable with AI reflecting their brand voice and reassuring writers that AI won't replace them.
I think Writer has and will continue to play a big role in building this legitimacy. It's really neat actually. Every time we show content created by Writer's generative AI functionality, they're blown away by the quality of it. Once there's major acceptance that content from AI can be high quality and that content writers are critical partners in ensuring this quality, I believe it'll open the floodgates of innovative ideas. There are so many areas in an organization where content writers are bogged down by mundane activities. If we can free them up, they can work on the things that are really impactful for the business. 
For me, it feels like a green field. Companies already have a CRM, marketing automation, billing tools, or chat bots. But almost none of them are using AI writing in their business today. It's going to take extra creativity, curiosity, and hard work but I think it'll be immensely rewarding to introduce Writer to the world.
Interested in joining the Writer team? We're hiring — check out our open roles here.