Writing 101
How to do spellcheck in Word with Writer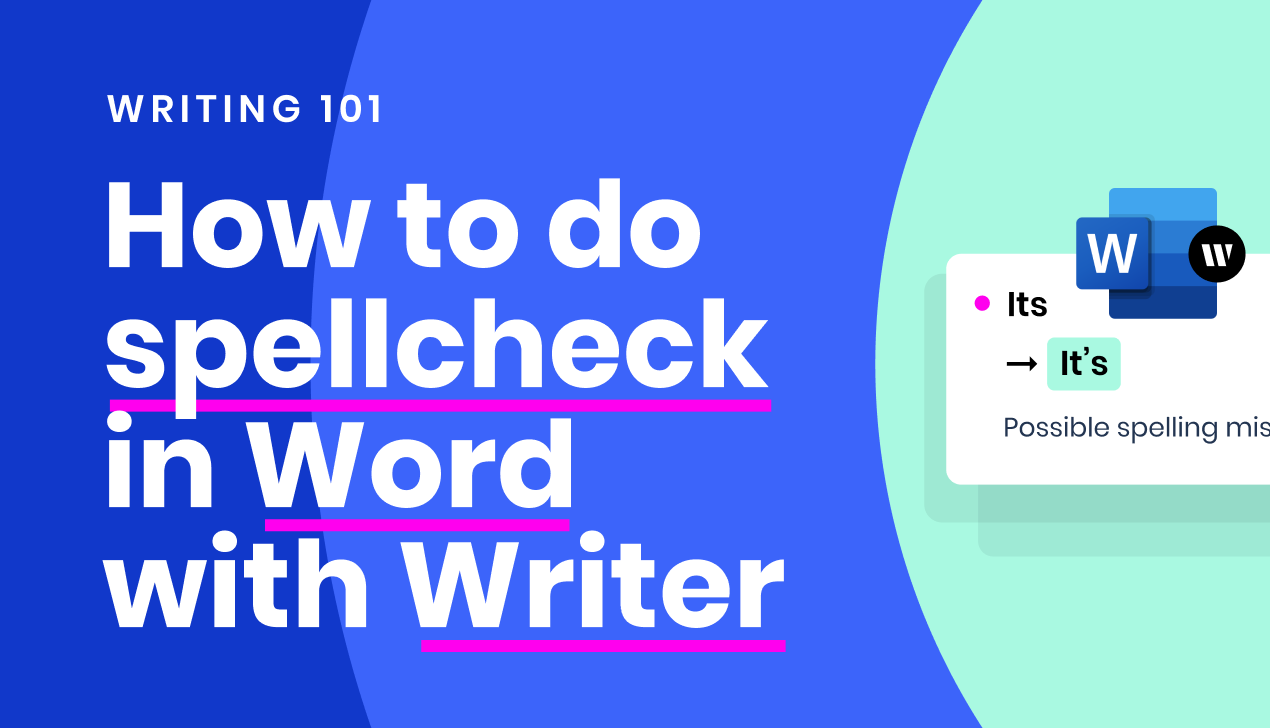 Imagine spending days crafting the perfect resume, only to be rejected because you had a single spelling error. Dramatic as that sounds, it can happen. ZipRecruiter CEO Ian Siegel, for example, has said that misspelled words and grammar mistakes result in an auto-reject at his company.
But spelling and grammar aren't just important when looking for a job. It matters for everything you write, even if it's just an email to a colleague. Microsoft Word's spellcheck feature provides a good first pass, offering basic proofing and grammar fixes. (You can find it through the Review tab in the main menu of any Word document.)
Adding a more comprehensive grammar checker, like Writer, can help you take your writing to the next level.
Here's how to get started:
How to check spelling with Writer's add-on
After you've clicked Get It Now on the add-on download page, here's how to start using Writer's spellcheck with Word:
[Step- 1]
Open Microsoft Word, when prompted
[Step – 2]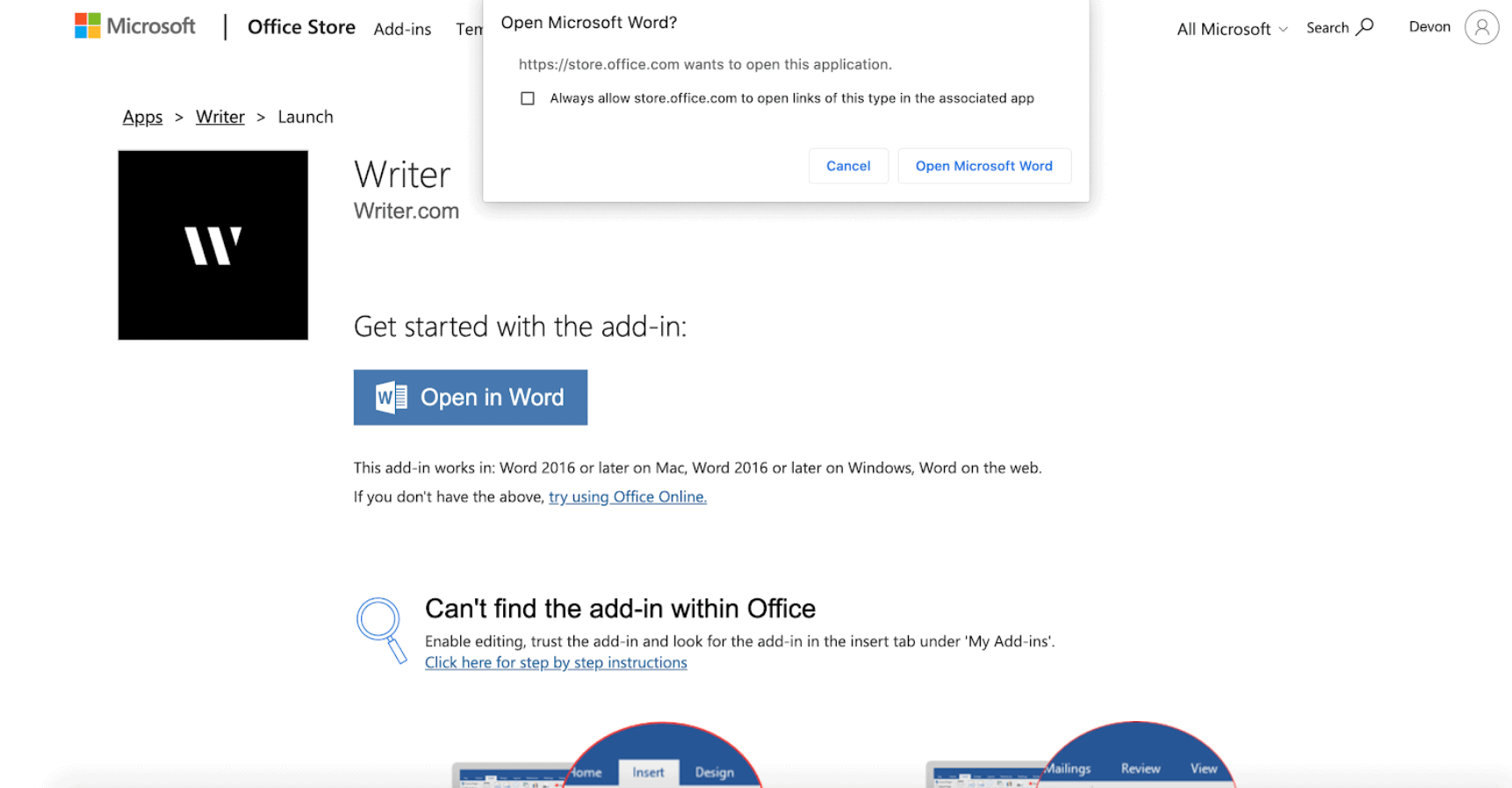 Click

Got it

in the pop-up
[Step- 3]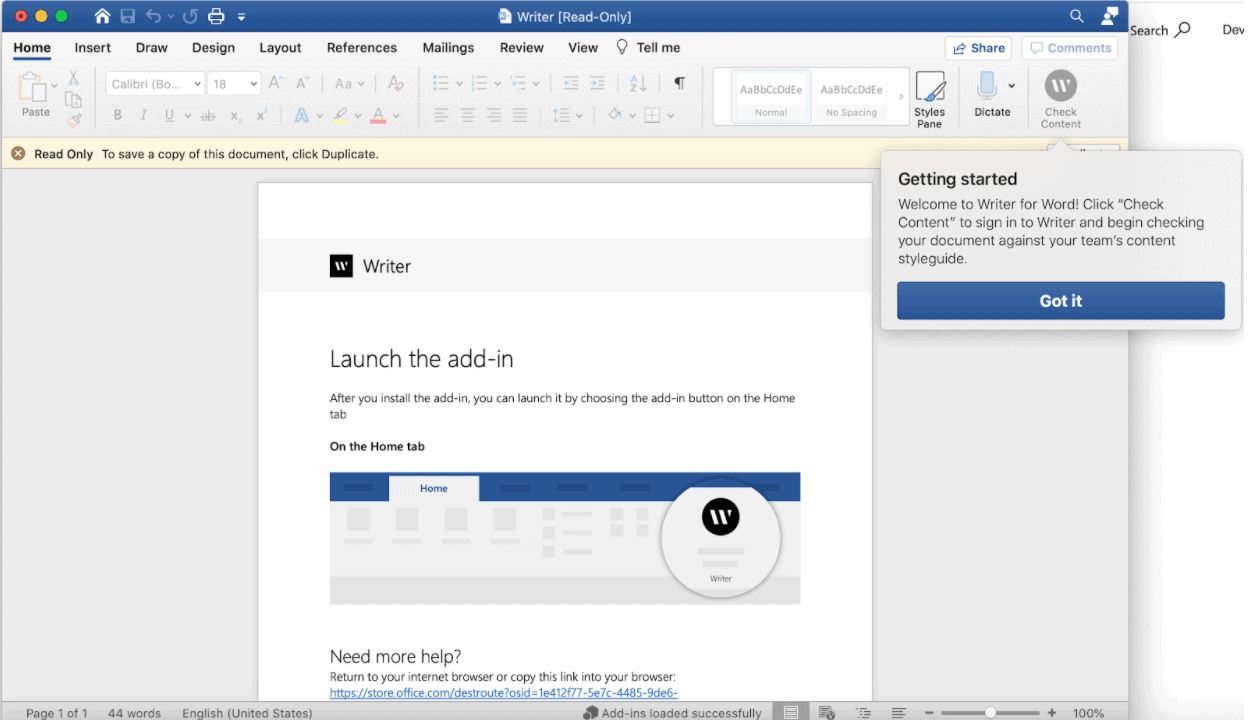 Open the Word document you want to spellcheck and click

Check Content

in the upper-right corner of the window (within the

Home

tab)

Sign in to your Writer account in the sidebar, if needed
[Step – 4]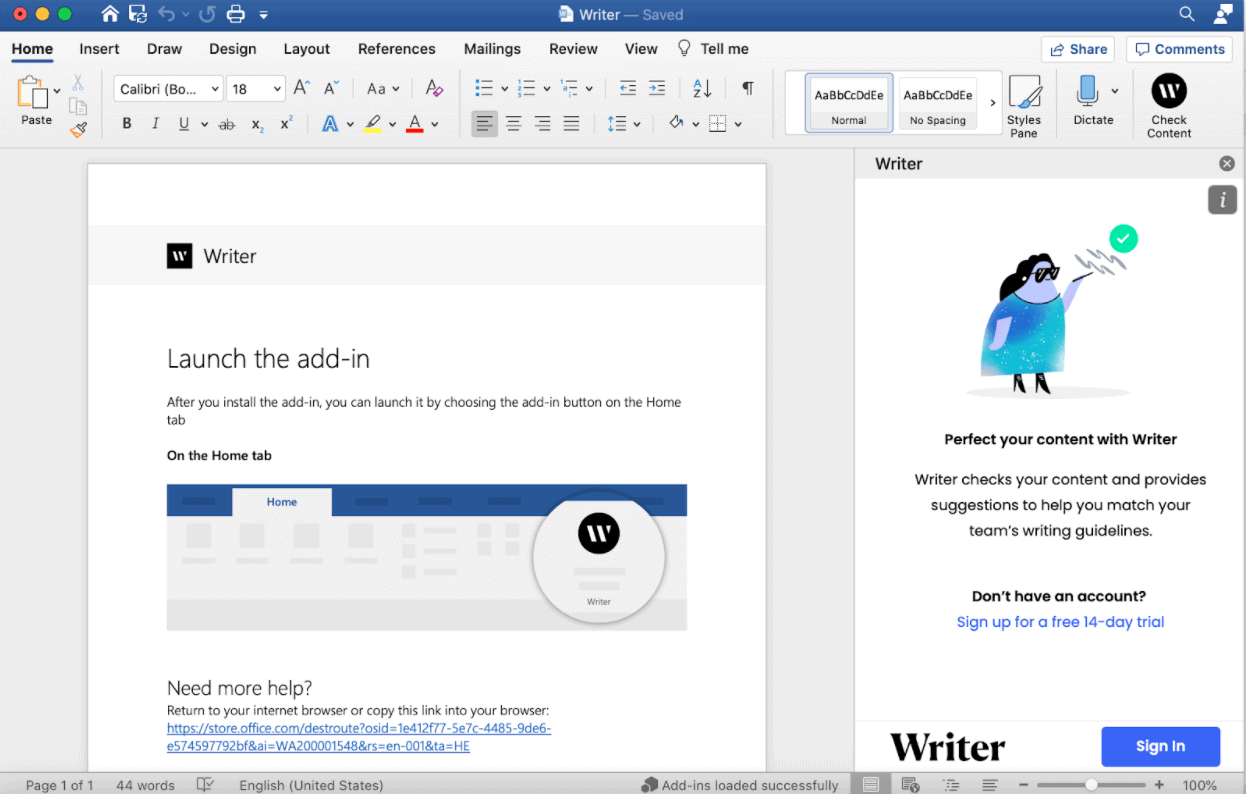 You'll then see all of Writer's suggestions for upgrading your writing, including spellcheck and grammar. (In fact, that's the first option in the sidebar.) It'll flag common grammar mistakes as well as more complex ones that might slip through Word's own spellchecker. Tap the suggested change in the sidebar and it'll update in your document — or select the trash-can icon to move on to the next one.
[Step – 5]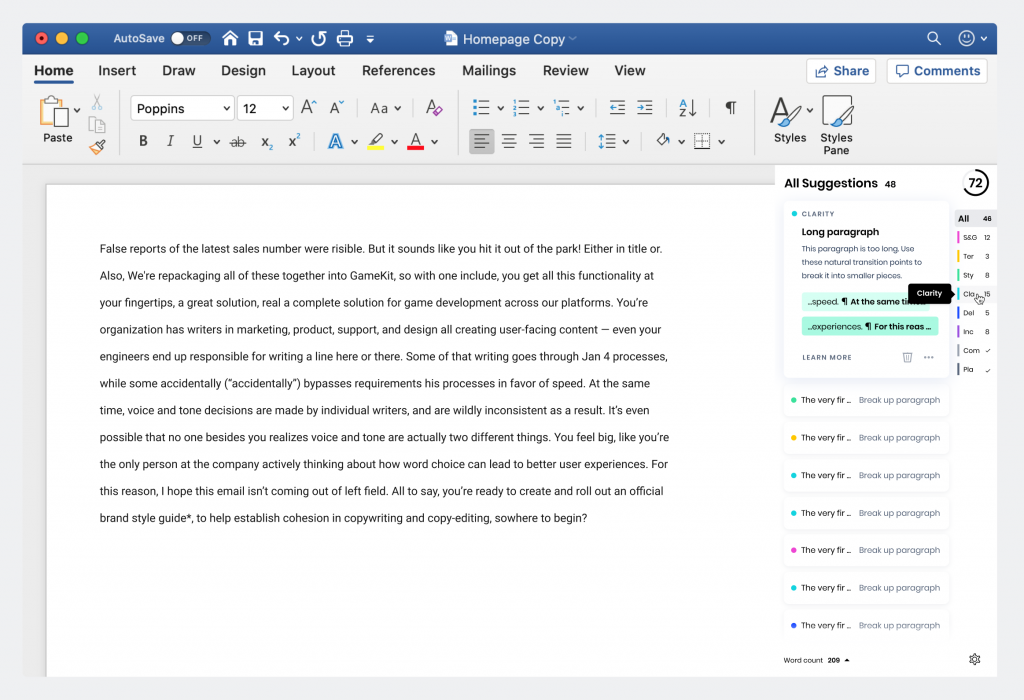 Other ways to level-up your Microsoft Word document with Writer
Along with grammar-related edits, you'll find other suggested changes with Writer's add-on:
Creating your company styleguide in Writer will give you more customized suggestions. You can update it through your account, or by clicking the Go to my styleguide button at the bottom of the sidebar in Word.
How to make the most of Microsoft Word
Word has a comprehensive set of tools for users, beyond spellchecking work:
You can arrange split-screen Word windows in the

View

tab.

The

Draw

tab will let you highlight passages without having to select the text.

You can

set up formatting templates

through the

Styles

button on the

Home

tab.

Word's spellcheck feature also lets you

create a custom dictionary

if certain terms keep getting flagged as misspellings.

The

Tell Me

feature is another useful option if you aren't sure where to find what you're looking for. (That's on the far-right side of the top toolbar.)
But you won't find all the useful bits tucked away in menus. Keyboard shortcuts, for example, can make a difference in your workday. And the time you save by using them adds up.
Here are eight Word shortcuts to use:
If you're using a Mac, swap out the control button for your command key, and you'll be able to accomplish the same tasks. Mac and PC users alike can also create custom keyboard shortcuts, should need the arise.
Word processors can be fantastic tools. And adding an AI writing assistant to the mix can help elevate your writing. Remember: Correcting spelling and grammar errors is a great first step, but changing the tone, and improving clarity and style are important, too.