Palmyra LLMs empower secure, enterprise-grade generative AI for business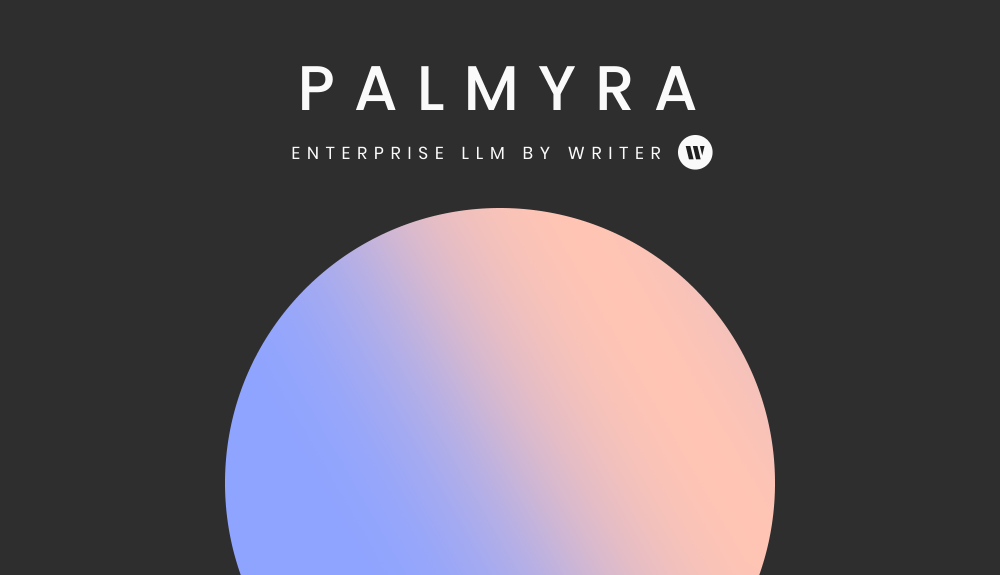 Writer began with a mission to bring the power of great writing to everyone, and that mission has blazed a trail with innovation in AI for the enterprise. We're thrilled to announce Writer's groundbreaking trio of proprietary large language models (LLMs) — Palmyra Small (128M), Palmyra Base (5B), and Palmyra Large (20B).
Palmyra LLMs are tailored for business organizations ready to invest in generative AI and are designed to head off barriers to enterprise adoption. Using these large language models, Writer is the first to offer companies both an application layer and a foundation model layer together in a single platform.
Get the lowdown on why the recent release of the Palmyra LLMs is such a significant step forward for generative AI in the enterprise:
Using the Palmyra LLMs, Writer is the first to offer companies both an application layer and a foundation model layer.
Palmyra LLMs are the only models trained with business writing and marketing data as their focus.
With Writer's new API powered by the Palmyra LLMs, companies can scale their usage of Writer and/or build generative AI into their own products. They can further fine tune the model with their own data, brand, and style guidelines.
Privacy is of the utmost importance when it comes to enterprise use of generative AI, and Writer provides the highest levels of security and privacy features.
Palmyra Small and Base are open-source and available for free download on Hugging Face, allowing everyone to build their own LLM environment.
Generative AI is finally crossing the chasm into the enterprise
The world of generative AI has witnessed a ‌miraculous, chasm-crossing moment in the span of a few months. This time last year, we saw interest from early adopters at the most innovative brands. But overall, enterprise organizations were lacking awareness and understanding of the potential impact of generative AI. Today, enterprise leaders are looking to quickly bring AI into their organizations for immediate impact — tackling use cases from marketing to operations to human resources.
What's changed? With a big splash at the end of 2022, awareness of the value of these tools skyrocketed overnight. Business leaders collectively jumped from chatting about generative AI as an amusing "toy" to holding meetings about AI as a serious tool. For execs, the business growth opportunities this technology represented were clear.
But the path to AI adoption for enterprise organizations is full of roadblocks in the form of stringent requirements and high expectations. The business world needs a purpose-built solution that bridges the gap between generative AI technology and enterprise-readiness.
Why ‌the enterprise has struggled to adopt generative AI
For a generative AI tool to be enterprise-ready, it needs six things:
Human-like reasoning and output;
Credible, error-free output;
Easy rollout and adoption for business-specific uses and workflows;
Multi-modal inputs (ie, supports ingesting text, audio, video, URLs)
Brand integrity across users and teams;
Compliance with security and privacy standards.

While LLMs trained for general consumer use can achieve human-like output, they fall short when it comes to the rest of enterprise customers' needs.
First, general-use LLMs lack contextual awareness and are prone to factual errors. They're trained on broad sets of data and writing samples that aren't tailored to businesses. And there's no way to tune the output with your company's specific requirements, including product messaging, brand voice, and language. Cleaning up large volumes of output for brand compliance and accuracy causes more bottlenecks, defeating the purpose of adoption for speedier content generation.
Also, generative AI tools that only support text inputs don't meet the needs of enterprise organizations with mature content operations that have a wealth of valuable data stored across multiple formats. For a business to realize the full potential of its investment in generative AI, they need technology that can add to all of their team workflows by ingesting audio, video, URLs, and more.
Plus, tools built on general-use foundation models are hard to implement across teams and business functions. Countless generative AI tools launch every day, each specializing in a different use case and supporting a different function. For large companies with thousands of employees, rolling out, training people, and keeping track of dozens of different tools is untenable.
Finally, general-use LLMs pose a big, expensive security risk to corporations. For some of the LLMs not optimized for enterprises, each user input adds more data to the training set and becomes material for other people's models. If your company is in a privacy- or security-sensitive industry like healthcare and finance, using a tool that feeds your company's data to an unsecured LLM could cause enormous violations and incur hefty penalties.
You can see why companies around the world have been intrigued by the possibilities; but fearful of the consequences of generative AI use. Writer's trio of proprietary LLMs, Palmyra, sets such fears to rest and throws open the gates for enterprise-grade AI.
Palmyra LLMs demolish the barriers to enterprise AI adoption
Palmyra's name is derived from the ancient city located in present day Syria, where Queen Zenobia rebelled against Rome and established the Palmyrene Empire. Palmyra honors the legacy of Queen Zenobia and celebrates female leadership throughout the company, from engineering and customer success to our CEO, May Habib.
"Writer was built from the ground up to take AI into the enterprise. It all starts with our proprietary model, where customers own their inputs, data, and outputs," May Habib stated in a recent press release. "No enterprise leader wants their data to be fodder for someone else's foundation model, including ours. We give customers all the benefits of the AI application layer without any of the risks of other AI applications and commercial models. Enterprise leaders want to invest in solutions that will essentially give them their own LLM."
We've been working on our proprietary LLM architecture and models in partnership with our enterprise customers for more than a year. Like the ancient city and its founder, the Palmyra LLMs are in a league of their own.
What makes Palmyra LLMs enterprise-ready
The only LLMs trained for business writing and business use cases
With a curated, foundational training set of business writing and marketing data, Palmyra LLMs are geared ‌towards use cases across the enterprise. Palmyra LLMs are the only models trained with business writing and marketing data as its focus.
Plus, you can use Writer's generative AI platform to extract the maximum value out of business data, no matter the format. Unlike most generative AI writing tools built on general use LLMs, Writer can ingest text, videos, PDFs, audio and perform live internet crawls to generate, repurpose, research, analyze, and transform data for new contexts.
Unparalleled security and privacy
Privacy is of the utmost importance when it comes to generative AI, and Writer provides the highest levels of security and privacy features. Writer is the only AI tool on the market that's both Soc-2 Type II, PCI and HIPAA certified.
Unlike other AI tools, Writer doesn't store any of your proprietary data for training its own foundational models. When building generative AI features into your own application, you don't have to worry about your customers' data being leaked for use in open source or third-party models.
Your own LLM, trained on your best content
With Palmyra, Writer is giving companies the power to train up their own LLMs. You can further fine tune the model with your own data, brand, and style guidelines.
Plus, you don't have to worry about outdated datasets, "hallucinations" or "plausible BS." Writer generates outputs in the context of your business and how you've trained it. With claim detection, Writer will highlight anything it can't verify and bring it to your attention.
Three options for different business sizes and budgets
Palmyra Large (20B) already powers the generations for Writer customers with Enterprise plans. Now, enterprise customers can integrate generative AI capabilities directly into their products to ‌scale and improve their experience with our new API to Palmyra Large.
Writer customers with Team plans can use Palmyra Small (128M) and Base (5B) for free. These models are perfect for executing specific tasks when you have a good set of example data.
APIs and support for seamless workflows and adoption
Avoid cumbersome rollouts and costly user training across an organization. With Writer's API, your admins can embed AI directly into the applications and workflows teams already use. Generate website content, email content, ad copy, and product descriptions that match your team's terminology and your brand's voice anywhere your people work.
Writer has a thriving ecosystem of extensions, delivering AI directly into 100+ third-party applications. Whether your company writes copy in Desktop, Chrome, Figma, etc; Writer will enforce your brand and style guidelines.
Plus, our clear documentation, paired with live Slack-based engineering and coding support, makes integration a smooth and painless process.
"Writer's models are excellent and allowed us to build an application that was super well-received by our users. The service is fast, the engineering support above and beyond, and the documentation clear," says ​​Ashish Padmantintiwar, a software engineer at Intuit.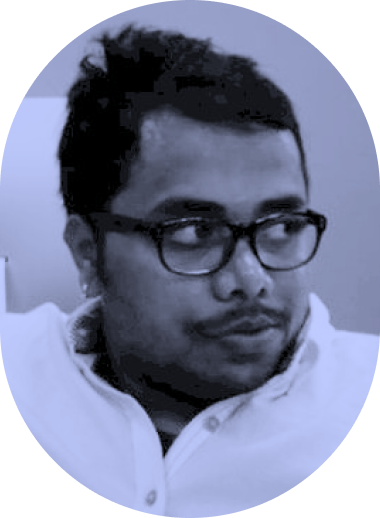 "Writer's models are excellent and allowed us to build an application that was super well-received by our users. The service is fast, the engineering support above and beyond, and the documentation clear."
Ashish Padmantintiwar
Software Engineer
Accessible, open source LLMs for enterprise companies in-the-making
We also want to empower the next generation of AI innovation, which is why we've open-sourced Palmyra Small and Base. Unlike companies like Cohere and OpenAI, Writer allows anyone to download either of the LLMs and develop / fine tune on top of it. Also, Writer doesn't collect your data as you use our LLMs. The models are available for free download on Hugging Face.
Lead your enterprise into the AI-powered future with Palmyra
For enterprise leaders, it's no longer a question of if you should create a generative AI strategy, but what is your generative AI strategy going to look like?
"Every organization needs to figure out their generative AI strategy," says Habib. "By making our smaller LLMs accessible to everyone and opening up the API to our largest generative model, we're giving businesses access to the best LLM purpose-built for their needs."
Leading companies like Spotify, Intuit, Deloitte, and Adore Me are already reaping the benefits of weaving generative AI into their systems and processes. They use Writer as their go-to AI writing platform, use Writer's API to integrate the output of their AI apps from Writer, and build their own applications and workflows.
Adore Me uses Writer to automatically write product descriptions, enforce ESG compliance, and free up resources so team members can work on more high-impact projects.
"We're trying to bring AI into everything we do. The benefits of making an early strategic shift to incorporate AI throughout our company is helping us solve real business problems and uplevel our creative energy," said Ranjan Roy, VP of Strategy at Adore Me.
We're at the precipice of an exciting new age. We envision a business landscape full of unique expressions of human creativity and innovation, unlocked and produced at scale with generative AI tools. We're proud to usher in a new era of enterprise AI and can't wait to see the places visionary leaders will take their companies with Palmyra.