An exciting upgrade
to Ask Writer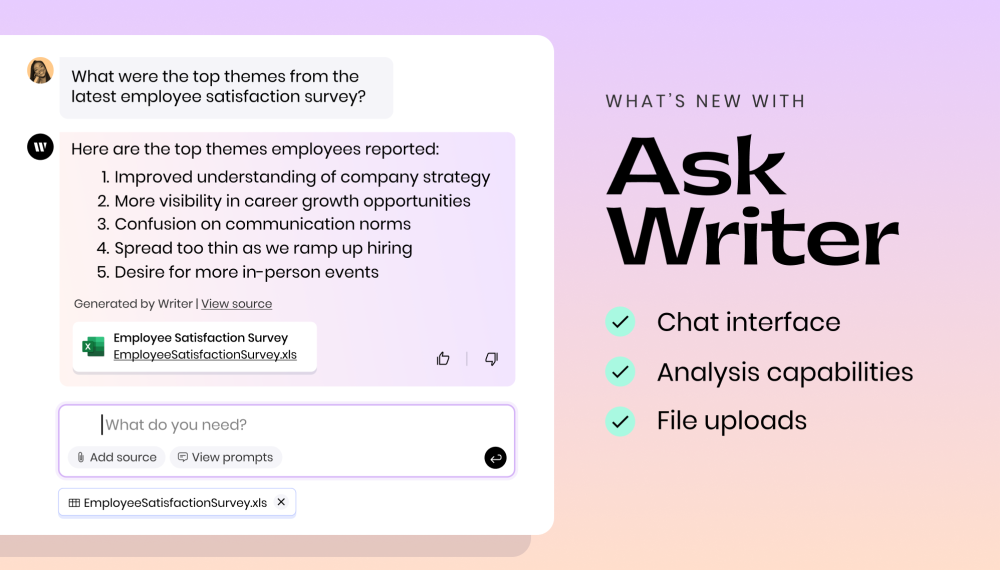 At Writer, our vision is to deliver the full-stack generative AI platform for enterprises, and a key component of that platform is a flexible application layer, including prebuilt and custom templates, that meets the full breadth of customer needs.
Ask Writer is our most popular template because it's completely open-ended, and now it's gotten even better! The new Ask Writer is a more robust chatbot that can answer questions and generate outputs based on our LLMs and your files.
The flexibility of chat
Our new conversational chatbot makes it easier to get the output you want. Rather than rely on your prompting skills, just chat back and forth with Ask Writer, refining your request and asking follow-up questions until you get what you need. You can even revisit previous Ask Writer sessions and access the conversation history and previously uploaded files.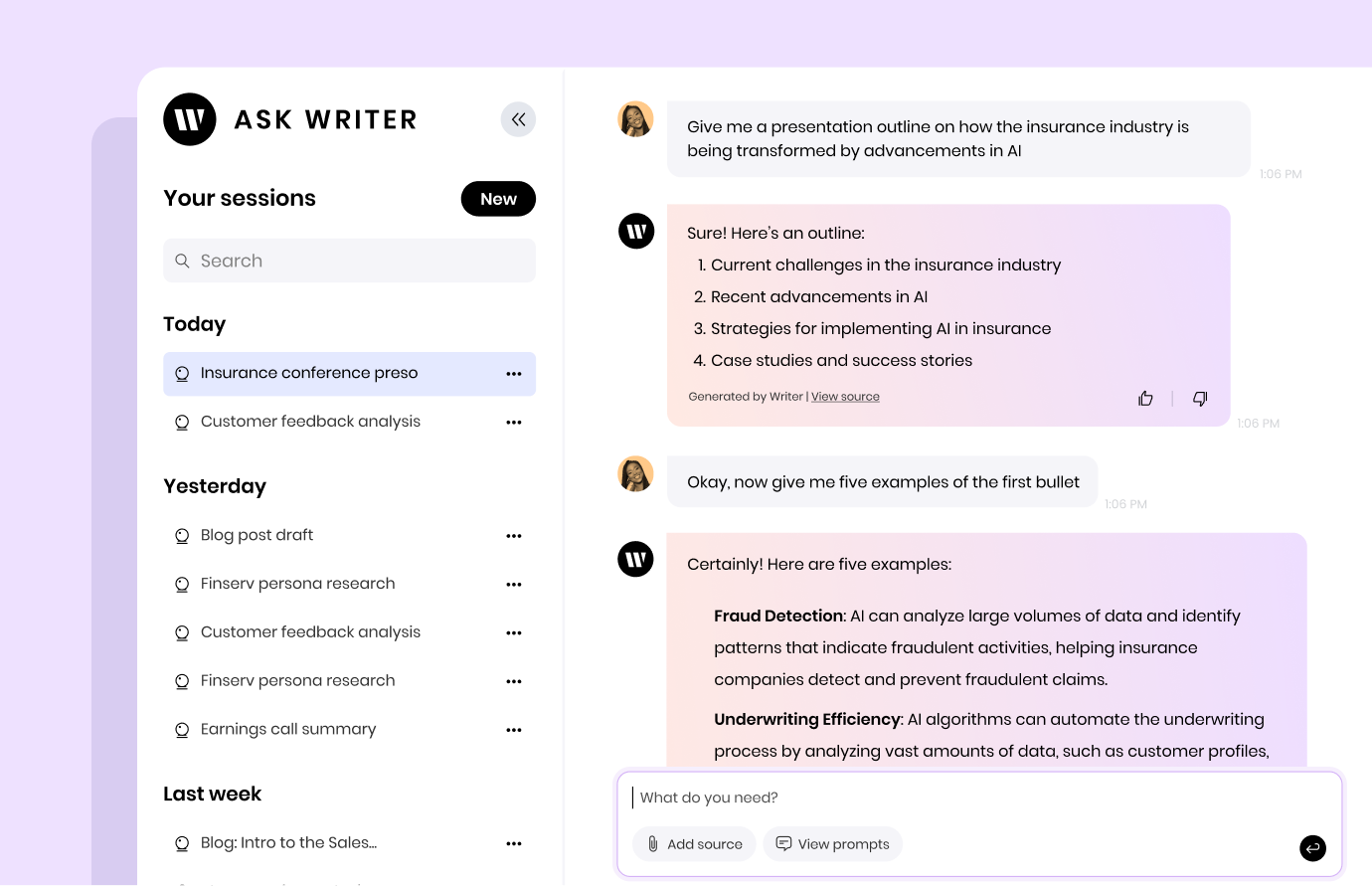 The power of our LLMs and your data
LLMs on their own have a limited understanding of your business. With Ask Writer, you can upload files — ‌docs, slides, spreadsheets, PDFs, and more‌ — ‌and get accurate insights and outputs based on your internal data. In addition to generating content, Ask Writer can also answer questions, conduct research, analyze data, and summarize your files. When giving a response, Ask Writer will provide an excerpt from the source that contributed to its answer.
Here are just a few examples of how customers are using Ask Writer:
Summarize lengthy, dense documents into key takeaways
Analyze text to identify common themes and overall sentiment
Answer questions within a specific file
Conduct research across multiple files
Create first drafts based on several source documents
Generate derivative content from a core asset
This new version is now available for all Team and Enterprise users. We're excited to see what you think of this new Ask Writer!