Styleguides
Turn your styleguide into a Chrome extension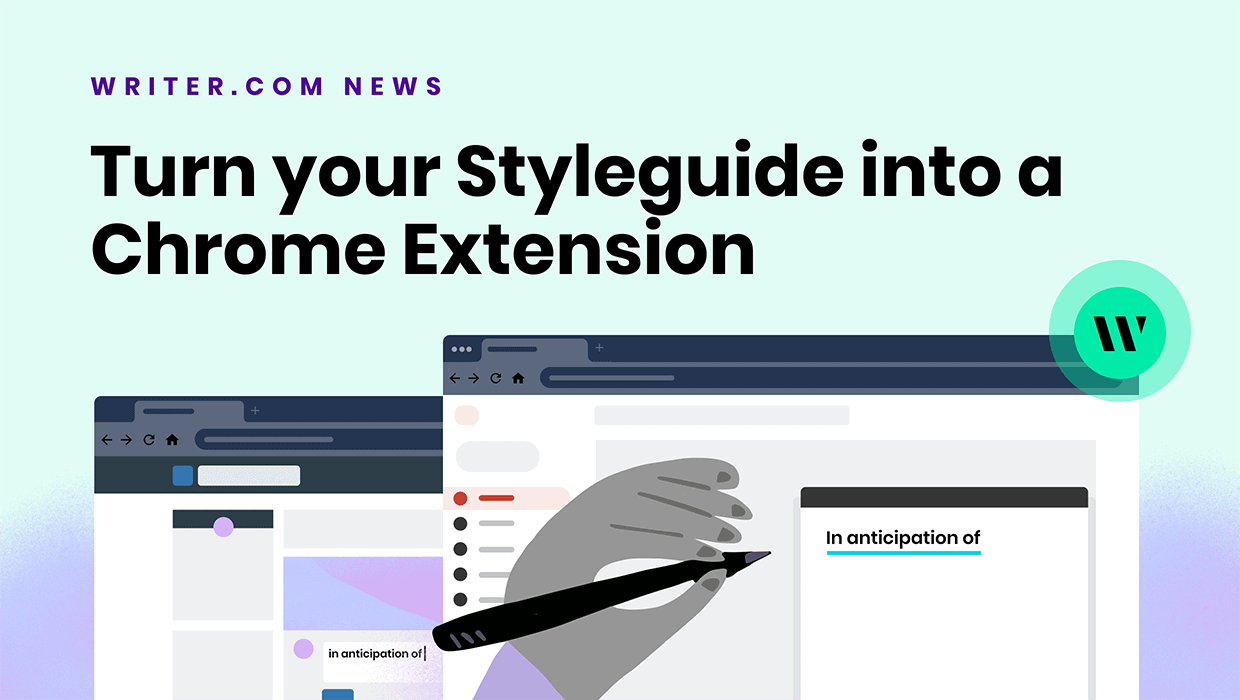 Content styleguides are crucial to business writing. They help define your brand's identity, and, as editing tools, they ensure that everyone — from chief executives to freelance writers — writes with a consistent voice and style (e.g. following the same grammar and punctuation rules).
Styleguides may be essential for building a clear brand identity, but that doesn't mean writers are automatically enthusiastic about using them. Manually checking content against these documented guides can feel like added work on a writer's plate. If they have to click through several webpages or reference a few different styleguides to find the most up-to-date information, they may end up skipping the step altogether.
So, the delivery of your styleguide can play a huge role in how effective your voice guidelines are. You want the guide to be a natural extension of their writing process. That's where Google Chrome and Writer step in.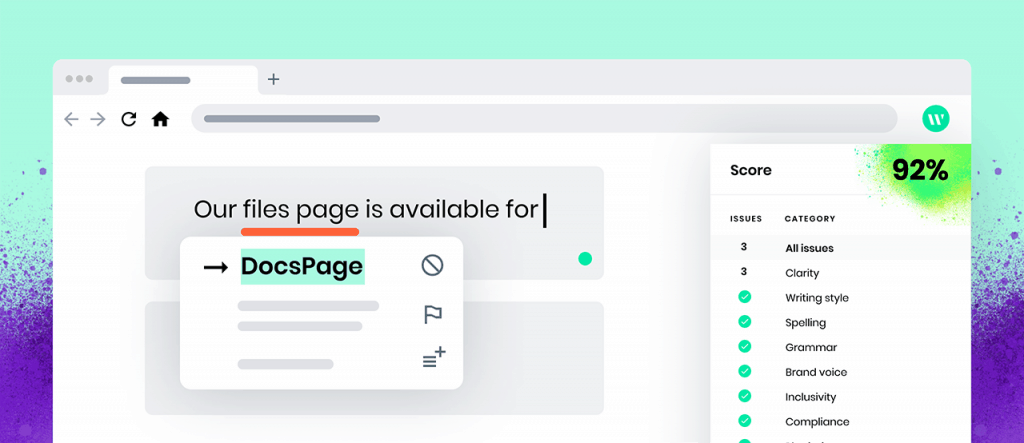 From styleguide to online writing companion
You can now enforce your voice guidelines using Writer's Google Chrome extension and the power of AI.
Safe and easy-to-use extensions like this are one of the reasons why Chrome is up to four times more popular than other browsers. In 2015, Google Chrome had 1 billion users, so that's likely where most of your writers are working. By turning your styleguide into a Google Chrome business writing/editing tool, you can more easily align writers as they work in their inbox, your CMS, social media tools, support dashboards, and any other online app.
After adding the extension to their Chrome browser, writers get real-time feedback to help them ensure they're following your voice guidelines in everything they write. As they type, the extension scores their work and gives suggested corrections for clarity and brand consistency. Writers can accept suggestions to apply it to their copy immediately — they never have to leave their work to check a guide.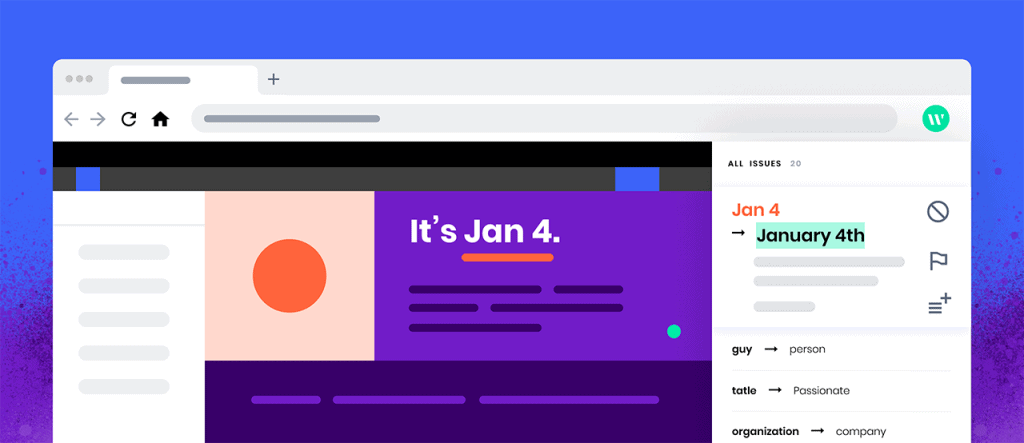 How to install your guide as a Google Chrome extension
Once you've set up your styleguide in Writer, turning your brand guidelines into an extension is as simple as 1-2-3:
Download the Writer extension from the Chrome store.
If your Writer account has multiple workspaces (i.e. you're on an Enterprise plan or a user within multiple Writer accounts), attach the extension to your preferred workspace.
Start using the writing assistant immediately and save time on editing.
Business writing is largely creative, but to keep your voice consistent, you'll need an easily accessible and user-friendly styleguide. A real-time editor attached to your web browser makes Writer's Google Chrome extension one of the best for creating and managing your brand and content.