Prompt
crafting for
AI writing tools
A hands-on-keyboard workshop for content marketers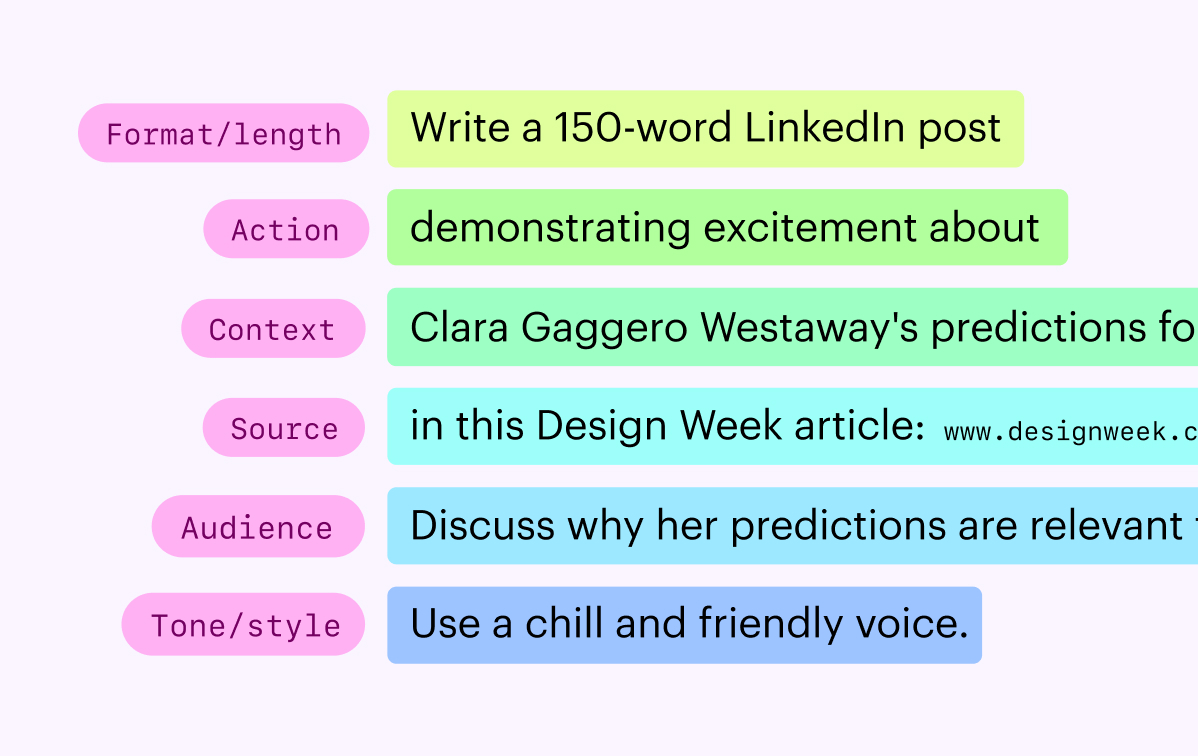 The art of succinctly communicating requests to your AI assistant for optimal output
---
Forget pre-made prompt lists that generate generic results. In this hands-on-keyboard workshop, we break down the anatomy of a good AI writing prompt so you can harness AI to turn your ideas into content marketing gold.
Watch Writer's May Habib (CEO) and Alaura Weaver (Sr. Manager, Content & Community) in our first workshop experience for content pros.
By the end of the video, you'll have…
The recipe for an AI prompt that produces output you can run with
A hand-crafted prompt to tackle your least-favorite writing task
One strong, AI-generated first draft and one less item on your list
No need to waste time on click-bait ChatGPT prompt lists again!
Slides & resources

Want to download the slides and resources from the presentation?
Access everything when you join the ActiveVoice Slack community.
ActiveVoice is a community of content leaders, dedicated to top-tier content. We discuss best practices and toughest challenges, the future of writing and the traditions that we love to build on. Join us today.
Join today