Prompt crafting:
building customer love (and revenue) with AI
A hands-on-keyboard workshop for customer marketers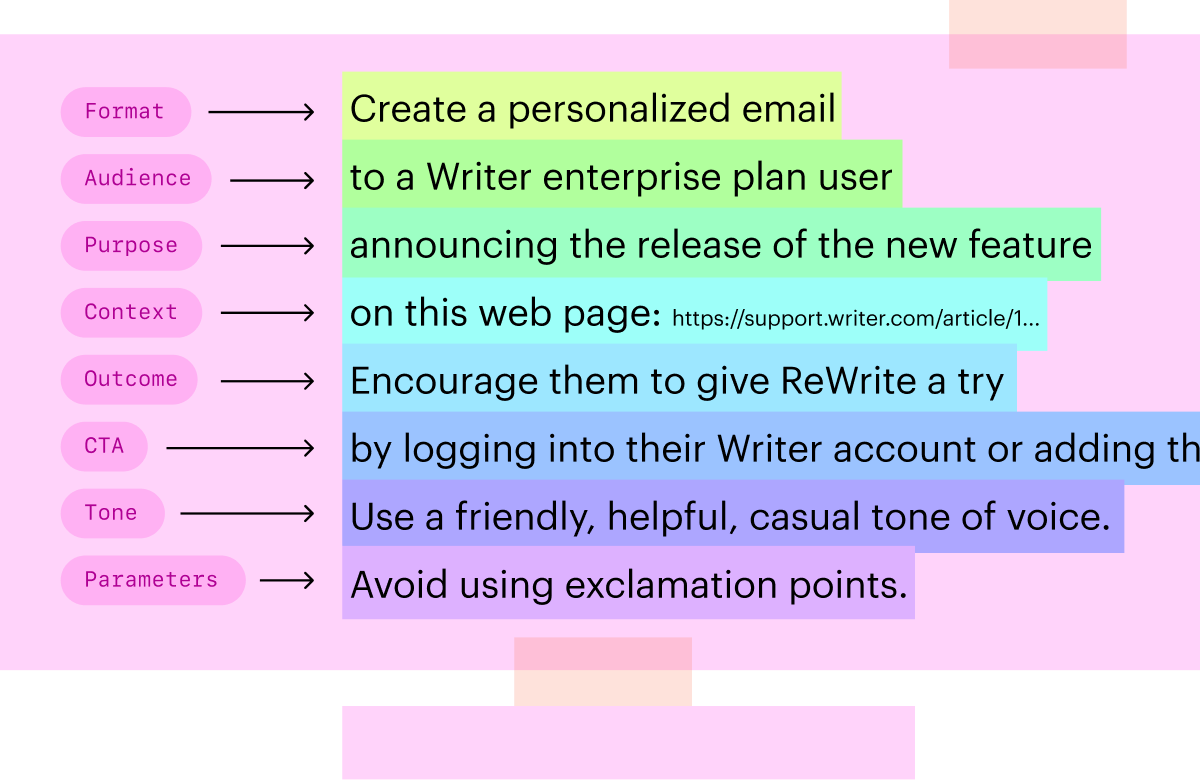 The art of succinctly communicating requests to your AI assistant for optimal output
---
Customer marketing + AI writing tools = a match made in customer-led growth heaven.
Generative AI means customer marketing leaders are empowered more than ever to:
scale customer advocacy campaigns,
personalize messaging for more meaningful onboarding and adoption,
and tell more customer stories.
All of that adds up to unlocking and growing revenue from existing customers like never before.
But the key to a good partnership between customer marketing and AI is all in how you communicate. To speak the love language of AI tools, you need to know how to create a well-made prompt for any customer marketing use case.
Watch Writer's May Habib (CEO) and Alaura Weaver (Sr. Manager, Content & Community) as they develop prompts for AI writing tools to create content that'll make customers fall head over heels for your brand throughout the entire customer journey.
By the end of the video, you'll discover creative ways to use AI for…
Scaling customer advocate recruitment and nurturing efforts
Personalizing welcome and onboarding sequences
Driving more adoption with better customer education and awareness campaigns
Telling compelling customer stories with AI-assisted case studies
Slides & resources

Want to download the slides and resources from the presentation?
Access everything when you join the ActiveVoice Slack community.
ActiveVoice is a community of content leaders, dedicated to top-tier content. We discuss best practices and toughest challenges, the future of writing and the traditions that we love to build on. Join us today.
Join today