It's never too early to start
building your brand

Jeremy Cothran at Alva Labs on content, brand, and voice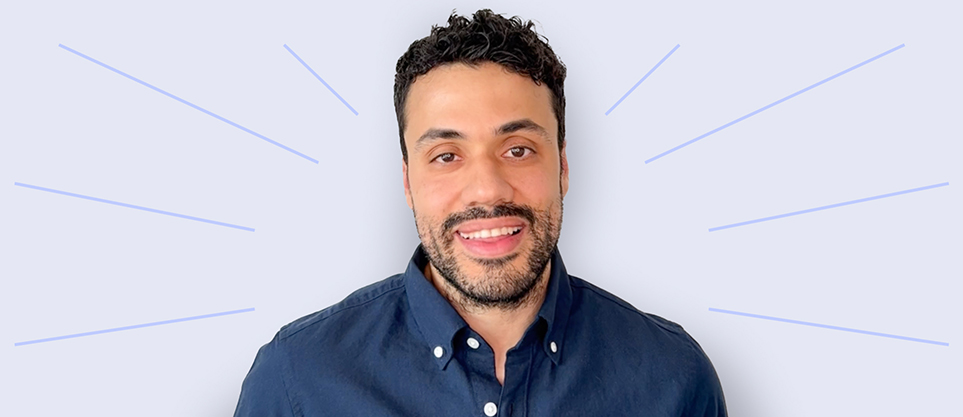 ALVA LABS AT A GLANCE
25+
Writer users at
Alva Labs
>50%
Decrease in time to
publish
Listen to Alva Labs' story or read the (edited) transcript below
Writer is an enterprise-grade generative AI platform built for the needs of companies and teams. Unlike other AI products, Writer's training happens securely on a company's own provided data — their best-performing blog posts, landing pages, ppc ads, email, and LinkedIn and Twitter social — and their style and brand guidelines. The result is content that's consistent and on-brand, whether the initial text came from humans or from AI.
Jeremy Cothran is the Brand and Creative Lead at Alva Labs. He championed Writer at Alva, where Writer is used across marketing, sales, and support teams.
Alva's teams use Writer to:
Build a brand voice around Alva's four value pillars
Publish a style guide with editorial rules and a consistent terminology
Enable everyone at Alva Labs to write with confidence
What are you building at Alva?
0:04
We're building a candidate assessment platform that reduces bias and creates a fairer and more inclusive hiring process. What Alva has created is a logic and a personality test that reveals candidate potential and identifies for an organization which candidates are the best fits for roles and openings that they have.
What role does content play in growing Alva?
0:35
Content plays a very big role. We're in the process of transitioning from sales-led growth to product-led growth. What that means is that our website needs to be a 24/7 salesperson, with a buffet of different content offerings so that our target audience, which is primarily talent acquisition professionals, recruiters, HR managers and CHROs, have all the information that they need. Not only about the Alva product, but also the HR space.

We're building the Alva brand on four pillars: we're aspirational, progressive, essential, and approachable. And those four pillars are reflected in every piece of content that we do, both written and in our visual identity.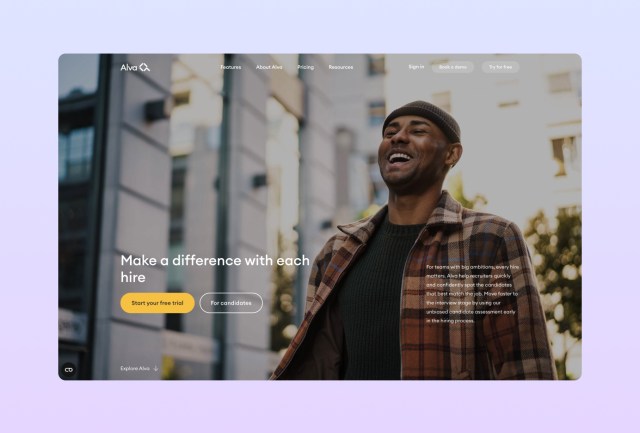 Why did you choose Writer?
1:22
I love that I am able to incorporate our whole brand book into Writer. It automatically flags writing that doesn't align with our brand values, allowing the content creator to make adjustments themselves. For example, we don't use the term tests, so Writer automatically flags this and suggests using candidate assessments instead.

Writer takes away the burden for me of needing to spend a lot of time on a document. Line editing, correcting punctuation and grammar, etc, so that I can spend more time giving more strategic feedback. Some of our content production staff are not native English speakers, and so Writer really helps them get up to speed in producing high quality content without them having to spend significant time.
What impact does language have on brand differentiation?
2:14
We operate in a competitive market, especially in our target markets like the Nordics and the United Kingdom. Being able to differentiate ourselves to our ICP is really important to our content strategy. We are known for having the most user-friendly assessments on the market, and also take pride in our belief that we have the most valid assessments in the market. These are the characteristics of our product that we need to differentiate in a consistent way across all touchpoints of our content strategy.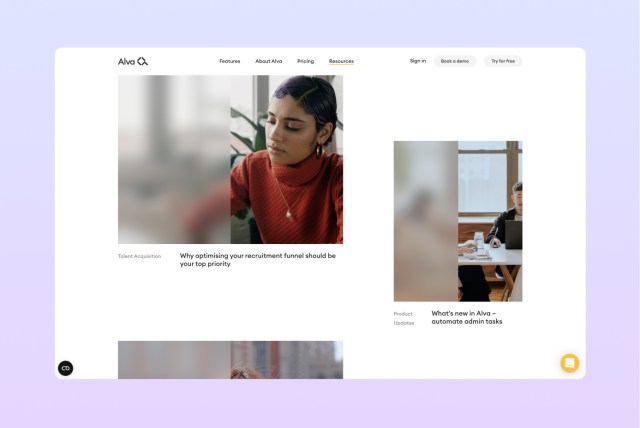 How has it been to train people both inside and outside of the marketing team on Writer?
3:07
It's been really easy. Writer is part of our marketing onboarding stack, so I train new joiners on Writer alongside the rest of our tools. One of the things I like about Writer is how easy it is to use. Someone can just start creating content within the tool and they very quickly have that 'aha' moment when language is corrected or when alternate terms are suggested.

Outside of the marketing team, we have members of the customer success team using Writer for emails that they send to customers or SDRs and account executives using Writer in their sequences, for clearer communication.
Why is language so much less emphasized in brand-building?
4:07
Language is one of the most important characteristics of a good brand strategy — it allows you to reduce a brand to such simple terms. I often use the example of Nike's 'Just Do It'. The fact that those three words resonate all over the world and that people immediately associate the brand with that tagline shows the powerful connection between language and brand.

At Alva, we really want to create the verbal and emotional connection with our audience that addresses both the pain points that we see and emotions that we can help relieve. We know there is anxiety from the competitive hiring market that exists today; recruiters and talent acquisition managers are under pressure to fill seats and to build the recruiting strategies that are going to take their organizations to the next level. Emphasizing this in all of our messaging and communications is one of my highest priorities.
"I love that I am able to incorporate our whole brand book into Writer."

Jeremy Cothran
Brand & Creative Lead at Alva Labs
Why is brand consistency important to you?
5:27
Placing a big emphasis on consistency is something I hang my hat on as a marketer, and it's something that I and our head of marketing are aligned on. We want the Alva voice to be consistent across the entire customer journey. If you're getting to know Alva for the first time from seeing an ad, attending one of our webinars, reading a case study or landing on our newsletter or blog, we want to make sure that the consistency of our messaging flows through each one of these properties. This is sometimes known as the dark funnel: that consistent association with your brand across multiple channels for regular and repeated interactions over time.