6 takeaways from our "State of generative AI in the enterprise" survey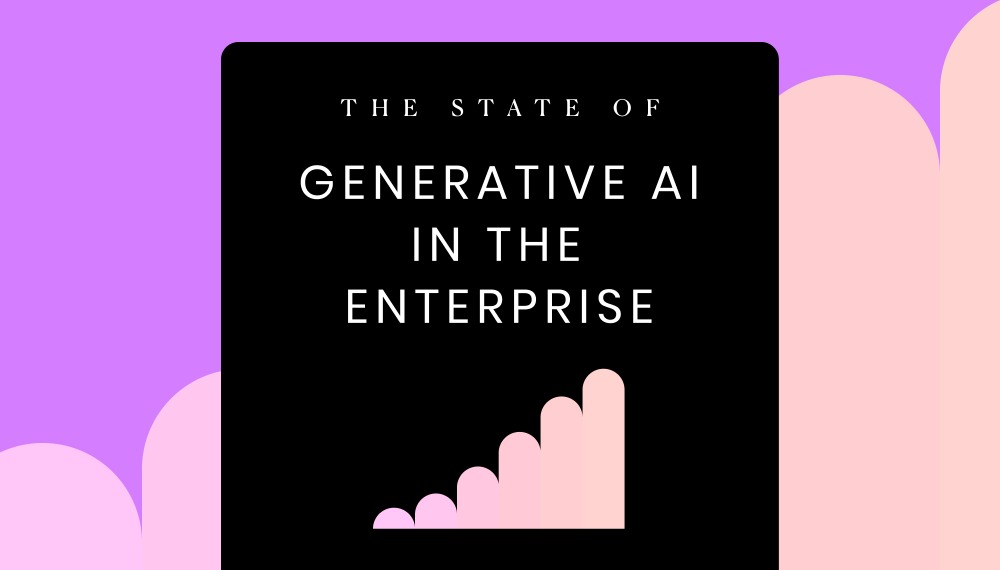 Enterprises are widely embracing generative AI, and they're using it across virtually every function.
That's what we found in our survey of 466 directors-and-above at organizations with 1,000 employees or more. In their responses, professionals recognize the significant benefits of generative AI, citing productivity, higher-quality output, and cost savings. But they also acknowledged some of the troubling findings, like high ChatGPT usage, despite concerns over data privacy and brand risks. View the full report.
Here are some of the things we learned:
1. Enterprises are prioritizing generative AI.
Whether purchasing or using, enterprise employees are using generative AI — a lot. 59% of companies have purchased or plan to purchase at least one tool this year, and nearly one in five companies use five or more generative AI tools.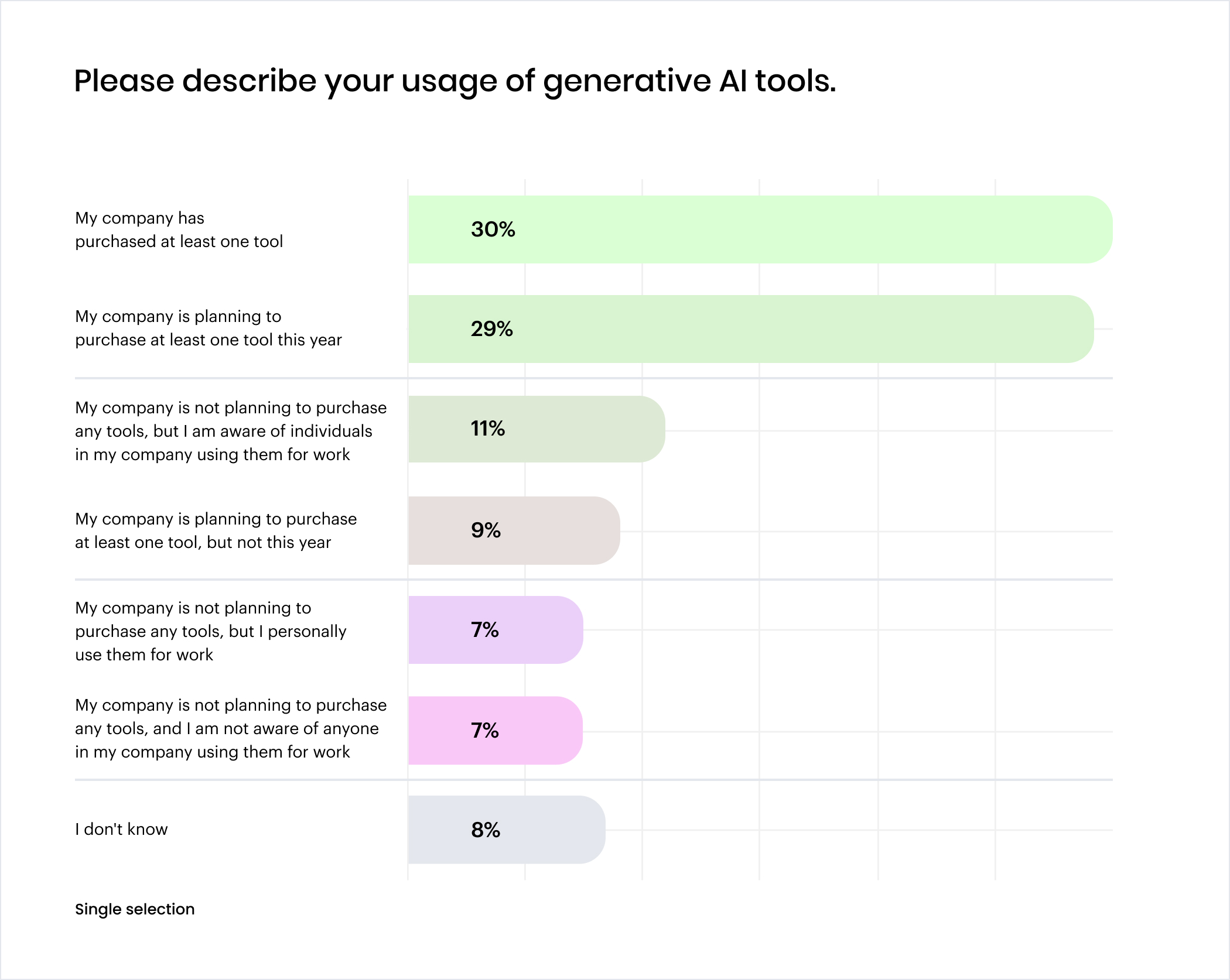 2. Virtually every function is using generative AI.
Survey respondents see AI usage across their enterprises in virtually every function. Top-using groups are information technology (30%), operations (23%), customer success (20%), marketing (18%), support (16%), sales (15%), and HR (15%).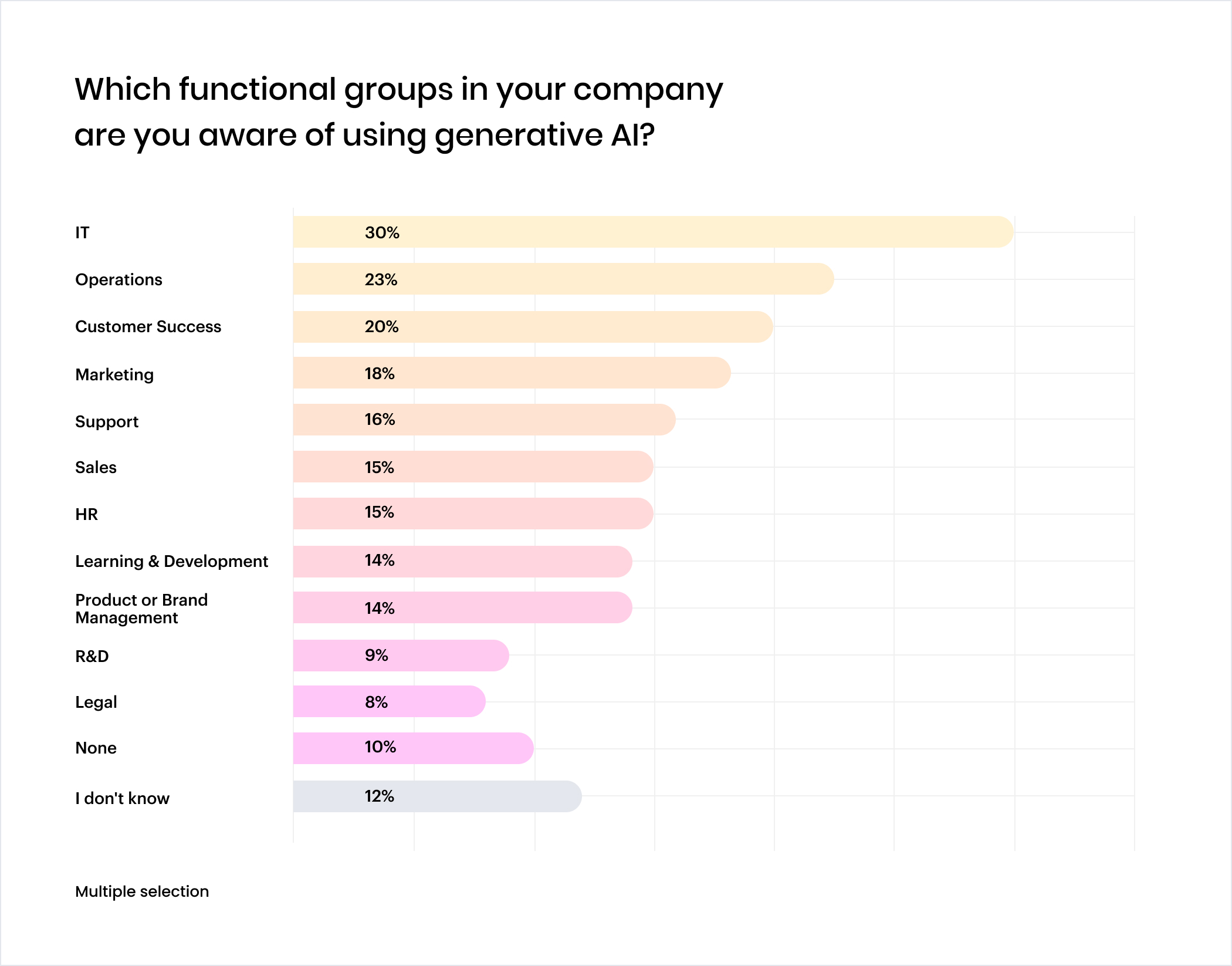 3. ChatGPT is the most-mentioned tool — in both positive and negative ways.
ChatGPT — the popular, free chatbot from OpenAI — is both the most-used and the most-banned generative AI tool, with 47% citing its usage and 32% citing its banishment or restriction in their respective organizations.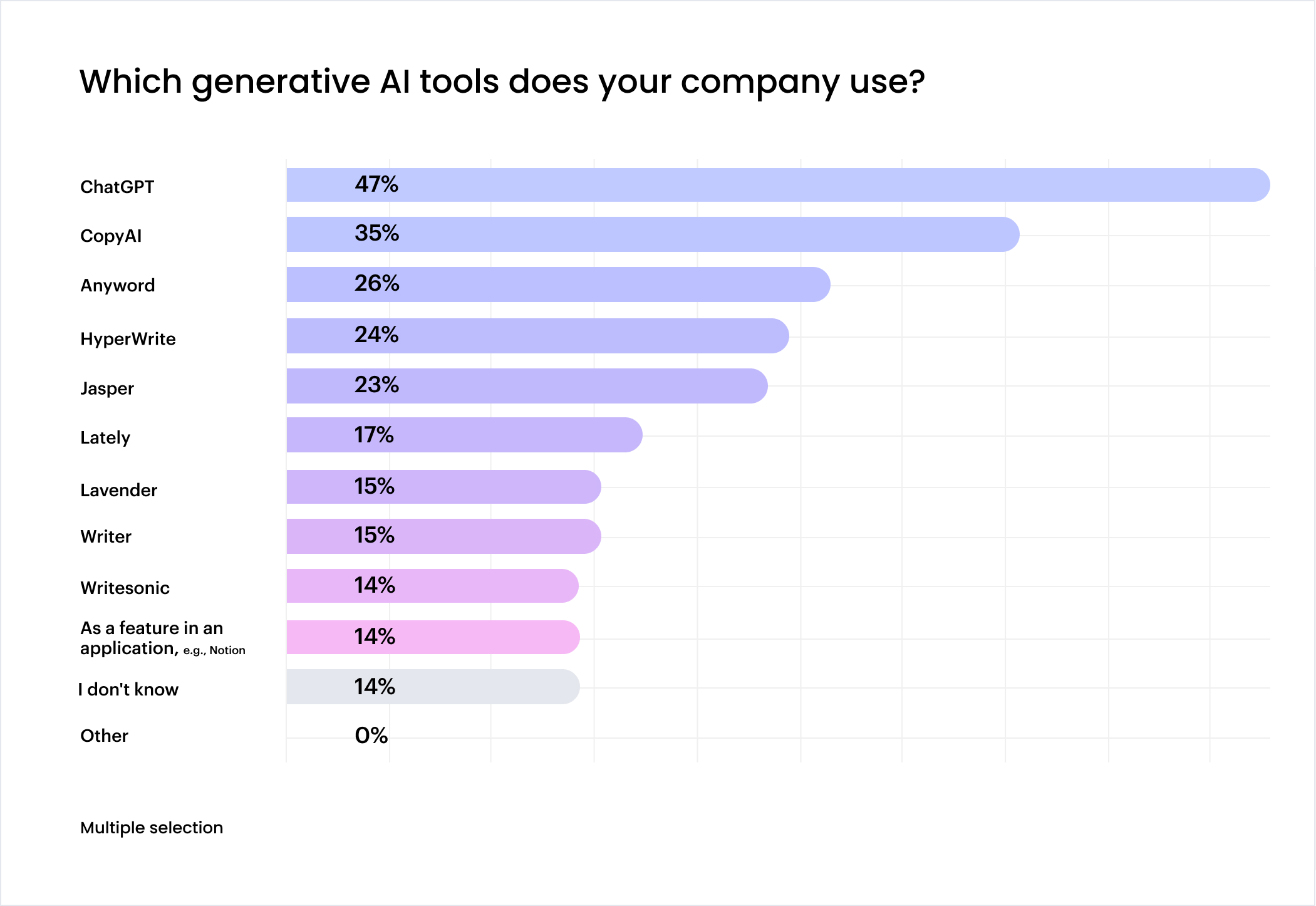 4. Companies are aware of generative AI risks.
Respondents say their companies are aware or very aware of the risks of generative AI (76%), citing data privacy and message consistency as equal chief concerns (both 23%), followed by accuracy (14%). And 60% also say data privacy is important or very important to their company.
5. ChatGPT users may be exposing company data more than their employers think.
Despite the increased security, consistency, and accuracy risks that come with it, 47% of all companies use ChatGPT, and that number counterintuitively goes up to 52% for those in a regulated industry. Moreover, a whole 46% of respondents believe someone in their company may have inadvertently shared corporate data with ChatGPT.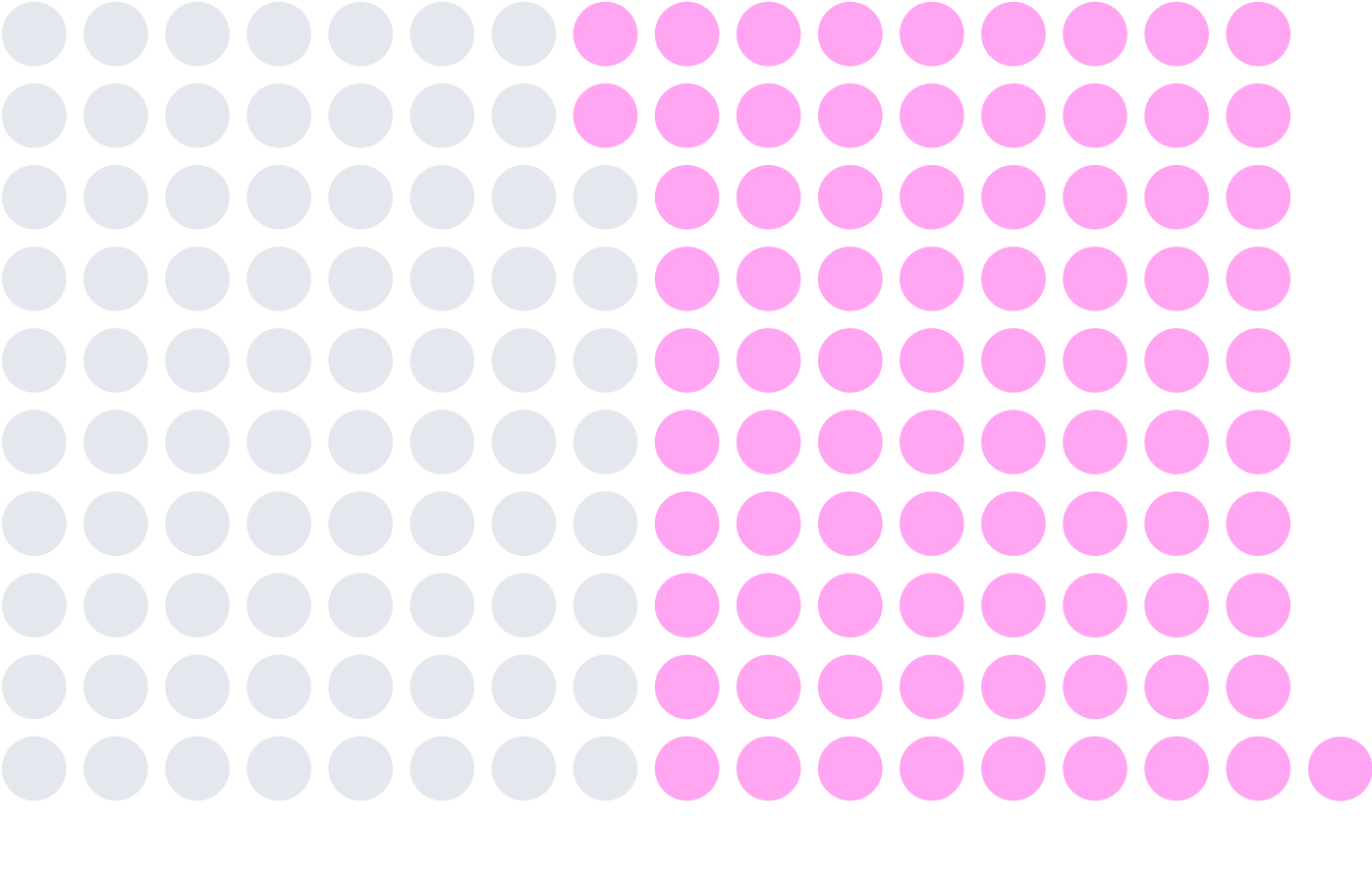 6. Professionals see big benefits in generative AI.
Respondents say there's a lot of promise in generative AI tools, citing employee productivity (23%) and higher-quality output (22%) as top benefits. How much productivity? According to 85% of respondents, generative AI boosts productivity by at least 25%. 56% say that number is 50% or more, and 26% say it's 75% or more.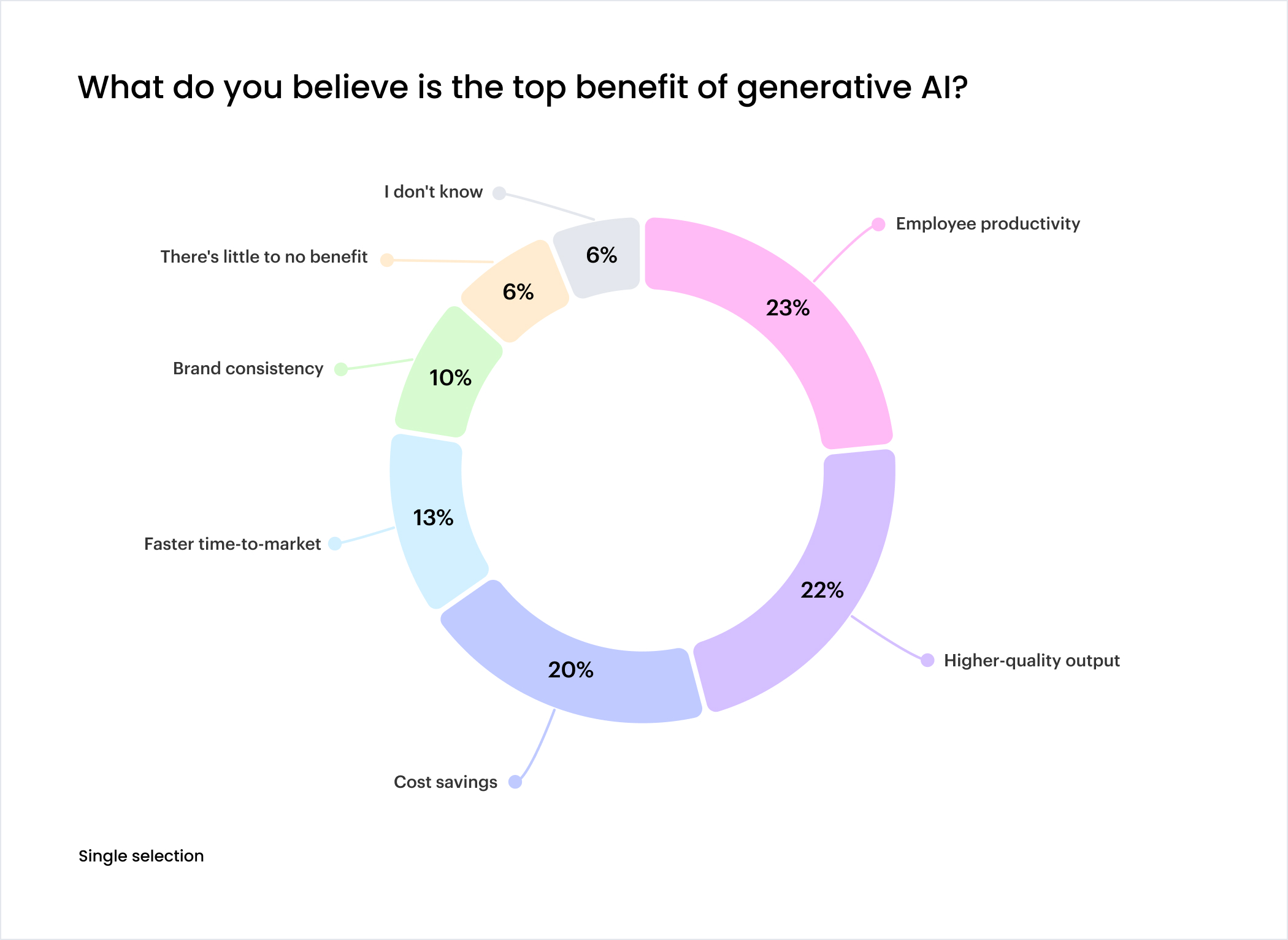 Our advice for enterprise leaders
With the above takeaways in mind, here's some advice for getting your arms around generative AI in your company:
Take stock of what tools your people are using.
Learn each function's use cases and benefits to build a business case.
Make sure tools fit with your data privacy, brand, and regulatory policies.
Work with IT, security, legal, and brand leaders to establish usage guidelines.
Incorporate data leakage scenarios into your risk planning.
Establish editorial guidelines for writing and voice consistency.
Create an ongoing employee communication and training plan.