Accelerate your workflows
Don't waste time manually processing recordings. Let recaps do the heavy lifting, from transcribing to synthesizing key takeaways. Increase your speed and output by automating the creation of content from audio and video files.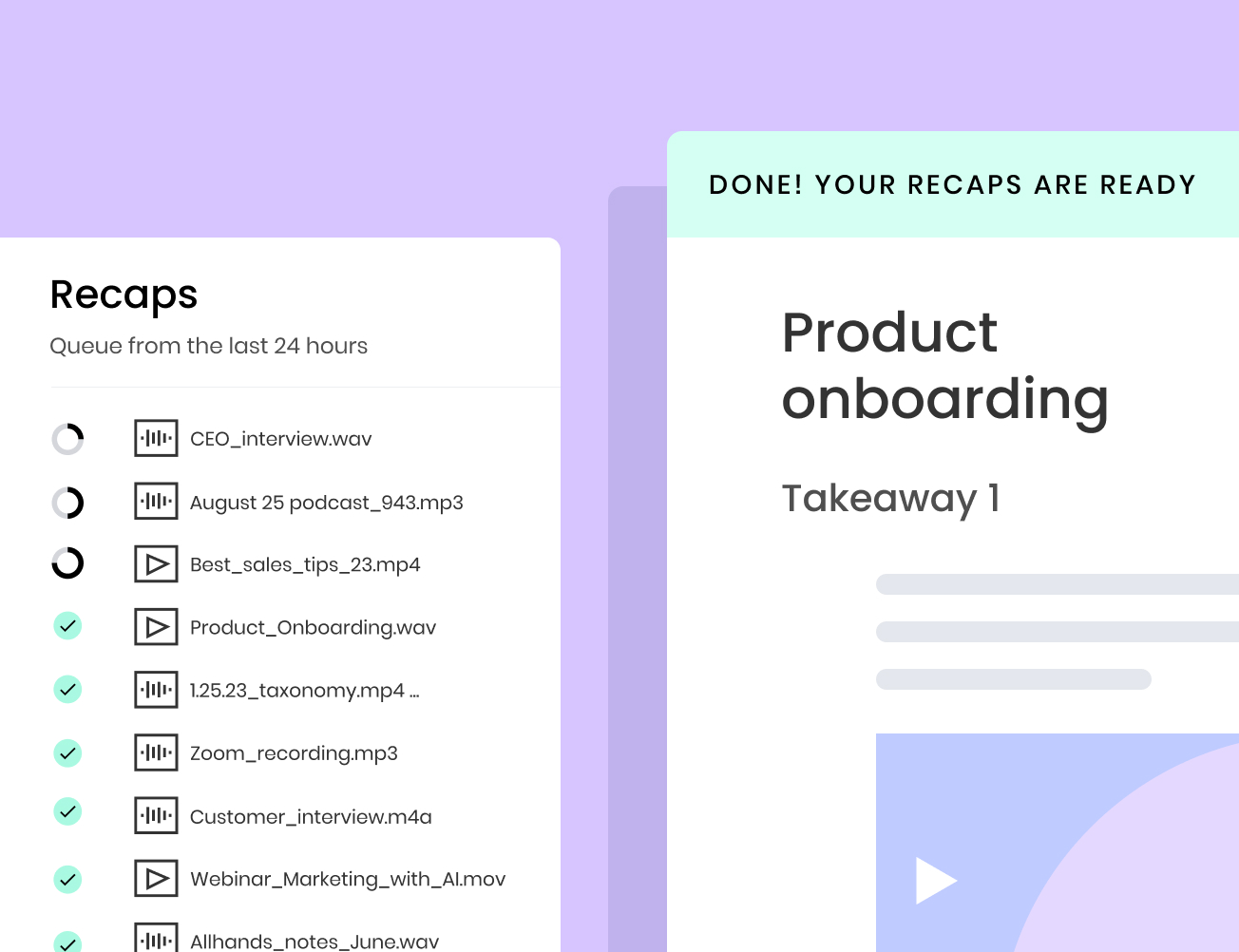 Uncover the insights you need
Your best insights can get buried in hours of recordings. From strategy meetings to influencer interviews, recaps surfaces the most salient points from your recordings, and puts it in a format that's ready for use.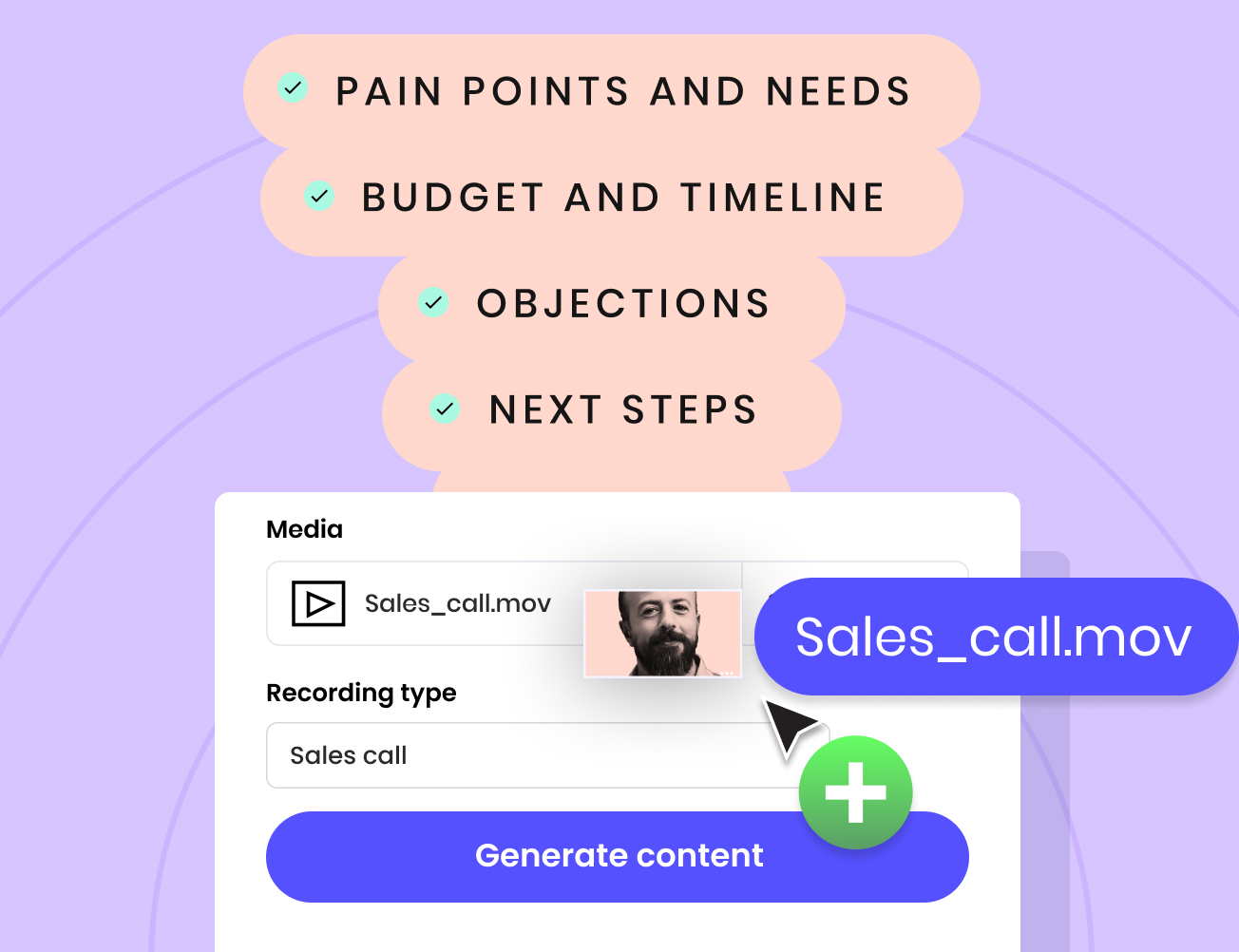 Turn
events into campaigns
Create connected experiences for your anchor content. Generate key takeaways, quotes, and summaries that let you repurpose every piece for multiple audiences and channels.