The 4 rules of working with generative AI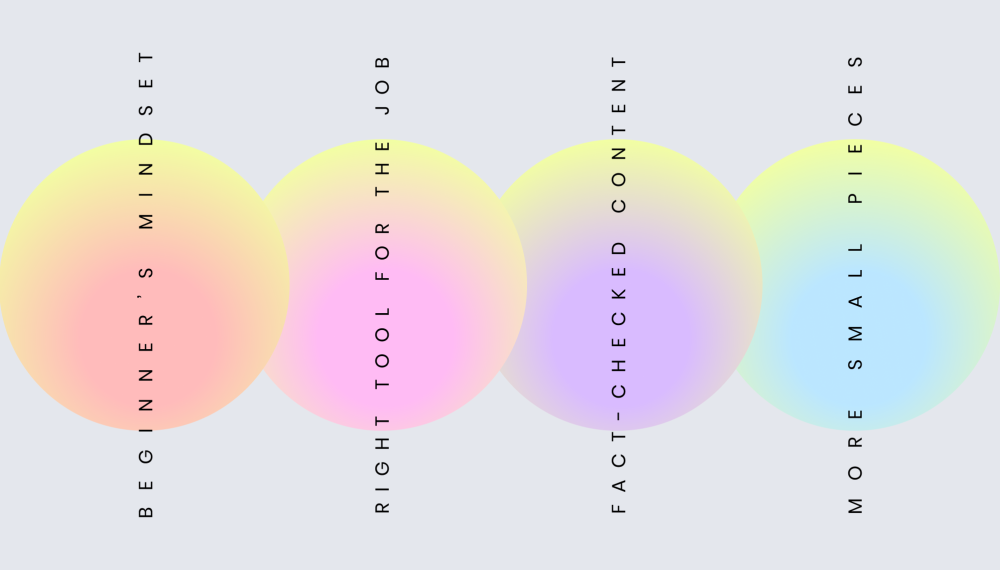 Generative AI is quickly becoming a popular choice for companies looking to gain an edge over their rivals. It enables them to create appealing, customized, and one-of-a-kind content with the a few taps of the keyboard. Brands that are looking to stand out and make an impact can benefit from working with generative AI to create captivating content that'll attract customers and keep them coming back.

But using generative AI isn't as simple as flipping a switch. To make the most of this technology, there are four key rules to keep in mind.
Adopt a beginner's mindset when working with generative AI, providing explicit instructions and using easy to understand language.
Choose the right AI tool for the job, considering factors such as budget, type of content, and how the AI will be used in existing content workflows.
Fact check AI-generated content before it goes live to ensure accuracy and reliability.
Break long form content into smaller pieces, creating an outline and using AI prompts to fill in sections.
Rule 1: Fill in the gaps with AI prompts full of context
First, it's important to adopt a beginner's mindset when working with generative AI. AI tools are powerful, but they're limited in their ability to understand human communication. It's important to understand the nuances of communication that come with AI, like how to phrase questions so that the tool can understand them and how to make sure that the AI tool understands the context of the content.

Here are some tips on using a beginner's mindset when communicating with AI:
Imagine what it's like to be an outsider completely new to a culture, topic, or field.
What kind of language might be confusing to an outsider?
What are the "unwritten rules" that an outsider may not be familiar with?
What would an outsider need to know to perform a task in a way that meets the expectations of an insider?
Because these language models work within specified parameters, there's no such thing as too much detail. Imagine that you are talking to a child and using easy to understand words to make sure your instructions are clear. Remember, generative AI can only work with what you give it, so be sure to give explicit instructions.
Here's an example of a poorly-written prompt:
"Write a social media ad about our product."
This prompt is unlikely to generate an accurate or detailed output because it's too vague. Your AI tool doesn't know who your target audience is, what channel this will be distributed to, and overall what the objective is in generating this content.
Now, let's look at a well-written prompt:
"You're a social media manager for L'Oreal, and you want to get women with combination skin excited about the benefits of Revitalift moisturizer. Write 3 versions of ad copy optimized for Facebook based on this product description. Use an aspirational, conversational tone."
The second prompt does a great job of detailing the target audience, the perspective from which the ad should be written, and even the tone with which the ad should be taking. The more context you give, the better chance of creating quality content that you'll be proud to put out.


Discover more on writing a well-made prompt for generative AI tools: Prompt crafting: AI writing prompts for any marketing task
Rule 2: Choose the right AI tool for the job
With so many AI tools on the market, it can be tough to decide which one is right for you. You'll want to consider everything from the type of content you want to generate to how you want to use AI within your existing content workflows, not to mention your budget. These factors can make or break the output quality and accuracy of your chosen tool… so choose wisely!
You should familiarize yourself with the tool's capabilities and limitations, and be sure to provide as much information as possible to generate the best results. You should double-check that the data you're providing is of top-notch quality; otherwise, you'll be facing some serious consequences. Low-quality data leads to unreliable results and will just create more work for you in the future.
Here are some questions to consider when choosing a generative AI writing tool for marketing use cases:
Is the training dataset current and relevant for business use?
Can the AI writing tool ingest multiple file formats, including live URLs, audio, and video?
What happens to the data we include in our prompts?
Can the AI tool learn our company's writing style and voice?
Are there prompt templates to support multiple users and our most repetitive marketing tasks?
Want to learn more about choosing AI software for writing use cases? Check out our AI writing software guide.
Rule 3: Always fact-check AI outputs
Human beings must be the final check-point before any content created with AI assistance gets published. AI tools are powerful, but they're not perfect. It's important to double and even triple-check the accuracy of any content generated by AI before it goes live.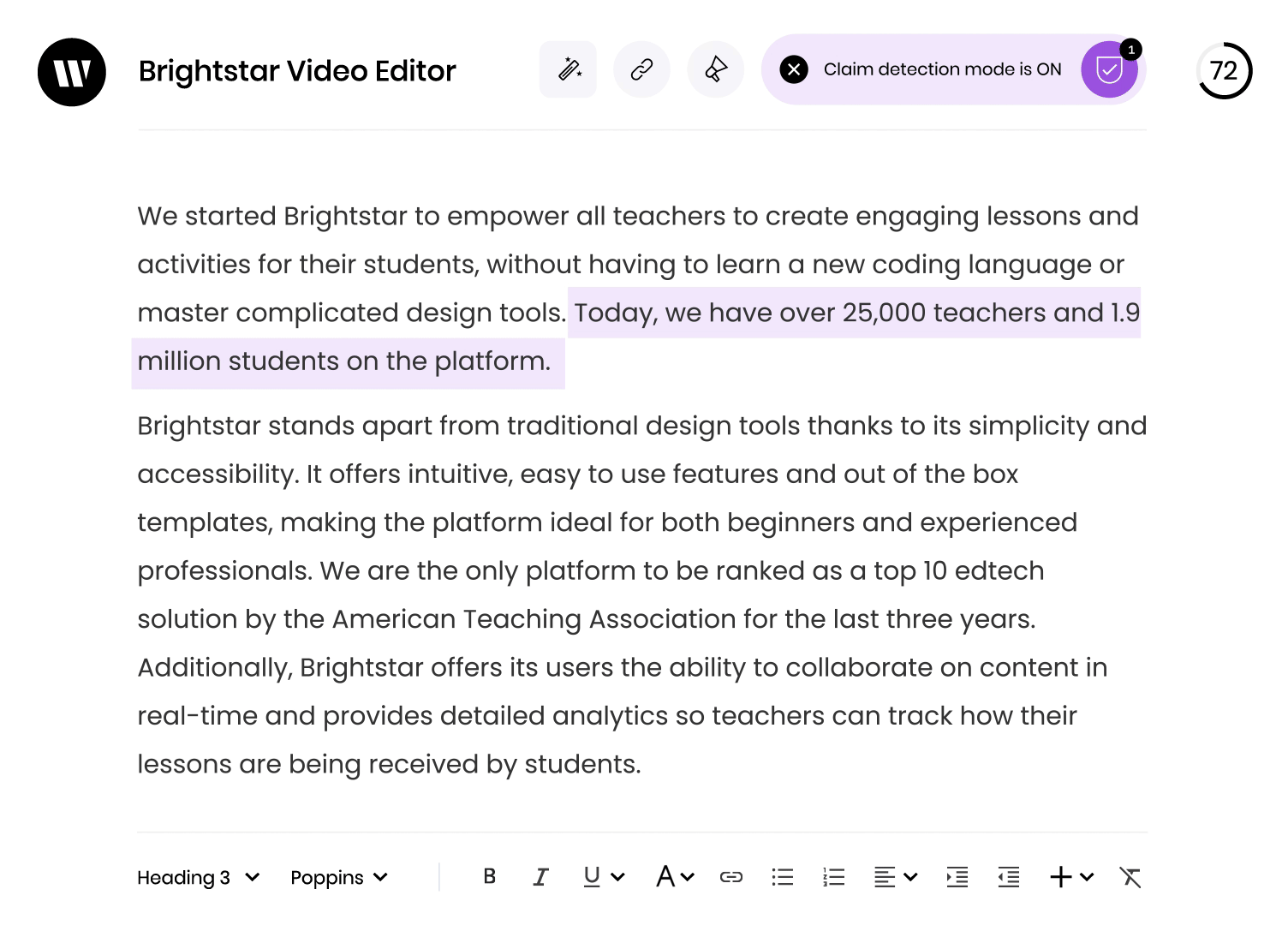 The Writer platform has a built-in claim detection feature, designed to effectively spot a writer's claims, arguments, and evidence. The claim detection mode will highlight any content that could require verification, making it easier to identify, check, and edit anything which may be inaccurate.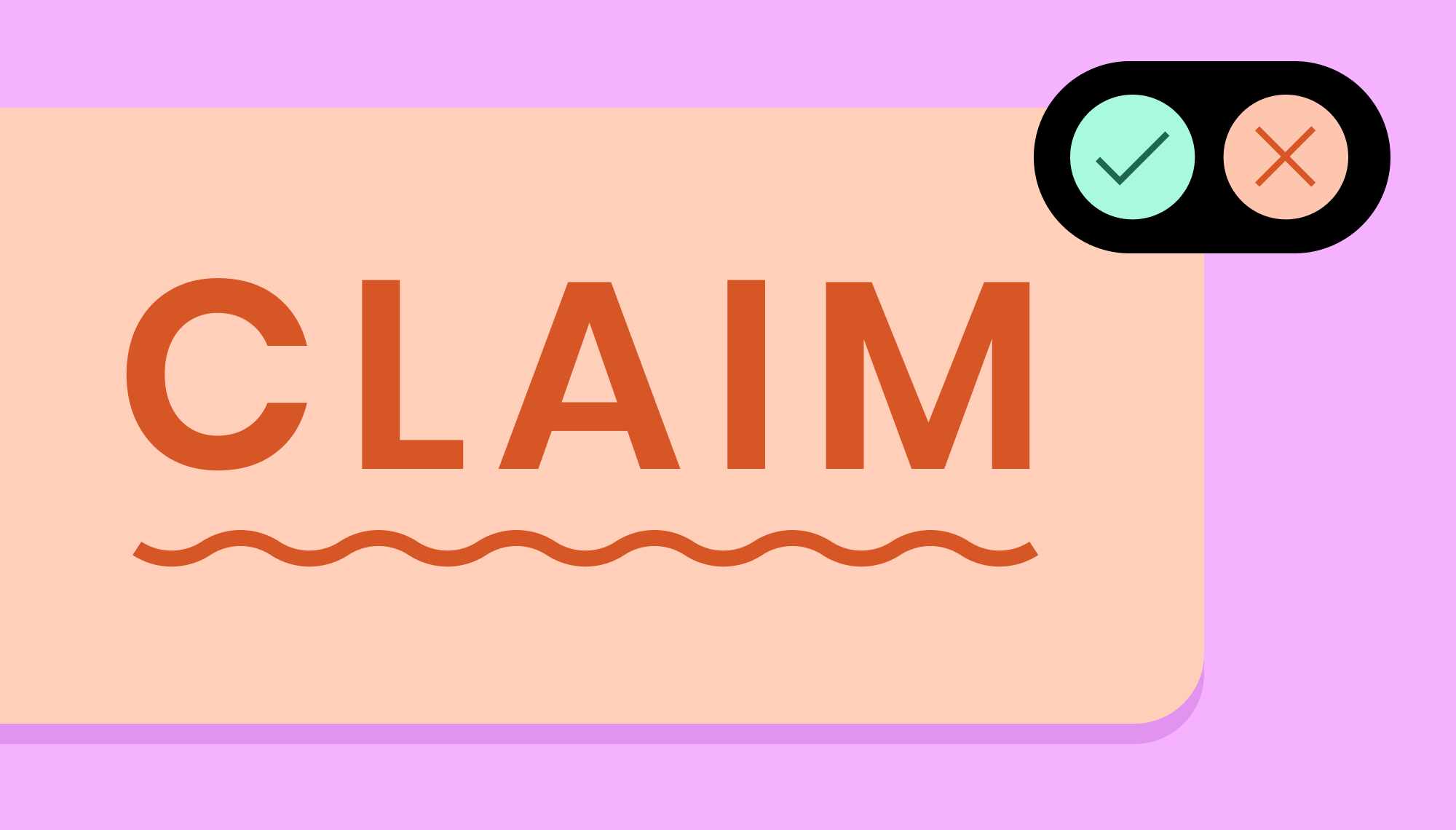 Level up on your fact-checking skills: Fact-checking in the age of AI
Rule 4: Work through longform pieces part-by-part
Finally, when creating long form content, it's important to break it into manageable chunks. AI tools are great for generating short snippets of content, but they struggle with longer pieces. Breaking long form content into smaller pieces and having the AI generate the individual components is a best practice and a great way to ensure accuracy and a relevant output.

Start with an outline (either human-created or AI-generated), then fill in each section using AI prompts. This system will keep you on track, helping you to expand your thoughts without veering off track.
It should also make editing and verifying info easier, so you can spot any mistakes fast and fix them right away. Plus, it'll give you a chance to take a break between sections and review your work with a fresh outlook.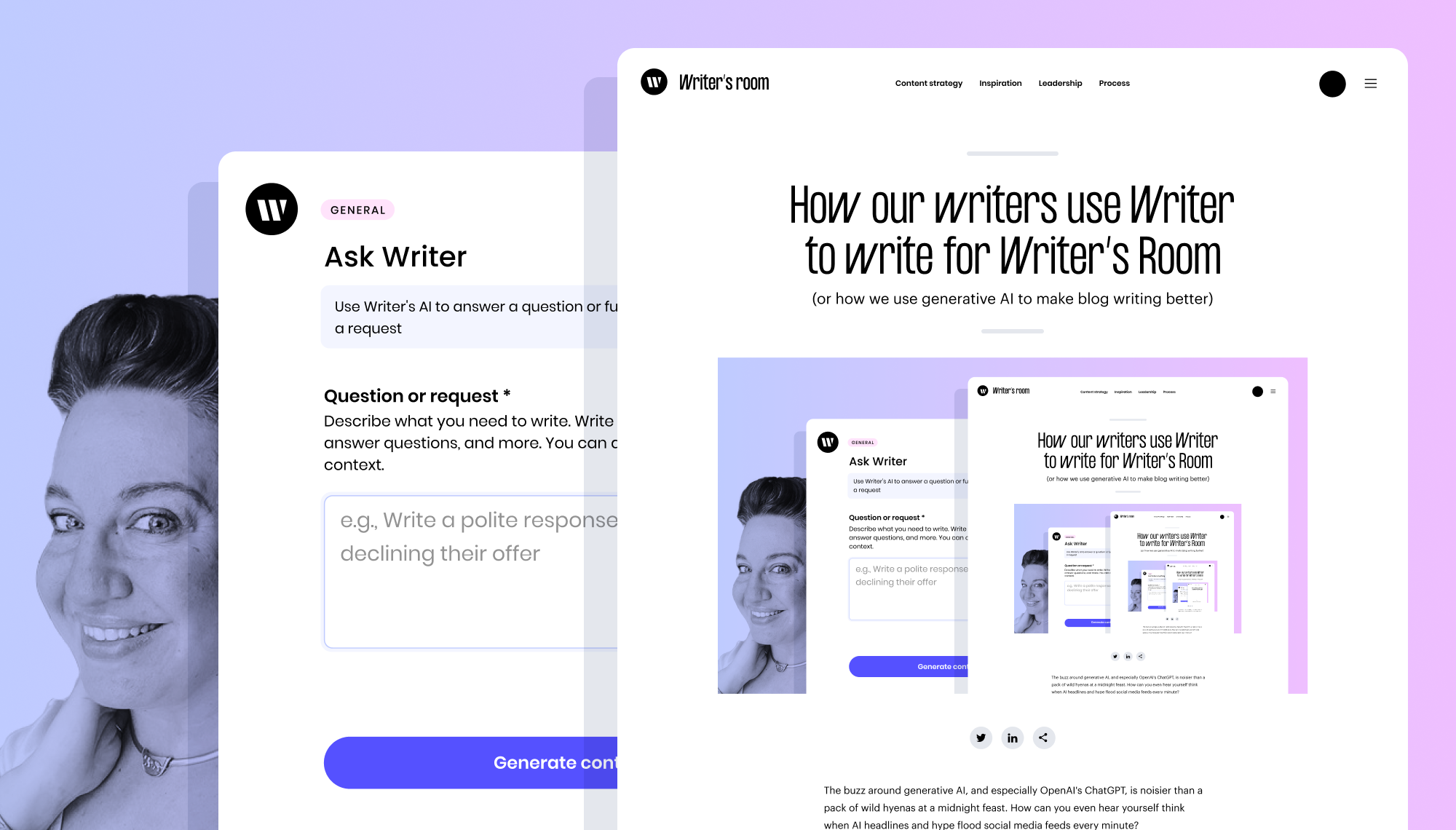 See how our content team uses AI to write for our blog: How our writers use Writer to write for Writer's Room

Stick to the rules for a productive AI partnership
Generative AI will soon be an essential tool for any marketing organization. Adopting a beginner's mindset, choosing the right AI tool for the job, fact-checking AI-generated content, and breaking long form content into manageable chunks are all important steps for successfully using generative AI for marketing use cases. If you keep these rules in mind, you'll avoid many of the missteps that people encounter when they first start using AI for generating content — and you'll fast-track your team toward marketing excellence.

Want to see how top companies are using generative AI to accelerate growth, empower teams, and align brand? Check out the following customer stories:

How 6sense marketing uses Writer to get more efficient
The story of the HubSpot content team with Writer