Need a diversity and inclusion
messaging strategy?
A definitive guide to get your tone
in writing right — right now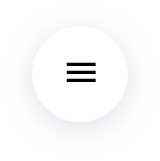 60 percent of Americans say that brands must take a stand and publicly speak out on racial injustice.
60 percent of Americans say that they will buy or boycott based on a brand's response to current protests.
Source: Edelman Trust Barometer flash poll (June 5-7, 2020)
Many companies are staring these stats in the face as they think about changing how they run their businesses, develop their products and services, and communicate with their employees and customers.
If you're reading this, chances are you've done the important work of recognizing that you need to make change. You realize that discrimination based on race, national origin, ability, and sexual orientation is not only against the law, it's bad for business.
If you want your communications to be inclusive and bias-free, but are unsure about where to begin, start where you are. You probably already know you can't put a messaging band-aid on the need for systemic change. You'll need to invest time into learning about key issues, talking openly with your team and colleagues, thinking about the impact your organization can make, and formulate next steps.
"You can't be quiet and avoid the conversation," writes Lisa Ross, U.S. chief operating officer of Edelman, in There's No Pill You Can Take: Systemic Racism and the Path Forward for Brands. "You have to face this head-on. If you don't, you may face negative consequences."
David Ogilvy, the "Father of Advertising" (you could say he's the original Don Draper) defined brand as "the intangible sum of a product's attributes." The Dictionary of Brand defines brand as "a person's perception of a product, service, experience, or organization." Elon Musk, founder of Tesla, takes that definition a step ruther, inspiring creativity to the max: "Brand is just a perception, and perception will match reality over time."
As a leader of one of the largest global communications firms, Ross underlines the urgency of addressing anti-racism right now. "The tide toward social activism for brands—one we've observed for many years—is coming to shore. And it's here to stay," Ross says. "Not only are consumers demanding immediate action, they are also looking for a sustained movement in how brands think and communicate."
Karen Boykin-Towns, senior counselor at public-relations firm Sard Verbinnen & Co., echoes a similar sentiment in Crain's Silent no more on race, America's CEOs fumble for right words. "The rule of the day is just do it," she says. "It's about social responsibility, it's about corporate responsibility." Her advice? Be sincere, honest, and authentic in conveying your willingness to fix problems in your organization. "That will be appreciated, that will be rewarded," she says in Crain's Chicago Business. "There's no hiding, and I think most CEOs see that."
Making change: How should companies approach diversity and inclusion work?
"Instead of trying to change some people to fit the organization, we must focus on transforming our organizations to fit all people." That's the advice that Ben Hecht writes about in Moving Beyond Diversity Toward Racial Equity in Harvard Business Review (HBR). As the President & CEO of Living Cities, a collaborative of 18 of the world's leading foundations and financial institutions, he listened intently when his team told him that his organization was a difficult place to work for people of color.
How do you become an inclusive business?
While inclusive language is extremely important, we want to be careful to point out that it's merely a component of actually being inclusive. Inequity cannot be solved with language alone. Racism, sexism, classism, and other discriminations go so much deeper than language. Diversity and inclusion are about more than using the "right" words. We also want to be careful to not point our fingers at anyone and make them feel bad. This is about recognizing the fact that racism and discrimination are entrenched in decades-old systems. Now is the time for brands to stand up and begin breaking apart the fabric of those systems.
Laying a solid foundation for inclusive culture and inclusive business is the starting point. Here's a high-level overview for making change in your organization.
Have the difficult conversations about inequity
Once Hecht and his team at Living Cities decided they wanted to change their culture, they committed time and resources to staff members' individual learning. "Understanding history, interrogating personal biases, building empathy and respect for others, getting comfortable with vulnerability — these skills require training and ongoing practice," Hecht writes in HBR.
Hecht points out that diversity and inclusion work is dedicated, individual work that must be modeled from the top. The Living Cities staff underwent anti-racism trainings to build a shared vocabulary. An in-house team is now responsible for the deepening of their inclusivity practice on an ongoing basis, through trainings, employee resource groups, all-staff conversations, coaching, and internal racial equity consultation for other teams.
Don't claim you're above racism or that you're color-blind. That's tone-deaf and ignorant.
People need the ability to work with the dignity of having their histories acknowledged and their life experience valued, Hecht says. "Only then will companies be able to recruit and retain the thriving, diverse workforce that leaders and customers want — and need — in the next decade, and beyond."
Mean what you say, and say what you mean
Words matter, but actions speak even louder than words. Identify the changes you and your organization intend to make to improve diversity, inclusion, and equality. Get clear on what you're actually going to do — people will hold you accountable.
Define your 'why': Get clear on your mission and values
In What should you say right now?, messaging strategist Terri Trespicio suggests asking yourself not just what you want to say — but why. Before you publish an anti-racism statement publicly, ask yourself why you're doing it.
"Let's be honest: Are you trying to look good? Show people you're not a racist? Not good enough," Trespicio writes. "Messaging is lip service if it's not paired with action. Don't make empty promises; show us what you're doing and why. How are you helping dismantle wrong ideas instead of protecting yourself around old ones?"
Communicate clearly internally and externally
Once you're clear on your values, the changes you want to make, and the reason behind it all, document your mission and share it widely. Share your communications plan across your organization and on your website.
Encourage dialogue among your coworkers and employees and your customers as well.
Lead by example
Once you've actually implemented changes — for example, by updating a hiring policy, hiring more diverse people for leadership positions, or the ways in which you're supporting communities of color — share results.
Why is inclusive language important?
Now that we've addressed the importance of laying a solid foundation for diversity and inclusion work, we're ready to talk about the importance of using inclusive language. The words we use can make the difference between forging trust or creating distance. "Our language must continually evolve with our understanding and acceptance of diverse groups of people," writes WGBH in their Inclusive Language Guidelines. WGBH is a Boston-based public media producer that promotes educational equity.
What exactly is inclusion?
Inclusion is the practice or policy of providing equal access to opportunities and resources for people who might otherwise be excluded or marginalized.
An inclusive environment ensures equitable access to resources and opportunities for all people. Inclusivity enables people and groups to feel safe, respected, engaged, motivated, and valued for who they are and for their contributions toward organizational goals.
Diversity and inclusion messaging
Business writing examples
"Foundational to this journey is understanding the data. In the spirit of transparency and accountability, we publish our diversity data annually. We've made more progress in some areas and less in others. It's clear there is still much work to be done.
We are announcing a new goal and strategies to accelerate growth and drive change within our company. We aspire to have 50% of our U.S. workforce made up of Underrepresented Groups (Women, Black, Latinx, Indigenous, Multiracial, LGBTQ+, People with Disabilities, and Veterans) by 2023 and to continue building a workplace that reflects society around the globe."
"Our mission at Pinterest is to bring everyone the inspiration to create a life they love. All over the world, people are preparing for moments big and small, from buying a new car to planning weeknight meals. Hundreds of millions of them come to us with the expectation that they may stumble across a spark they weren't even looking for.
It's hard to feel inspired when you don't feel represented — online or in your workplace — and research shows that diverse teams make us more creative, diligent and hard working. When we are building products, a team of people with different backgrounds enables us to think through products, policies, and safety from all angles (for instance, how products could be abused or how they could unintentionally impact a community)."
"**Underrepresented minorities are defined as employees of Native American and Pacific Islander, Latinx, and Black descent."
"In 2018, we began a concerted effort to use our purchasing power to promote diversity and inclusion. Our new Supplier Diversity program is helping us identify, partner with, and purchase from businesses that are certified as majority-owned and operated by women, minorities, veterans, members of the LGBTQ+ community, and people with disabilities."
"We will not tolerate in any aspect of the employment relationship any discrimination or harassment based on race, color, religion, gender, national origin, pregnancy, childbirth or related medical conditions, disability, age, marital status, medical condition, veteran status, citizenship, sexual orientation, genetic information, any other basis protected by federal, state, or local law, ordinance or regulation, or any other factors that are not related to a person's job-related qualifications and the legitimate business interest of Citrix.
As part of our commitment to a positive work environment, we expect all employees to adhere to our core values, which includes treating everyone with respect. We prohibit any conduct that creates an intimidating, offensive or hostile working environment, or that interferes with work performance."
"We continue to stand alongside the African American/Black community and refuse to accept racism, intolerance and inequality in our workplaces and our communities. There is still much work to do, but what is non-negotiable is taking action, supporting our people, ensuring their voices are heard and amplifying our own voices in support of change."
"Persons with disabilities: Companies that embrace best practices for including more persons with disabilities in their workforce outperform their peers."
"Supporting our LGBTQ+ community: We embrace authenticity at work–including sexual orientation, gender identity and gender expression."
"Gradient cultivates community for people of color and allies at Asana through conversations, community engagement, and creating space for everyone's experiences.
Team Rainbow provides a space for queer people and allies to support and learn from each other in a safe and loving environment."
"We're committed to equal pay and have taken Glassdoor's Equal Pay Pledge. We'll also be expanding our audit and analysis to focus on various intersectionalities, including non-binary genders, race, and ethnicity.
We endeavor to provide a hiring and working experience in which all people feel they are equally respected and valued, and we embrace every individual's gender identity or expression, sexual orientation, religion, ethnicity, age, citizenship, or any other aspect that makes them unique."
Thinking through these examples of diversity and inclusion messages in business writing
The combination of the language employed, and the messages delivered, are where the strength of these examples lay. And much of what these companies are saying is solid, and displays a respectful attitude toward marginalized communities, whose voices are often silenced and overlooked. For example, the use of inclusive language like "Latinx" and "people with disabilities," defaulting to "they" rather than "he" or "she," and directly stating that "there is still much work to be done" can all help create an environment where people are more comfortable bringing their full selves to work.
But it's important to note that there is still room for improvement within all of these examples, too.
For instance, some communities are still not directly addressed in these pages. That includes things like using "LGBT" versus "LGBTQ+" or "LGBTQIA+" which are more inclusive. The topic of ageism was also underrepresented, with only two companies highlighting that age was a protected identity there, as is required by the Age Discrimination in Employment Act. Crucially, the word "ageism" itself did not appear anywhere. And the need for neurodiversity was still not a factor that was directly addressed in any of the above examples.
That matters, especially when you're talking to individuals who belong to communities that have been historically marginalized.
Diversity and inclusion pages themselves are a tool that can help create a more inclusive company culture, but the conversations and actions need to go beyond those pages. This type of language needs to be employed across all company messaging if it's going to truly make a difference. That means social media, blog posts, contracts, memos, emails, and beyond. And there need to be structures in place to back up the rhetoric, like committing to equal pay, creating safe spaces for marginalized groups and taking a more critical look at the entire work pipeline when it comes to inclusivity.
Not only can this type of inclusion help workers, it also helps customers and clients feel more comfortable buying from or working with the company.
It's also worth pointing out that the phrase "diversity and inclusion" is flawed as it suggests that these individuals don't belong within the workplace naturally. However, that doesn't mean that companies should avoid addressing these communities. Parity in representation of marginalized communities and systemic issues still exist and impact those communities. So inclusive practices and language should still be top-of-mind when looking at how companies can foster a sense of belonging for all while still ensuring that marginalized voices are both heard and respected.
What is microaggressive language?
The term "microaggression" refers to "brief and commonplace daily verbal, behavioral, or environmental indignities." Microaggression can be intentional or unintentional, and communicate hostile, derogatory, or negative racial slights and insults toward people. Mostly, people of color. Described or dubbed as "the new face of racism," microaggressive statements are more subtle. They can be small everyday slights (intended or otherwise) that harbor an underlying attitude of racism, sexism or homophobia.
Examples of microagressive language
The philosophies of diversity and inclusion language

Inclusive language reflects a broad range of identities and perspectives that does not stereotype or demean people based on implicit bias and perceptions of personal characteristics or cultural background.

One of the most important elements of inclusivity is recognizing that all people carry implicit, hidden biases from a lifetime of exposure to cultural attitudes about age, gender, race, ethnicity, religion, social class, sexuality, disability status, and nationality.

A core philosophy of inclusive language is to focus on people first

. That's why inclusive language advocates for using terms such as "people of color" and "people with disabilities". One of our primary sources, WGBH, suggests choosing language that emphasizes what people

can

do, rather than what they can't — for example, say "person who uses a wheelchair" instead of "wheelchair-bound".

When in doubt, ask. For people who identify as non-binary or genderqueer (someone who does not identify as either male or female), make an effort to refer to them using their personal pronouns (don't assume, ask!).
Diversity and inclusion language guidelines
Age and family status guidelines for inclusive language
Don't say: elderly, old timer, granny, of a certain age, over the hill, blue hairs, geezer
Do say: senior, older person, experienced, seasoned, mature
Don't say: dotty, old coot
Do say: has dementia, person with Alzheimer's (if diagnosed), person who is aging
Don't say: upstart, brat, troublemaker
Do say: teenager, young person
Don't say: real mother/father/parent
Do say: birth mother/father/parent, biological parent
Don't say: give/given up for adoption
Do say: placed for adoption, birth parent chose adoption
Don't say: is adopted
Do say: was adopted
Don't say: adoptee
Do say: person/individual who was adopted
Don't say: adoptive parent
Do say: parent
Don't say: grandfather clause
Do say: legacy
Here's why: The term" grandfather clause" originated as a way to defy the 15th amendment and prevent Black Americans from voting.
Don't say: poor, blue-collar
Do say: lower-income
Don't say: homeless
Do say: people experiencing homelessness, people without homes
Don't say: spinster, old maid, maiden (as in, my maiden aunt)
Do say: person who is single, person who is unmarried
Don't say: divorcée, divorcé, divorcee
Do say: person who is divorced
Disability guidelines for inclusive language
Don't say: the handicapped, the disabled, the differently abled
Do say: people with disabilities
Don't say: normal, healthy, whole people
Do say: people without disabilities, neurotypical (when referring to cognitive ability)
Don't say: disabled community, disabled sport
Do say: disability community, sport for athletes with a disability
Don't say: person with a birth defect
Do say: person who has a congenital disability
Don't say: person afflicted with, suffers from, is stricken with, a victim of...
Do say: person who has… and person who has been diagnosed with...
Don't say: Downs person, mongoloid, mongol
Do say: person who has Down syndrome
Don't say: the autistic
Do say: person who has (or has been diagnosed with) autism, person on the autism spectrum, on the spectrum
Don't say: a quadriplegic, a paraplegic
Do say: person with quadriplegia, person with paraplegia, person diagnosed with a physical disability
Don't say: a cripple
Do say: person with a physical disability, person with a mobility impairment, person who walks with crutches, person who uses a walker
Don't say: a dwarf, a midget
Do say: person of short stature, little person
Don't say: dumb, mute, non-verbal
Do say: person who is unable to speak, person who uses a communication device, communicates without using words
Don't say: hearing impaired, the deaf
Do say: person who is deaf (little to no functional hearing, often communicates through sign language), person who is hard of hearing (mild to moderate hearing loss, may or may not use sign language)
Did you know?
"Deaf" vs. "deaf"
capital "D" typically refers to the culture (e.g., the Deaf community)
lowercase "d" generally refers to audiological status
Source: WGBH Inclusive Language Guidelines
Don't say: the blind
Do say: people who are blind, people who are visually impaired, people who have low vision
Don't say: attack, spell, fit
Do say: seizure
Don't say: learning disabled
Do say: person with a learning disability
Don't say: brain damaged
Do say: person with a brain injury, person who has sustained a brain injury
Don't say: crazy, insane, psycho, mentally ill, emotionally disturbed, demented, nuts
Do say: person diagnosed with a mental health condition, person with a psychiatric disability
Don't say: special ed student, special education student
Do say: student who receives special education services
Don't say: confined to a wheelchair, wheelchair bound
Do say: person who uses a wheelchair or a mobility chair
Don't say: handicapped parking, handicapped bathrooms, etc.
Do say: accessible parking, accessible bathrooms, etc.
Don't say: handicapped parking, handicapped bathrooms, etc.
Do say: accessible parking, accessible bathrooms, etc.
Don't say: special, courageous, heroic, inspiring, brave
Do say: people who adapt to their disability do not necessarily acquire these traits — consider whether the individual or situation merits these terms beyond disability
Gender identity and gender expression guidelines for inclusive language
Don't say: transgendered, a transgender (n.), transgenders, transvestite, tranny, she-male, he/she, it, shim
Do say: transgender (adj.), trans
Did you know? A transgender identity is not dependent upon physical appearance or medical procedure.
Don't say: transgenderism
Do say: being transgender
Don't say: gender identity disorder
Do say: gender dysphoria
Don't say: biologically male/female, genetically male/female, born a man/woman
Do say: assigned male/female at birth, designated male/female at birth
Don't say: sex change, sex reassignment, sex-change operation, pre-operative, post-operative
Do say: transition, gender affirmation
Don't say: hermaphrodite
Do say: intersex
Don't say: normal
Do say: non-transgender people, cisgender
Don't say: opposite sex
Do say: different sex
Don't say: opposite sex
Do say: LGBTQ+ community
Don't say: special rights
Do say: equal rights, equal protection
Don't say: passing, stealth, deceptive, fooling, pretending, posing, trap, masquerading
These terms should not be used because they promote the harmful idea that transgender people are being deceitful in their gender expression.
Non-Binary Pronouns
Gender Inclusivity
Instead of: man, Use: person, individual
Instead of: mankind, Use: people, human beings, humanity
Instead of: freshman, Use: first-year student
Instead of: man-made, Use: machine-made, synthetic, artificial
Instead of: the common man, Use: the average person, folks
Instead of: chairman , Use: chair, chairperson, coordinator, head
Instead of: mailman, Use: mail carrier, letter carrier, postal worker
Instead of: policeman, Use: police officer
Don't say: Females
Do say: To many English speakers, "females" sounds like a scientific designation one would use for animals or plants. Say "women" instead.
Don't say: Girl/Girls
Do say: For anyone over 18 years old, woman or women is a better choice.
Don't say: Guys: When referring to mixed-gender groups.
Do say: people, folks, teammates
Race, ethnicity, and nationality language guidelines for inclusivity
Don't use geographic descriptors interchangeably with religious or other terms to describe specific groups of people. For example, Muslim is not synonymous with Arab.
With regards to nationality, avoid using citizen as a generic term for people who live in a given country
Don't say: Indian, natives, red.
Do say: Native American, American Indian (for groups). Individuals or individual tribes should be identified by tribal affiliation.
indigenous, aboriginal (for non-American), native (adj.) can be used to describe styles (e.g., native art)
Don't say: Eskimo
Do say: Alaska Native (Eskimo refers to a specific tribe and isn't all-inclusive)
Don't say: oriental, yellow, jap paki, flip
Do say: Asian, South Asian (India, Pakistan, etc.), East Asian (China, Japan, etc.), Southeast Asian (Indonesia, Philippines, etc.), demonym (a word used for people or the inhabitants of a place) - can be joined with American (e.g., Asian American or Indian American)
Are you curious if Asians consider themselves people of color? Here's a good essay that answers that question.
Don't say: exotic, hapa
Do say: Pacific Islander (Fijian, Guamanian, Hawaiian, Northern Mariana Islander, Palauan, Samoan, Tahitian and Tongan)
Don't say: negro, colored, n----- (this word should never be spelled out, even when quoting someone)
Do say: black, African American
Don't say: Spanish (for people not from Spain), brown
Do say: Latino/Latina/Latinx, Hispanic, Latin American, demonym (e.g., Mexican, Chilean)
Don't say: Middle Eastern, Muslim (in reference to a geographic area)
Do say: Given the size and diversity of the Middle Eastern region, there is not an accepted encompassing racial or ethnic term. Some more accurate localized terms include: Arab (referring to an Arabic-speaking country), Persian (referring to Farsi-speakers), North African, as well as many more country and region-specific designations.
Don't say: WASP, redneck
Do say: white, Caucasian, European American
Don't say: nonwhite
Do say: people/person of color
Don't say: mulatto
Do say: multiracial, biracial, mixed race

Don't say: alien
Do say: immigrant
Sexual orientation guidelines for inclusive language
Don't say: homosexual, gay (n.) (as in, He is a gay.), homo, sodomite
Do say: gay (adj.), lesbian (n. or adj.), bisexual, bi (adj. and should not be hyphenated), queer (adj.)
Did you know? "Queer" has been reclaimed by some LGBTQ+ people to describe themselves; however,
be aware that it is not a universally accepted term in the LGBTQ+ community
Don't say: homosexuality, lesbianism, gay (as a pejorative)
Do say: being gay/lesbian/bisexual/queer
Don't say: sexual preference, same-sex attractions, sexual identity
Do say: sexual orientation, orientation
Don't say: gay/lesbian/bisexual lifestyle
Do say: LGBTQ+ people and their lives
Don't say: normal
Do say: people who are not gay, people who are not lesbian, people who are not bisexual, heterosexual, heteronormative (to describe norms that shut out LGBTQ+ people)
Don't say: admitted homosexual, avowed homosexual, openly gay
Do say: out, out gay man, out lesbian, out queer person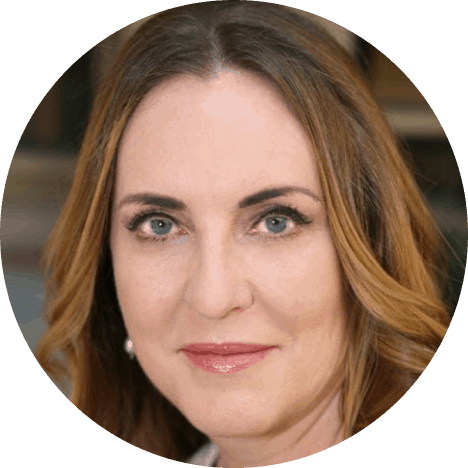 Writer is the perfect assistant. It's like a content guardian angel, making sure everything we create is written in our voice.
Lisa J. Young, Twitter
Content Strategy Manager