Your guide to
AI writing
software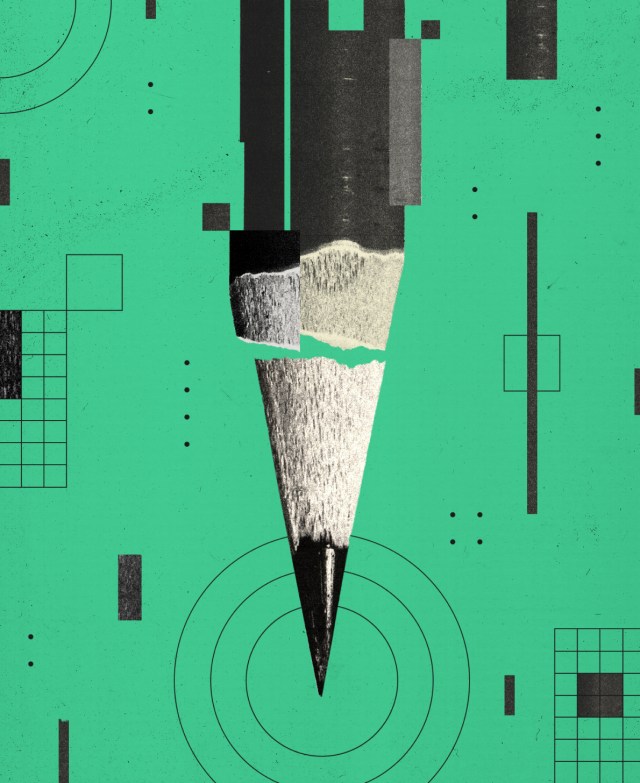 AI writing assistants are your friend, not your competition
Artificial intelligence will never replace original, human thoughts and ideas. So, instead of being wary of the numerous AI writing assistants on the market, make use of them. They'll never be able to replicate the complex storytelling that humans are capable of delivering, or write content that's just as emotional and passionate.

Rather, AI writing assistants are meant to help with redundant or hard-to-remember tasks — for example, by automatically suggesting preferred terminology, applying house editorial style, and reminding you of the common grammar mistakes you don't want to make.

Writing assistants help polish up your writing, speed up the process, and improve the quality and consistency of your content. And since everyone is a writer nowadays, these tools offer benefits for every kind of writer, no matter what type of text you're producing.


What is an AI writing assistant?
Writing assistants are online tools designed to catch grammatical errors and writing mistakes to help improve your writing. AI writing assistants have come a long way since a Stanford student created the first spell-check software in the early 1970s.

Since then, spellcheck, grammar check, and autocorrect functionality have become commonplace, and people expect artificial intelligence to help them in their daily lives — whether they realize it's AI or not.

They're pretty easy to work with, too. You type something into the program. Then the writing assistant checks and fixes your mistakes, in real-time, to improve the quality of your writing. Writing assistants have even evolved to work as browser extensions. Today, content writing has never been easier. There are AI content generators, AI article writers, and AI SEO content writers, among others.
A short history of
AI writing assistants
1971
The first spell check is open-sourced by a graduate student at Stanford's Artificial Intelligence Laboratory.
1981
Grammatik is the earliest grammar checker to hit the market. More of a style and diction checker for PCs, it was years before it could check actual grammatical mistakes. Grammatik was eventually acquired by WordPerfect Corporation and integrated with the WordPerfect word processor.
1993
Dean Hachamovitch at Microsoft invents autocorrect for Word, creating a UX pattern that becomes familiar to billions of computer users. An early grammar checker is released as well.
2007
Autocorrect comes to Apple's mobile OS.
2010–2020
Years of progress in machine learning, natural language processing (NLP), and neural networks allow for the next-generation of paid and free writing assistants to be AI-based.

The tl;dr: advances in deep learning (i.e., neural networks) meant that massive corpuses of well-edited content could train a grammar model on what good grammar looks like — no complex rules necessary. Read more here.
Machine learning explosion
Feb 2019
Google's AI-based grammar checker comes to Google Docs.
Apr 2019
Writer's AI-based grammar and proofreading check is released, allowing AI-based writing assistance across the web through its Chrome extension.
Sep 2019
Grammarly releases its tone detector.
Nov 2019
OpenAI releases a full version of GPT-2, an AI-based text generator that can create human-sounding long-form content (including fake news).
The teams that benefit

Who benefits from using AI writing assistant apps?
Content marketers
Content marketing specialists rely on AI writing assistants to make sure their writing is engaging and written in a consistent voice across all platforms — including websites, blog articles, and social media. In addition to editing, AI writing tools can help with repurposing new content through rephrasing, increasing SEO rankings, and educating content creators on how to write better.

Brand management
Similar to content marketers, creative brand teams and copywriters use AI writing tools to write with a consistent voice across multiple mediums — including product and services descriptions, brand messaging and positioning, and advertising copy. AI writing assistants allow brand teams to customize their terminology, style guide, voice, and tone standards.

Communications
Communications professionals — such as those who work for PR agencies, nonprofits, and government agencies — use AI writing assistants to ensure that they're writing in the most appropriate tone for their target audience. Communications leaders also use AI writing software to proofread their content creation and make sure it's on brand and consistent with other organizational announcements.

Support, training, and documentation
Customer support teams and customer service agents use AI writing assistants to scale the process of writing effective emails, chats, help desk content, and other messaging and information for customers. AI writing software helps large teams ensure they're providing consistent answers to customers' questions and problems.

Human resources
HR teams and recruiters use AI writing software to scale the process of posting job descriptions, recruiting materials, company promotions, and internal company communications. Specialized AI tools help ensure messaging is inclusive, thoughtful, and written in a welcoming tone.

Product UX
Product designers and content strategists who collaborate to build websites, apps, and other digital products use AI writing assistants to help scale the process of producing consistent content across pages and digital properties.

SEO professionals
SEO teams use AI writing assistants to ensure website copy is clear, high-quality, free of grammar mistakes, and SEO-friendly. This type of content is exactly what Google is looking for, and you'll be rewarded with higher search rankings.

Authors
As the saying goes, editing is perhaps the most important part of writing. Literary writers, journalists, essayists, bloggers, and other wordsmiths use AI writing assistants to help them revise and polish their books, articles, and other content. AI software has even evolved to help with topical research.

Job seekers and resume writers
Now that many organizations use AI to filter resumes and scan for keywords and criteria that match position descriptions, job seekers benefit from using AI as well. Job seekers use AI writing assistants to ensure their resumes and cover letters are well-written and error-free, and to help optimize their profiles and resumes for applicant tracking systems (ATS).

Students and scholars
Students and scholars benefit from using AI writing assistants to help correct spelling and grammar mistakes, clarify meaning, polish sentence structure, avoid plagiarism, and more. Students use the tool not only to produce better quality work, but to learn how to improve their writing in the process.

English as a second language (ESL) writers
People whose first language isn't English use AI writing assistants to edit their writing for grammar, word usage, spelling, and other common writing mistakes. AI writing software not only corrects their writing, but helps improve their writing skills through real-time education. Some specialized tools translate writing into multiple languages and provide dictionary definitions to help users make sure they're selecting the correct words for their writing projects.
Use cases

AI writing assistants for content strategy
Content types
Product updates
Blog posts
White papers
Content strategy includes anything from 400–600 words for short blog posts, product updates or customer briefs, to 2,000-plus words for case studies, white papers, and collateral. With this in mind, it's key for content strategists to implement a consistent voice in whatever content is being written.
On top of enforcing your custom style guide, an AI writing assistant can assist you in making your posts interesting and useful, easy to scan, and adhere to style guidelines. Produce high-quality content and rank higher in search engines with AI on your side.
Scale your strategy
As a content strategist, you can define and set the strategy, but you can't write everything that falls under this umbrella. A writing assistant can help you scale your efforts and ensure that writers are sticking to your defined strategy.
Enforce a company-wide style guide
A style guide is a crucial element for any company that's producing content (which is well, all of them). AI writing assistants can ensure that everyone is adhering to your style guide and using proper terms, punctuation, tone, and style.
Write inclusively
Avoid using any outdated or discriminatory language in any of your content. Certain AI writing assistants can flag this type of language and keep your voice inclusive and unbiased with modern alternatives to outdated language.
Repurpose your content
Running out of blog ideas or need some help with your digital marketing plan? AI assistants can aid you in rephrasing your content so you get more out of it. It's more than just rewording ideas, but completely repurposing your content into new, original content.


AI writing assistants for marketing
Content types
Social media posts
Landing pages
Product descriptions
Ad copy
Marketing and sales collateral is usually written by people who are already strong writers, so the AI writing assistant features that are helpful here need to go way beyond grammar and spelling.
Marketing copy tends to be written in an objective, helpful tone, which needs to be maintained throughout a piece. This content is usually aiming to inform, educate, and persuade its audience — which also impacts word choice.
Increase clarity and consistency
Improve clarity and increase conversion with shorter sentences and lower grade level writing. Excessive wordiness and industry jargon won't make you sound more professional. AI can ensure you sound like a pro while still being understandable.
Share guidelines with everyone
No need to worry about marketing copy sounding different depending on who wrote it. All your writing rules and preferences can be shared with everyone when you select the right AI writing assistant for you and your team.
Utilize marketing templates
Save time by relying on templates to store your commonly used marketing copy. No need to rewrite sales copy or remember specific product descriptions when you have a writing assistant to do that for you.


AI writing assistants for editorial
Content types
Blog posts
Press releases
Newsletters
Enforce your editorial guidelines easily with an AI writing assistant. Content teams tend to have a mix of experienced content writers, so it's important to use an AI writing assistant that features robust grammar and language checkers as well as advanced business writing features.
An AI writing assistant can help editorial teams create brand champions across the company, by making it easy to use branded terms and a consistent voice and writing style wherever important content is being developed.
By correcting off-brand tone and suggesting more brand-appropriate language, an AI writing assistant can help an editorial team take dusty editorial guidelines and really execute them.
Enjoy automated editorial corrections
Configure your writing style rules — from punctuation to capitalization — and have them apply to everyone. Spend less time copy editing minor, repetitive mistakes and let AI take care of that for you.
Improve clarity, readability, and delivery
A writing assistant can help you use the active voice, write engaging headings, include clear calls to action, and present relevant information. Ensure you're using the best (and most straight-forward) language to convey your points and key messages.
Coach your contributors
Ensure crisp, clear, error-free writing across the board, from writers and non-writers alike. Freelancers or new hires joining your team will be able to write on-brand from the jump with help from an AI writing assistant.


AI writing assistants for support
Content types
Agent emails
Customer chat communications
When supporting customers and users — whether through email or chat — tone by channel or lifecycle matters. Give your agents the right words to use.
Being able to set an overall language complexity setting for your audience depending on the type of service you provide is important. Related to that is the ability to customize terminology for your audience so that the words you use are consistent across the entire lifecycle, helping establish a taxonomy for your product or service with your audience.
Enforce custom terminology/rules
Consistently apply key messaging and ensure no one bungles your elevator pitch, value propositions, or mission statement again. Select a writing assistant that allows you to create a term bank your entire team can adhere to.
Maintain on-brand writing
Use AI writing assistants to configure content tone specific to your brand. Align your agents with a friendly, approachable tone and on-brand language. Helpful word suggestions will ensure that everyone is writing in the company's voice.
Reuse snippets
Writing assistants such as Writer have evolved to create "snippets" that allow you to send the same, consistent message. Don't let support agents waste valuable time typing out the same thing again and again.


AI writing assistants for documentation
Content types
Knowledgebase articles
Technical documentation
Documentation is a vital part of a company's operations — though there's no denying it's not the most exciting part.
Documentation is already quite a specialized communication function, and complicating this workflow slows technical writers down. Spend less time on this process, while still maintaining a professional writing style, with AI writing assistants.
Speed up the writing process
Write your documents efficiently with a writing assistant that offers real-time autocorrect and autocomplete. Don't spend valuable time working tirelessly on documents when AI can improve your productivity.
Rephrase your text
Receive suggestions on other ways to present your ideas. Restructure sentences or paragraphs to make content easier to read and tailored to your target audience and avoid writer's block.
Write as one
Anyone at your company can create documents, but it's crucial for them to all sound as if they were written by the same person. AI can help keep your writing style in sync so that everyone is representing your company's tone and voice properly.


AI writing assistants for learning and development
Content types
Reports
Instructional materials
Academic papers
Both students and teachers benefit from using AI writing assistants. Students can use AI writing tools to learn more about writing fundamentals and best practices while they're writing papers or working on research projects and homework assignments.
Teachers can benefit from AI writing tools to speed up the process of reviewing students' work and make sure they're adhering to specific style guidelines.
In addition to checking grammar, punctuation, spelling, and readability, students can use AI writing assistants to properly format citations using MLA and APA standards. Teachers can use these same tools to check that all sources have been cited correctly and also verify the originality of students' work with plagiarism checkers.
Onboard and train quickly
Train new instructional designers on voice, terminology, and style in a snap. Make learning sticky with detailed, helpful, in-context tips and explanations. They'll be writing like you in no time.
Write with inclusive language
Write inclusive curricula with in-line corrections for outdated, ableist, or gendered language. AI writing assistants can catch and correct any discriminatory language.
Check for plagiarism
Tools can tell you whether your writing contains plagiarized content and flag passages that require citations. AI assistants help students write originally and allow teachers to ensure their writing is indeed organic.
Broaden vocabulary
Enhance vocabulary (and learn new words while you're at it!) with contextual synonym suggestions. Students can write papers of higher quality and improve their writing skills in the meantime.


AI writing assistants for human resources
Content types
Recruiting content
Careers websites
Job postings and job descriptions
Employee policies and communications
Internal wikis and helpdesks
Talking about "HR content" as a monolithic space is a little tricky, as the universe of HR content encompasses a variety of content types and content channels.
What is universal in HR content is that for the reader, this information is personal: it has to do with their futures, their careers, and their livelihoods. Getting both the context and the content wrong can be damaging to a brand or company. Improve your company's work culture and ensure that all communication is done in a healthy manner.
Eliminate unconscious biases
The words we use in job descriptions, career pages, and recruiting communications could inadvertently reduce your applicant pools. When you choose a writing assistant that has special HR features, you get warned when you use these words/terms. Discrimination based on ability, sexual orientation, race, or national origin isn't only against the law, it's bad for business. Make sure you're using language that's above board, across the board.
Improve readability and clarity
Ensure content is at the appropriate reading level for your employee base. AI can also confirm that sentences, paragraphs, and documents are structured for maximum comprehension and minimal reading time.
Ensure compliance and proper language
Eliminate words or phrases associated with legal or HR risks, while coaching employees on what to say instead. AI assistants have the technology to pinpoint improper language and offer more suitable suggestions.
Recyclable templates
When you select an AI writing assistant that allows you to reuse templates, you can feel at ease knowing that communication will remain consistent and correct. Create templates related to performance feedback, difficult conversations, and more.
Get started


Discover the right AI writing assistant for you
With a variety of AI writing assistants on the market today, it can be difficult to find your best fit. It'll depend on your specific need and where you'll be using it. Whether you go for a free writing assistant online or a paid one, the benefits of using an app to correct your writing can make a big impact on how you communicate professionally and personally.
Some AI assistants live online and work with you after you paste in your text. Others — like Writer — can be added on as a plugin and assist you wherever you write, such as Google Docs, WordPress, email, and more.
Pricing is another factor to consider. Some AI assistants offer everything from free plans, to starter plans, to basic plans depending on your team's size.
There's no denying that an AI writing assistant will help you and your content efforts. And they won't be replacing your content team, just making their lives a whole lot easier.
---
Illustration by Blake Cale
If you identify with any of the use cases above,
Writer might be your perfect match.