Writer.com news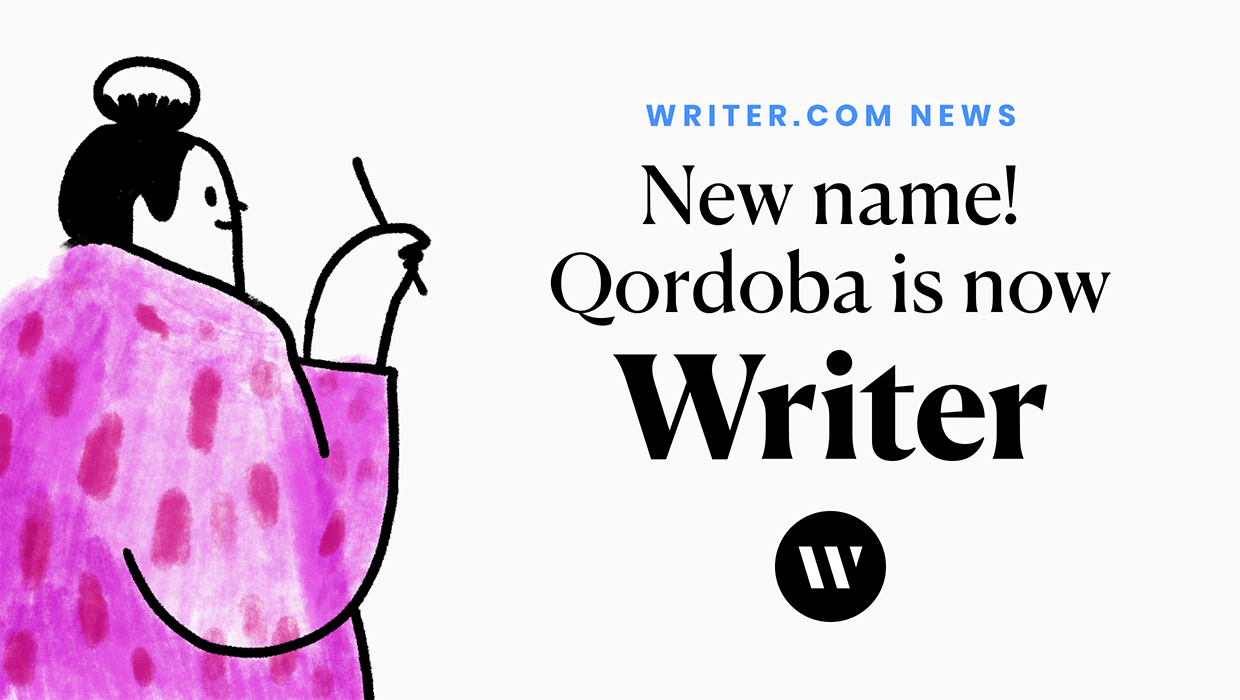 We've changed our name! Qordobа is now Writer.
As the company has grown, we've realized that we need a name that better aligns with our vision for the future of AI and writing. 
The best technology disappears. It becomes so woven into who we are and what we see that it becomes invisible. AI writing, content intelligence, and AI writing assistants—these are the waystations for what will soon become just simply writing. Writing with the full breadth and depth of your objectives, audience, messaging, and brand at your fingertips.
To write comes from ancient words that mean to rip, to scratch, to engrave, which is how writing began, of course. And that etymology holds meaning today: there's power in our words, and we want to help companies harness and amplify that power. The right words, rightly used, is how we as humans connect.
Writer is who we aspire to be and who we want to help our users become. It's what made sense to us for our new name.
We believe that great writing is essential to building companies that last. Doing that at scale is hard, and that's why we're on this journey. Thank you for coming along with us!