Want to achieve brand consistency? It starts with terminology management.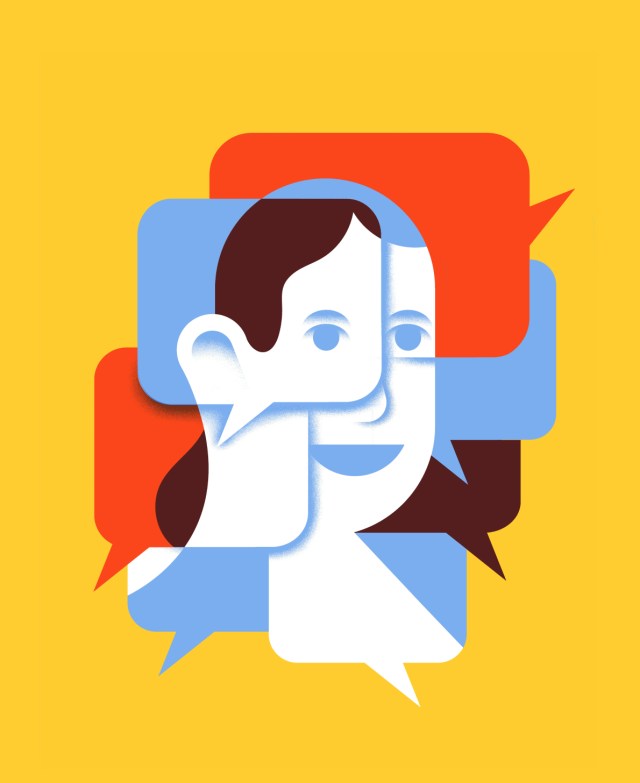 What's terminology, and what's terminology management?
Your brand is unique, from the products you sell to the impression you leave on your clients — and terminology is what makes your brand your brand. Terminology is everything from the language you use to conduct sales, to certain terms you avoid, to the specific names you use when referring to products. It's vital that your company is on the same page when communicating externally and internally.

Terminology management makes brand compliance easy.

Terminology management is identifying, defining, and documenting the terminology that's specific to your company's brand and collecting it all in a living, breathing document. When you gather these important terms and define when and what to use in certain situations, you're creating a terminology database (term base) that your team can reference at any time.

Each industry is trying to communicate in its own target language because they're looking to reach a specific audience. And, once you've got your target audience nailed down, terminology management is the next step in making your company's brand stand out from the crowd. You don't want team members confusing clients with technical terms, and at the same time, you don't want to simplify things for an audience that's familiar with your subject matter.


Why is terminology management important?
If you're aiming for consistency in anything and everything you do, there's really no way of getting around terminology management. You use words and language in all the communication you conduct, meaning it's rather important to take the correct steps to ensure the right words and language are being used.

Certain projects may warrant different languages, which can all be specified in a term base. Avoid any unneeded mix-ups that can arise when one team is using different terminology than another by giving everyone the same guidelines to follow.

You'll stand out from the competition when your brand is consistent in its voice and in its specific terminology.


Benefits of terminology management
Reason 1:
It improves the quality of your overall communication — Every brand should be working towards having a high-quality, distinguished voice — no matter who is doing the communicating. With terminology management, you won't need to worry about someone relaying the message properly because you've already done the work to define it.

Reason 2:
Productivity increases because understanding is established — When your term base offers guidance and descriptions of why some terminology is used over others (and hey, Writer even makes these explanations appear in-text), valuable time isn't wasted relaying the same explanation over and over when new team members join or when old questions surface. Your team is bound to see an improved workflow this way.

Reason 3:
It reduces any confusion across departments or teams — Maybe your company is well-aware of the terminology that your brand likes to use, but there's some uncertainty from team to team regarding when or how to properly use certain terms. If you have a central term base, you avoid confusion before it can even set in.

Reason 4:
Achieves consistency with a single source of truth — Need we say more? One of the more obvious and key benefits, consistency arises when a set of universal rules are in place. You can avoid any misunderstandings — internally or externally — when you're consistent in the way you communicate by having specific terms set in place.

Reason 5:
Your reputation will skyrocket — Just as a style guide helps you in creating a consistent personality, so too does terminology management. The two go hand-in-hand. Pair those efforts together and your reputation is sure to grow as you set yourself apart from the competition.
How do you create your own terminology and term base?
Here comes the trickier part. Sure, you're sold on terminology management, but how do you effectively execute on those ideas and put together your own term base? It's relatively similar to the process behind formulating a style guide.

Directions
Audit the language you already use at your company—gather frequently and infrequently used terms
Identify your target audience (this will help you decide how informal or formal you want your terminology to be)
Identify which teams will use it and what their needs are
Pick a format — Google Docs, PDF, Writer
Define the gathered terms and their appropriate use cases
Use tags, filters, and categories to organize your terms
Have a representative from each team review
Publish and announce it
Continue to promote and refer to it
Revisit biannually and update as needed
How do you pin-point the terms you want to include?
You don't need to include everything but the kitchen sink when it comes to terminology management, just key terms that warrant further explanation, specificity, or clarity. For starters, you'll want to be sure that any acronyms, misused synonyms, or abbreviations specific to your brand have their own entry.

Different departments and teams will need to audit and analyze the language they're using. Any overlap in terms — especially when the way the terms are being used differs — needs further conversation to reach a point of clarity. When you reach a level of understanding, it's time to start documenting and recording that progress.


What categories should you include?
At the end of the day, this decision is ultimately up to your company and your personal preferences. But, we'd recommend you consider including at least the following. Keep in mind, not every term will need every single category filled out.
Term
This one is pretty self-explanatory. Just be sure you're writing your terms case-sensitive and differentiating between which terms need to be capitalized and which don't.

Type
For type, we recommend listing if the term is "approved," "pending," or in the "don't use" group.

Part of Speech
Is it a noun, adjective, or verb? Make that clear in this section.

Description
Here, you can write as brief of an explanation as you want for why you're including this term and when to use it.

Common Mistakes
Everyone mixes things up from time to time. Especially if you're implementing new terms to replace old ones, you can list some common mistakes that often accompany this term.

Example
Make it crystal-clear to your team how to use this term, and, how not to.

Tags
This will depend on how you like to organize things. You can tag terms according to department (marketing, publishing, sales, etc) or by other factors such as inclusivity.

For reference, we've created a mock term base for a fictional brand called True.ly. Notice how terms are properly classified and sorted using Writer.
| Term | Type | Part of speech | Description | Common mistakes | Tags |
| --- | --- | --- | --- | --- | --- |
| True.ly Fact Findr® | Approved | Noun | Official name of our product | Fact Findr, True.ly Findr | Products |
| mgmt | Approved | noun | Abbreviation for "management," this is approved for use on our social media channels | mngmt | Social media |
| optimize | Don't use | Verb | Write out what you mean | | Inclusivity |
| contract | Don't use | noun | Opt for "agreement" instead | | Marketing |
| stat | Approved | Noun | Okay to use after "statistic" on first use | | General |
| fake news | Don't use | Noun | Opt for "unverifiable news" instead | | Inclusivity |
| Fact Findrs | Approved | noun | Name of our Customer Advisory Board | The Findrs | Products |
| Start a free trial | Approved | Verb | How to properly refer to demos | Start free trial | Marketing |
| Help center | Approved | Noun | Official name of our support center | Support center, Help Center | Support |
| Status | PENDING | Noun | | | Support |
Pairing terminology management with AI writing software
You can lead a horse to water, but you can't make it drink. The most well-crafted, thought-out term base doesn't mean anything if no one is using it.

Though you've done the hardest part by executing on terminology management, depending on the size of your term base and the size of your team, some extra — automated — help may be useful.

If you've found yourself looking at a lengthy term base with very specific use cases that would be almost impossible to completely memorize, asking everyone involved with producing content to refer to it before publishing anything might be a tedious task.

Plus, if your company has hundreds — or even thousands — of individuals in charge of content, how do you ensure everyone is adhering to proper terminology?

AI writing software might just be your next best friend.


How Writer can help enforce your terminology company-wide
Writer is an AI writing platform that can make sure your terminology management doesn't go to waste. Your terminology management efforts can live in Writer as a living, breathing guide that can be edited at any time and accessed by anyone on your team.

With features such as in-text coaching, snippets that make it easy for team members to use approved content, and a template to create a true term taxonomy, Writer corrects brand terminology in nearly every form of communication.

Emails, social posts, Google Docs — you name it. Whatever your company uses, Writer makes sure the right terminology is being used, and offers the correct terms when it's not.
The best part?
You can get started now, for free.