Get your style guide out of the PDF
Create a single, complete source of truth for your editorial guidelines that is always up-to-date and easy to access. From punctuation to capitalization rules to grade level and specific terminology, put all your guidance in one place.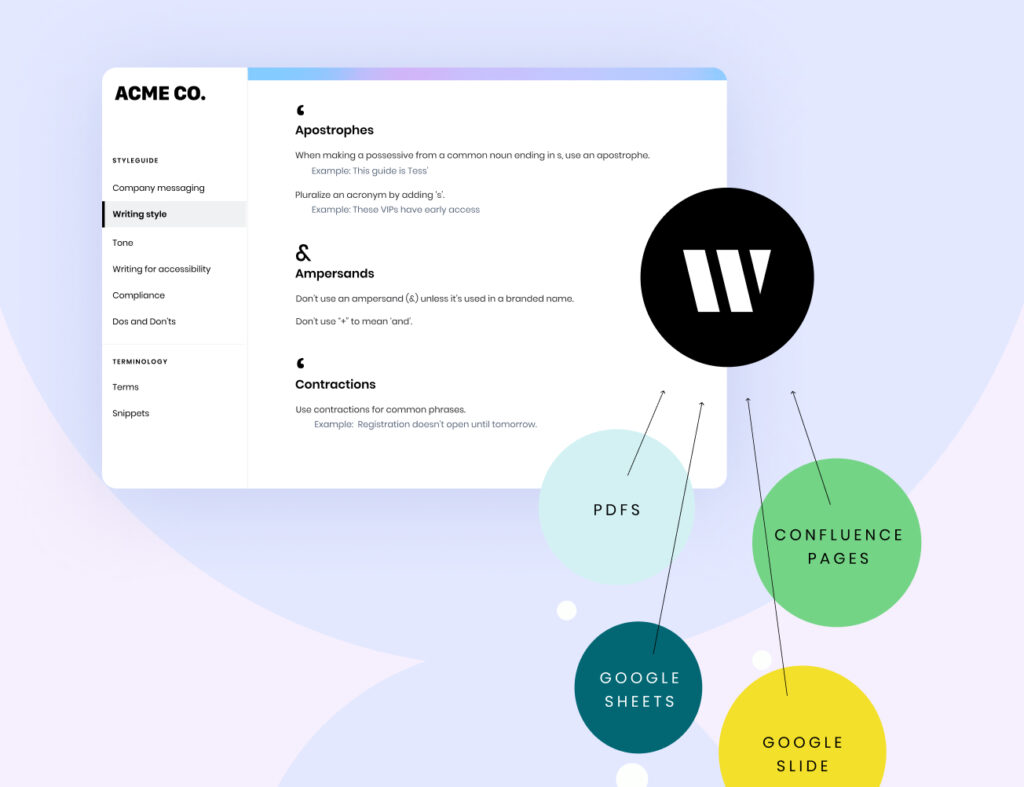 "I love running Writer before I pass articles to our layout team. In addition to reminding me of company style quirks I often forget, it has helped me avoid vague pronouns and embarrassing subject-verb agreement issues."

Colter Cookson
Business Editor
The American Oil & Gas Reporter
Copyedit like the wind
Get through editorial reviews faster. Help writers fix their own errors with in-line suggestions during the writing process, then instantly suss out remaining mistakes yourself.
"It's so great to finally have software that will allow you to create your own rules for editing copy and content across platforms without having to refer back to a physical document every time."

Tim Jewell
Editorial Leader
IQAir
Coach your contributors
Ensure crisp, clear, error-free writing across the board, from writers and non-writers alike. Make great writing skills sticky with detailed, helpful explanations.
"Writer has saved us tons of time and definitely improved content quality. And their customer support team is legit."

Jennifer Cardenas
VP of Operations
Codeless