EBOOK
How to scale content strategy
Scaling Content Strategy Ebook
"(Required)" indicates required fields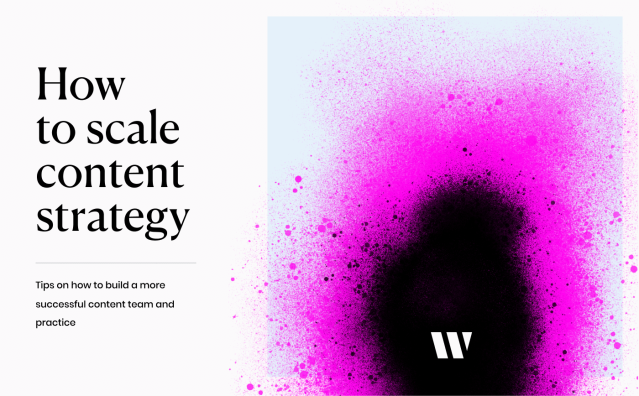 "How do we convey the essence of who we are through our content?"
Customers and users interact with your brand through everything they see and read. So, you need those to be clear, consistent, on-brand experiences. Failure to do so impacts customer acquisition and revenue — no one will stick around if you're confusing them.
Download this ebook learn:
→ How content creation has changed
→ Useful stats for making the business case for content
→ 4 tips on how to scale content strategy
Insights from Scaling Content Strategy: Tips on How to Build a More Successful Content Team and Practice will help you scale your content practice and create consistently great content.