How to create a writing style guide for your brand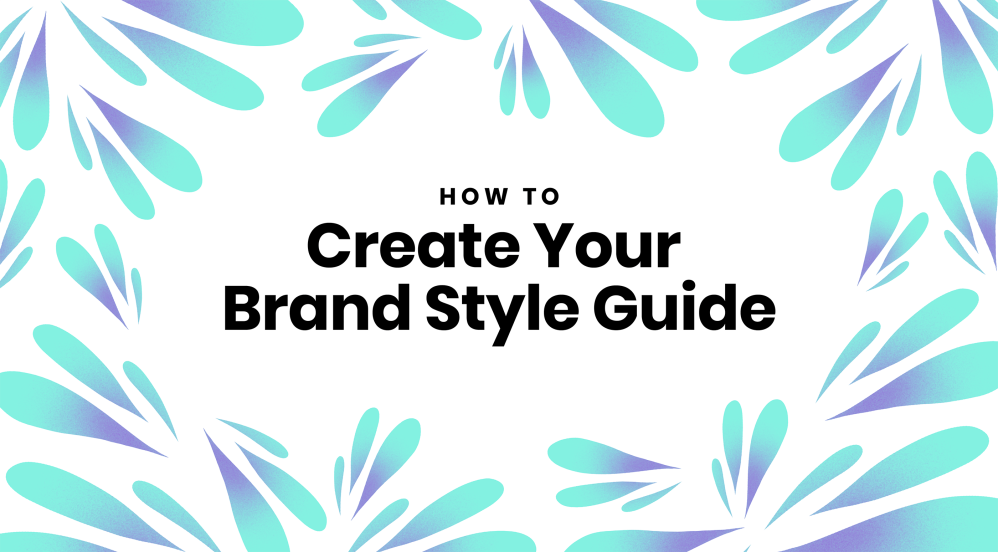 You're a marketer, either in title or in responsibilities. You've made great headway in setting up better content governance, information architecture, and workflows. But unfortunately, the current state of your organization's voice is… well, still a mess.
Your organization has writers in marketing, product, support, and design all creating content for blogs and social media — even your engineers end up responsible for writing a line here or there. Some of that writing goes through proofreading processes, while some accidentally ("accidentally") bypasses established processes in favor of speed.
Voice and tone decisions are made by individual writers and are wildly inconsistent as a result. It's even possible that no one besides you realizes voice and tone are two different things. You feel like you're the only person at the company actively thinking about how word choice and stylistic characteristics can lead to better user experiences.
All to say, you're ready to create and roll out your own style guide to help establish cohesion in copywriting and copyediting. Now, where to begin?
What is a writing style guide?
A style guide, also known as a manual of style, is a set of standards for your writing, formatting and design for documents. You can apply a style guide for general use—like your blog or technical documents—or require one across your entire organization from memos to emails.
The purpose of a style guide is to improve communication by guaranteeing consistency across documents. When working with multiple contributors, you want to ensure they create in a clear way that reflects brand style from design to writing. Because everyone's style varies, a style guide can set the standard for areas such as punctuation, capitalization, citation, language, typography, and even compliance if you're writing technical documents.
A house style guide, which refers to your organization's style manual, is unique to your brand. It's what we'll teach you to make in this guide.
Different types of writing style guides
Writing style guides are specially designed in a variety of formats. You can create them for interacting with a public audience, like on your blog. Or a business style writing guide for internal communication. Academics disciplines and technical documentation also use style guides to standardize to enforce ethical best practices and maintain clarity.
Let's look at some writing style guide examples to inspire your own:
Publishers
Content style guides
Technical writing
For more style guide examples, check out the 10 Best Style Guides in Tech and the Best Content Marketing Style Guide Examples.
How to create a style guide for writing
Choose a stylebook to follow
Define your brand personality
Set your voice and tone
Develop your writing style
Share it with your teams
Choose a stylebook to follow
You know that writing style guides highlight the editorial rules for your writing. It may be about simple things like grammar rules and punctuation, or more complex situations like citation or format. Regardless, it's best to know which book you'll follow to create your own editorial style guide.
Here are a few common style books brands can follow for their publications:
AP style: the standard for news outlets and journalists
APA style: the standard for social science, politics, engineering, and business work
CMOS: the go-to style for book publishing
MLA Handbook: used mostly in academic writing
You can also follow alternative style guides, such as Bluebook (for legal) or The American Sociological Association (ASA). Most online publications tend to stick to AP or APA style, or a mix between the two.
If you choose the AP stylebook, you can find a writing style guide template at Purdue Online Writing Lab.
Define your brand personality
Brands have a personality, just like a person. It can tell your prospects and customers that you're traditional, innovative, witty, smart, caring, bold, strong—and if you're not careful, copy can also convey that you're careless, out-of-touch, or unreliable.
Characterizing your brand personality first will shape the language and design elements decisions as you move forward.
And no, for the naysayers, having a consistent voice doesn't mean killing creative writing. Once you've created your brand personality, you can change your tone depending on the piece — or as our Creative Director thinks about it, "Tone should be like a brand's outfit." The goal should be to shape a consistent personality to inspire familiarity, trust, and confidence.
Below are some questions to help you sculpt the right brand voice. When answering, think about the personality you want to portray, and what you expect will go over well with your target audience.
Set your brand voice and tone
Voice and tone often feel subjective when evaluated by humans — who are inconsistent by nature — but it's still worth setting goals for your written content. Then, if you want objective measurements of the voice in your copywriting, consider using content AI technology.
Formality — Is your brand formal or informal? Does it change depending on the content context?
Examples:
• Formal: Please submit your email address.
• Informal: Let us know how to reach you.
Narrative style — Do you show or do you tell? Look to creative writing resources for inspiration, e.g., here and here.
Examples:
• Show: Ashley's face fell. Her fingers dragged across the keyboard as she responded to the email.
• Tell: Ashley was sad.
Sentiment — Do you use a lot of emotionally charged words, or are you reserved by nature?
Examples:
• Emotional: These animals will suffer without your generous support.
• Reserved: These animals need your help.
Persuasiveness — When should your writing sway emotions/actions, and when should it just inform readers on the facts of the situation? (Related topic: loaded language)
Examples:
• Persuasive: The regime enforced laws that went against the wishes of the people.
• Explanatory: The government in power made an unpopular decision.
Liveliness — Is your language excited and upbeat, or does it instill a sense of quiet and calm?
Examples:
• Excited: We're thrilled to welcome you to our team!
• Calm: Welcome to our team.
Clarity — Do you lean on well-known words and phrases, or are you a retinue of grandiloquent penmen and penwomen?
Examples:
• Simple: Our resort has simple and luxury rooms to suit every vacationer.
• Complex: Whether you prefer simple or luxurious living, our resort can accommodate your every whim.
Assertiveness — How confident are you in what you write? And where does this confidence come from (e.g., research, personal experience)?
Examples:
• High Confidence: This is how it is.
• Low Confidence: This is possibly the answer for you.
Develop your writing style
As mentioned in step one, you'll want to find a good style book to make this part easier. Your writing style will help content creators write clearly and concisely, and should cover the following items:
Readability: Should your content meet specific Flesch Reading Ease or Flesch-Kincaid Grade Level standards?
Brevity: Is brevity important to you? Should you cap the number of words per sentence?
Terminology: Do you and/or your audience prefer specific terminology? 'Coworker' over 'colleague,' 'crew member' over 'flight attendant', 'customer' over 'user'? Are there any words that should be banned from your brand lexicon altogether?
Dialect: Within a single language, different dialects make unique grammar, spelling, and punctuation choices. Whose rules do you follow?
English examples:
Do you select 'colors' or 'colours'? Are you working with 'provosts' or 'vice chancellors'? Will you schedule a call in the 'afternoon' or the 'arvo'? Are collective nouns (e.g., an organization's name) followed by singular or plural verbs? Do you preface a bulleted list with ':' or ';'?
Punctuation: Writers love nothing more than a heated argument about the right way to use a comma, but at the end of the day, what matters is consistency. Your brand needs rules around "the small things" in copy consistency, such as usage of periods at the ends of headers, quotation marks, hyphens, time and date formats, and Oxford commas.
Emojis: Which emojis or emoticons will you allow in your copy? Moreover, if you speak to different age groups or a global audience, do they all use emojis the same way? @_@'
Personalization: Do you target multiple audiences or personas that require completely different writing style guides governing the content you create for them?
Acronyms and abbreviations: Will you introduce abbreviations in brackets next to the full term? Will you place periods between letters in two-letter initialism?
Sharing your writing style guide with your teams
When you're done creating a style guide, it's time to share it across your organization. This way, you empower everyone to adhere to brand standards and improve their content.
If you're using a product like Writer, you can input your style guide into the platform and share a link with your team.
Otherwise, sharing your guidelines via a Google Doc is a fine place to start. We've also seen teams set up a #style-guide Slack channel to field internal questions and create a space for unstructured "office hours."
To learn more about how teams use the Writer content intelligence platform and style guide templates, start your free trial.