AI-driven copyediting for teams that care about content
Get consistently great content across everything you write with the #1 writing assistant for teams.
TRUSTED BY THOUSANDS OF CUSTOMERS
AI Writing Assistant
Be consistent, no matter who's talking
Because Writer's corrections are based on your own messaging and terminology, writing becomes more consistent across your entire company.
From vocabulary and clarity to grammar and spelling, Writer provides additional content corrections that improve writing across your team.
STYLEGUIDE PORTAL
Your content guidelines
don't belong in a PDF
Use the Writer Styleguide to build a writing resource for
your entire company and automate content guideline adherence.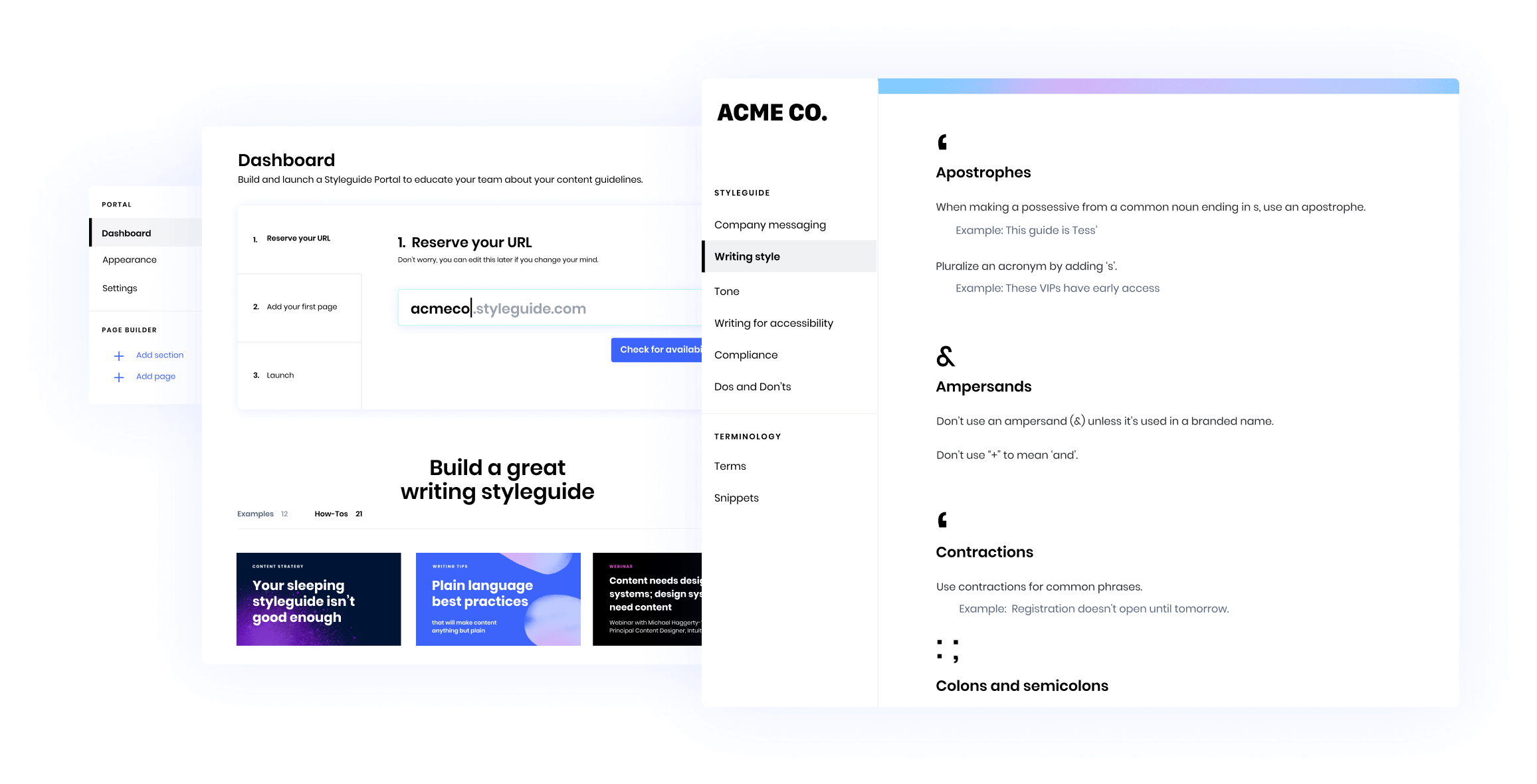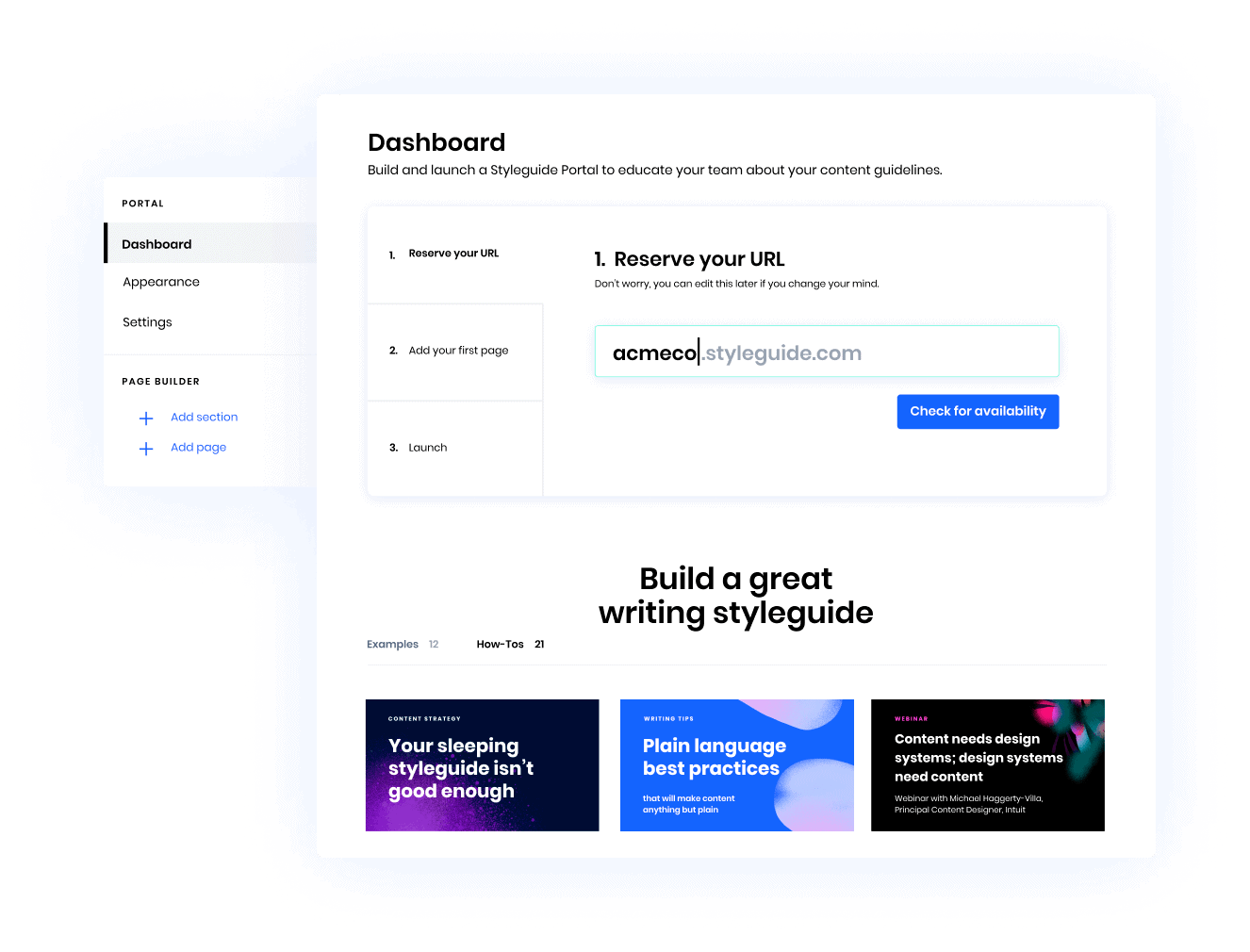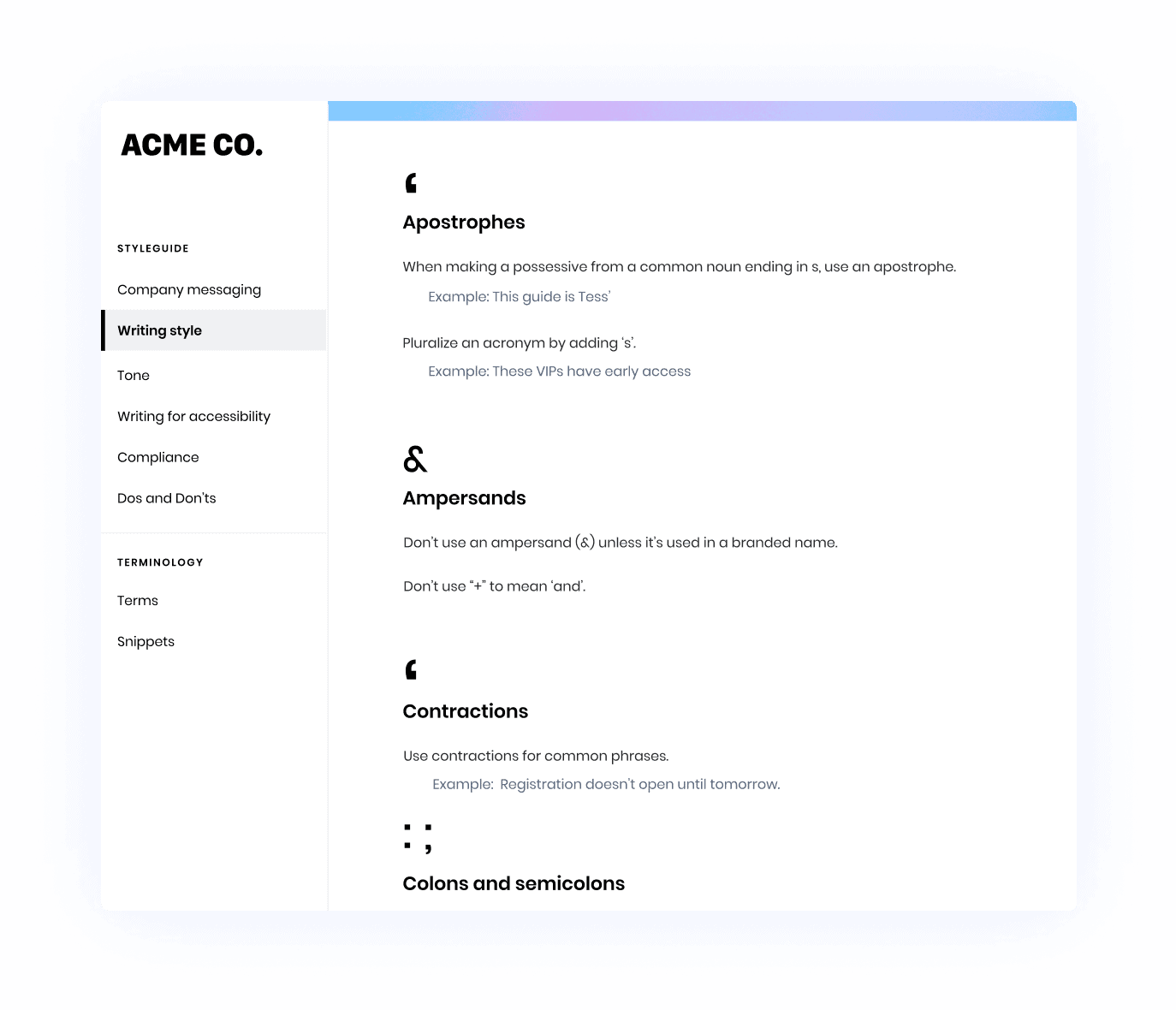 Publish your word lists and dictionaries across the company

Provide detailed writing dos and don'ts with examples

Create a single source of truth

Reflect your messaging in everything you write
ADMIN CONTROL
Control where
suggestions show up
You want clear, strong writing, but you don't want to interrupt people's focused flow. Your team members can decide whether they want suggestions as they type, or after they are finished writing.
Admins can also toggle global settings in Writer for where and how to check content.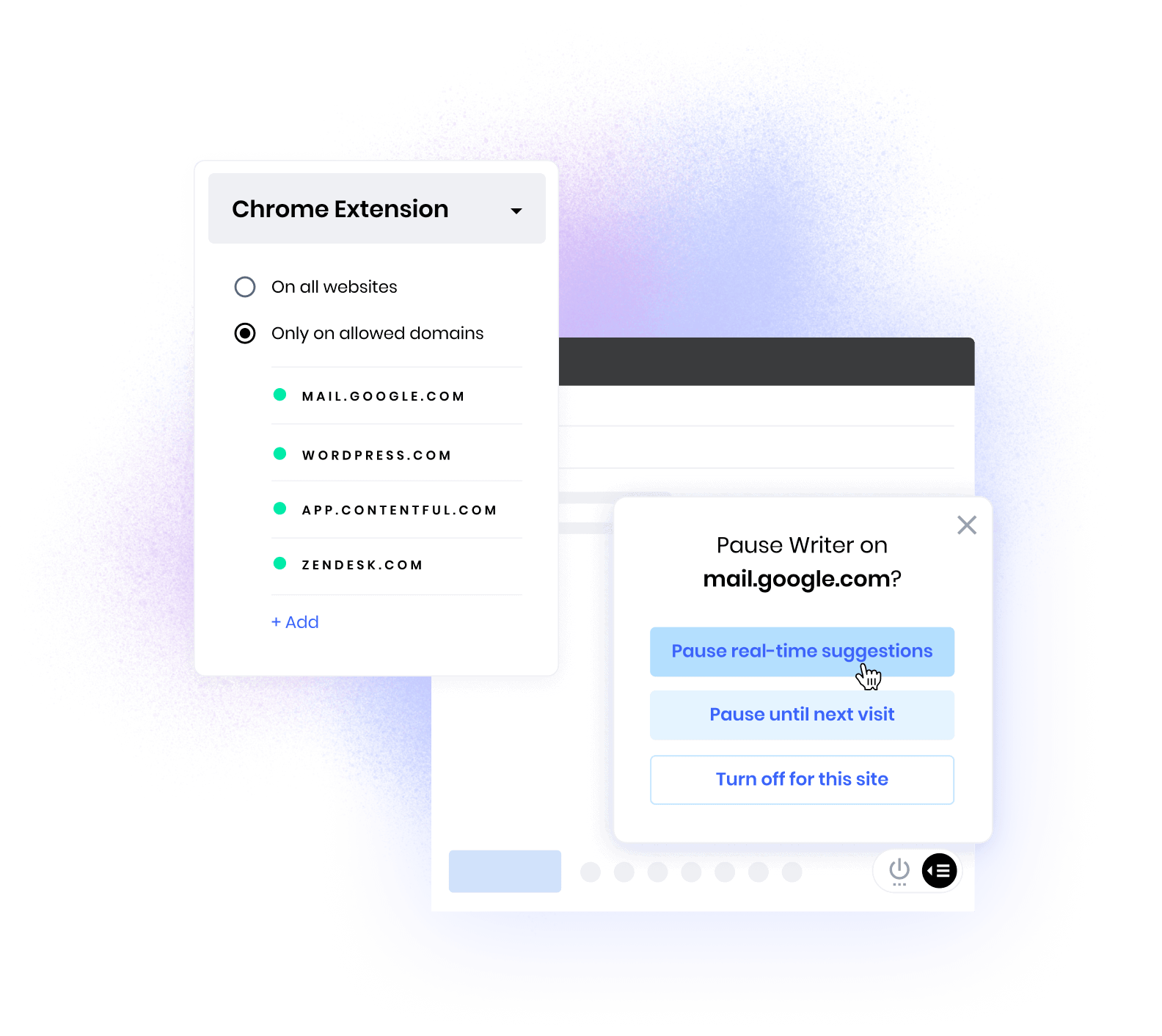 INTEGRATIONS
Works everywhere you do
Writer can edit emails, documents, support tickets, web
copy, product marketing, product UX, and more. If it lives on
the web or in a document, Writer can help make it good.
Sales & Marketing
Hubspot
Outreach
Marketo
WordPress
Support & Success
Freshdesk
Zendesk
Intercom
EMAIL & CHAT
Outlook
Gmail
Slack
Writing apps
Docs
Word
Paper
Confluence
Content Management Systems
Github
Wix
Social
LinkedIn
Twitter
Hootsuite
Facebook
Medium
DATA SECURITY
Safe and secure
Writer was built for the needs of business users. Your content is just
that — yours. Unlike other AI writing assistants, Writer doesn't store your
data after processing it and it's not used to train our AI models. Content is
only "read" in the moment and it doesn't live on Writer's servers.
AICPA SOC 2

EU-US PRIVACY Shield

HIPAA
The way we write has changed
Learn more about the AI writing industry and how advances in AI and NLP are helping companies publish better content, more consistently.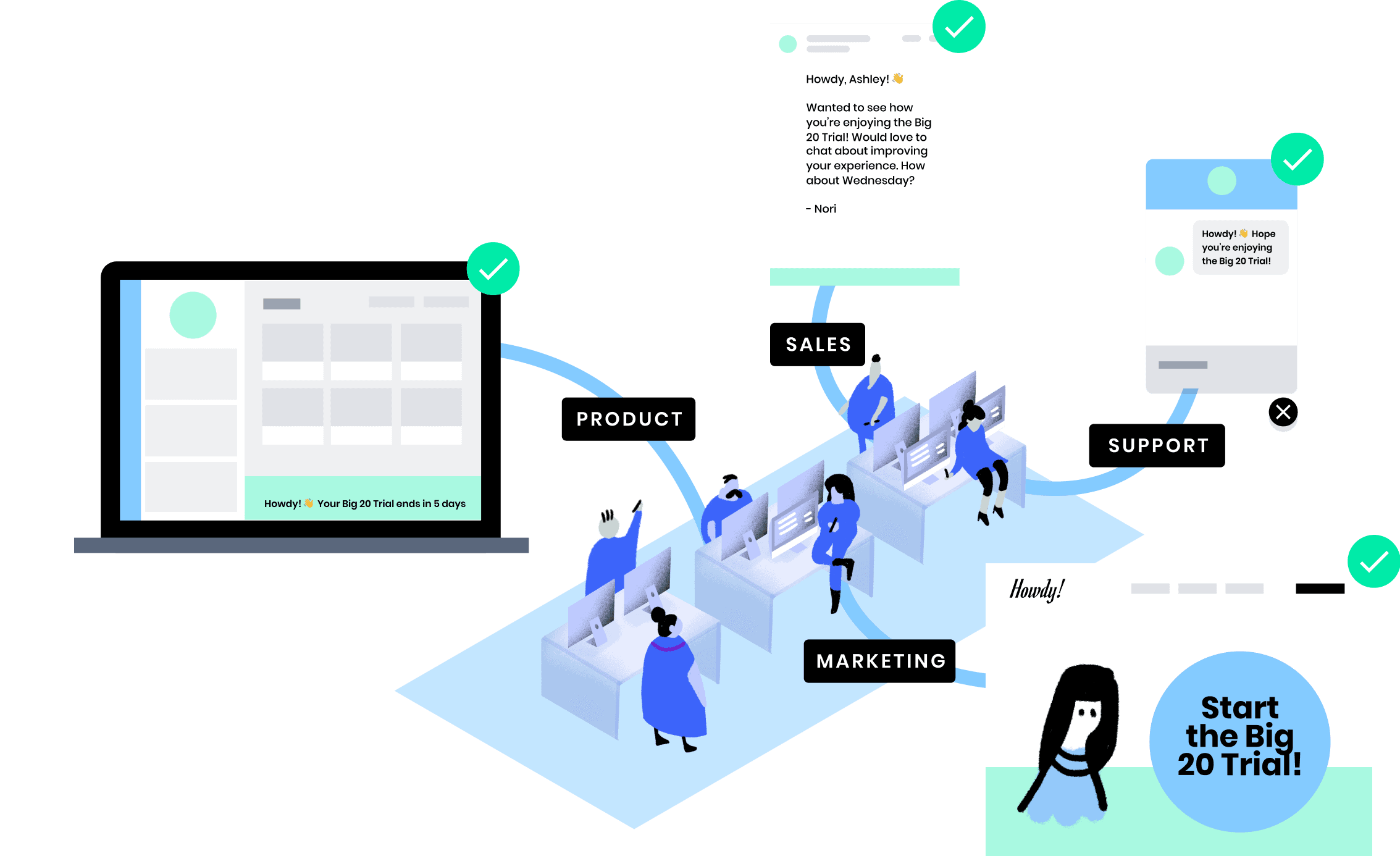 Get your company writing
with a single voice
No credit card required. Cancel any time.